Founded in 2010, the ATA Corporate Leadership Council (CLC) provides a unique and valuable forum for open communication between the ATA and the community of corporations that share interest in thyroid health and biology.
2015 ATA Corporate Leadership Council Meeting - The next CLC meeting will be held during the 15th International Thyroid Congress (ITC) meeting this fall in Lake Buena Vista, FL, October 18th – 23rd, 2015.  For information on CLC membership and the CLC Meeting, please email clc@thyroid.org.
Corporate Leadership Council Members

AbbVie
www.abbvie.com
AbbVie is a global, research-based biopharmaceutical company which combines the focus of a leading-edge biotech with the expertise and structure of a long-established pharmaceutical leader. AbbVie is committed to using unique approaches to innovation to develop and market advanced therapies that address some of the world's most complex and serious diseases.

AstraZeneca Pharmaceuticals LP
PO Box 15437
Wilmington, DE 19850-5437
Phone: (302)-886-3000
www.astrazeneca-us.com
AstraZeneca is a global, innovation-driven biopharmaceutical business with a primary focus on the discovery, development and commercialization of prescription medicines for gastrointestinal, cardiovascular, neuroscience, respiratory and inflammation, oncology and infectious disease. AstraZeneca operates in over 100 countries and its innovative medicines are used by millions of patients worldwide. For more information please visit: www.astrazeneca.com.

Bayer
Bayer HealthCare committed to cancer research and treatment options. We continually apply our experience, knowledge and passion to develop new cancer therapies.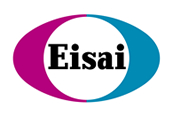 Eisai, Inc.
100 Tice Boulevard
Woodcliff Lake, NJ 07677
www.eisai.com/US
As the U.S. pharmaceutical subsidiary of Tokyo-based Eisai Co., Ltd., our passionate commitment to patient care is the driving force behind our efforts to help address unmet medical needs. We are a fully integrated pharmaceutical business with discovery, clinical, manufacturing and marketing capabilities. Our key areas of commercial focus include oncology and specialty care (Alzheimer's disease, epilepsy and metabolic disorders). To learn more about Eisai Inc., please visit us at www.eisai.com/US.

Exelixis, Inc.
www.exelixis.com
Exelixis is a biopharmaceutical company committed to developing and commercializing small molecule therapies for the treatment of cancer. We are committed to excellence in all aspects of our work and are dedicated to improving the care and outcome of cancer patients.
Genzyme Corporation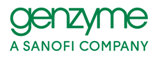 500 Kendall Street
Cambridge, MA 02142
Phone: (617) 252-7500
www.genzyme.com
Genzyme, a Sanofi company, has pioneered the development and delivery of transformative therapies for patients affected by rare and debilitating diseases for over 30 years. With a focus on rare diseases and multiple sclerosis, we are dedicated to making a positive impact on the lives of the patients and families we serve. Visit www.genzyme.com.

Pfizer, Inc.
www.pfizer.com
Pfizer Inc: Working Together for a Healthier World® At Pfizer, we apply science and our global resources to bring therapies to people that extend and significantly improve their lives. We strive to set the standard for quality, safety and value in the discovery, development and manufacture of health care products. Our global portfolio includes medicines and vaccines as well as many of the world's best-known consumer health care products. Every day, Pfizer colleagues work across developed and emerging markets to advance wellness, prevention, treatments and cures that challenge the most feared diseases of our time. Consistent with our responsibility as one of the world's premier innovative biopharmaceutical companies, we collaborate with health care providers, governments and local communities to support and expand access to reliable, affordable health care around the world. For more than 150 years, Pfizer has worked to make a difference for all who rely on us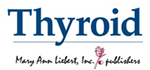 Mary Ann Liebert, Inc. Publishers
140 Huguenot Street, 3rd Floor
New Rochelle, NY 10801
Phone: (914) 740-2100
www.liebertpub.com
Mary Ann Liebert, Inc. publishes authoritative peer-reviewed journals in promising areas of science and biomedical research, including Thyroid, the Official Journal of the American Thyroid Association. Thyroid (www.liebertpub.com/thy), published in print and online monthly, is the leading, peer-reviewed resource for original articles, patient-focused reports, and translational research on thyroid cancer and all thyroid related diseases. The Journal delivers the latest findings on topics from primary care to clinical application, and is the exclusive source for the authoritative and updated ATA Guidelines for Managing Thyroid Disease.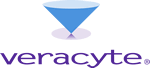 Veracyte
7000 Shoreline Court, Suite 250
South San Francisco, CA 94080
www.veracyte.com
Veracyte, Inc. offers the Afirma® Thyroid FNA Analysis, a comprehensive thyroid nodule management solution. Afirma integrates high-volume, thyroid-specialized cytopathology and genomic science to help doctors improve patient care by reducing the number of thyroid surgeries, minimizing patient anxiety and healthcare costs, and facilitating a decision about surgery in one patient visit. The centerpiece of Afirma is its Gene Expression Classifier, a genomic test that clarifies indeterminate thyroid nodule cytopathology results as benign or suspicious for cancer. The company has formed a global co-promotion partnership with Genzyme, a Sanofi company, to make the Afirma Thyroid FNA Analysis available worldwide.

American Thyroid Association
www.thyroid.org
Celebrating its 90th year, the American Thyroid Association (ATA) is the leading worldwide organization dedicated to the advancement, understanding, prevention, diagnosis and treatment of thyroid disorders and thyroid cancer. ATA is an international individual membership organization with over 1,600 members from 43 countries around the world. ATA delivers its mission through several key endeavors: the publication of highly regarded monthly journals, THYROID, Clinical Thyroidology and Clinical Thyroidology for Patients; annual scientific meetings; biennial clinical and research symposia; research grant programs for young investigators; support of online professional, public and patient educational programs; and the development of guidelines for clinical management of thyroid disease. Further details about joining the ATA, upcoming meetings, professional services and extensive patient resources can be found at www.thyroid.org.