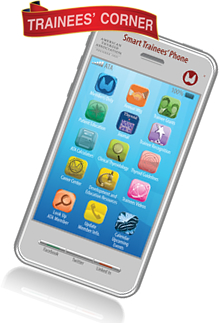 Benefits of Joining
Access to the Trainees' Corner and Members Only
Electronic subscription to the Journal THYROID
Electronic Subscription to Clinical Thyroidology, a digest with summaries and clinical commentaries on key articles in the thyroid literature
Streaming Video Presentations from the ATA Trainees' Educational Track sessions on core thyroid topics
Streaming video of presentations on thyroid ultrasound
Streaming video from thyroid specialty conferences, such as thyroid disease and pregnancy
Clinical guidelines for management of thyroid diseases
Patient education brochures for all thyroid diseases
ATA calculators
Patient education brochures for all thyroid diseases
Items of interest offered exclusively to our early career members: meeting discounts and grants, poster awards, member news, online member directory, career center, and professional development resources
Information about our upcoming educational events including our annual Trainees' Tracks and complimentary access to past meeting recordings and materials.
Our next annual meeting and trainees' educational track sessions will take place in Coronado, California at the Hotel Del Coronado from October 29 – November 2, 2014. We hope to see you there!
Trainees' Corner Access Requires ATA Membership — Join Online!
Already a Member? Click Here