American Thyroid Association
The ATA is the leading organization focused on thyroid biology and the prevention and treatment of thyroid disorders through excellence and innovation in research, clinical care, education, and public health.
AbbVie is a global, research-based biopharmaceutical company which combines the focus of a leading-edge biotech with the expertise and structure of a long-established pharmaceutical leader. AbbVie is committed to using unique approaches to innovation to develop and market advanced therapies that address some of the world's most complex and serious diseases.

American Association of Clinical Endocrinologists (AACE)
www.aace.com
AACE, established in 1991, is a professional medical community of clinical endocrinologists and physicians that treat endocrine disorders.  AACE is committed to enhancing its members' ability to provide the highest quality of care.  As the country's largest professional organization of clinical endocrinologists, AACE has more than 6,600 members in 97 countries, who are devoted to providing care for patients with endocrine disorders.  Please visit the AACE Membership Booth for applications, our clinical guidelines, and all the latest information and resources for physicians and your patients.

Bayer Healthcare
www.bayerpharma.com
Bayer is a global enterprise with core competencies in the Life Science fields of health care and agriculture. Its products and services are designed to benefit people and improve their quality of life. At the same time, the Group aims to create value through innovation, growth and high earning power.

CBLPath
www.cblpath.com
ThyroSeq® Genomic Classifier (GC) is a test for the pre-operative assessment of thyroid nodules with indeterminate cytology. Its version 3, which is being released in the fall of 2017, offers unparalleled accuracy in assessing cancer probability in a given nodule and additionally provides information on cancer prognostication, helping to select the most optimal patient management.
CBLPath is a leading provider of sub-specialized anatomic pathology and molecular diagnostic services. CBLPath's cytopathology expertise and UPMC's revolutionary ThyroSeq is a combination that provides the most effective tools for a definitive diagnosis and decreases the largest number of avoidable diagnostic surgeries, thus providing the most cost-effective patient care.
At Eisai Inc., human health care is our goal. We give our first thoughts to patients and their families, and helping to increase the benefits health care provides. As the U.S. pharmaceutical subsidiary of Tokyo-based Eisai Co., Ltd., we have a passionate commitment to patient care that is the driving force behind our efforts to help address unmet medical needs. We are a fully integrated pharmaceutical business with discovery, clinical, manufacturing and marketing capabilities. Our key areas of commercial focus include oncology and specialty care (Alzheimer's disease, epilepsy and metabolic disorders). To learn more about Eisai Inc., please visit us at www.eisai.com/US.


Endocrine Education, Inc.
www.thyroidmanager.org
www.endotext.org
ENDOCRINE EDUCATION, INC is a not-for-profit Massachusetts corporation  owning and publishing WWW.THYROIDMANAGER.ORG. Our website-web-book- is a million word on-line textbook written by MDs and for MDs covering all of thyroid disease and thyroid pathophysiology. It is comprehensive, authoritative, constantly updated, and FREE, and receives about 50,000 hits by +/-2000 readers every day. Thyroidmanager is complemented by a second on-line comprehensive  web –book, WWW.ENDOTEXT.ORG, covering all of Endocrinology, which receives nearly 4,000 hits by 1000 readers from around the world each day.

Endocrine Society
www.endocrine.org
The Endocrine Society is the world's oldest and largest organization of scientists devoted to hormone research and physicians who care for people with hormone-related conditions. The Society, which is entering its second century, has more than 18,000 members, including scientists, physicians, educators, nurses, and students in 122 countries. We are passionate about advancing hormone research, excellence in the clinical practice of endocrinology, broadening understanding of the critical role hormones play in human health, and advocating on behalf of the field of endocrinology in domestic and international policy communities.

Endocrine Web
www.endocrineweb.com
EndocrineWeb.com is one of the largest and oldest websites focused entirely on endocrine disorders. HCP sections include Research News Briefs, Expert Q&A, Meeting Highlights, Literature Reviews and more. Patient sections on EndocrineWeb.com offer a comprehensive, highly regarded, clinically relevant range of endocrine-related disorders designed to empower patients to better understand their condition and how to manage their care more effectively in conjunction with their healthcare providers.

Graves' Disease & Thyroid Foundation
www.gdatf.org
The Graves' Disease & Thyroid Foundation provides evidence-based educational and support services for patients living with Graves' disease, thyroid eye disease, Hashimoto's thyroiditis, and other thyroid-related disorders. Our services are provided via phone, U.S. mail, e-mail, online bulletin boards, social media, informational online materials, local support groups, and national conferences.

Interpace Diagnostics
www.interpacediagnostics.com
Interpace Diagnostics, a provider of molecular testing for both Endocrine and GI physicians, offers the only combination molecular tests for thyroid nodules deemed indeterminate by traditional cytological analysis.  ThyGenX™, the Company's oncogene mutational panel, and ThyraMir™, the miRNA based gene expression classifier, when combined offer the best performance of any molecular test in the market.  Interpace offers these tests from either RNA Retain® or slides as well as integrated cytopathology services. The Company now offers the TERT mutation, an indicator of cancer aggressiveness, along with the ThyGenX panel in its CLIA and NY State licensed laboratories.

Intramedical Imaging, LLC
www.gammaprobes.com
Intramedical Imaging is a global brand that markets a family of surgical probes including Gamma Probes for Parathyroidectomy and Sentinel Lymph Node Biopsy, Gamma Camera for Thyroid Scan/Uptake, and PET Probes for Intraoperative Tumor Detection.

Jubilant DraxImage, Inc.
www.jdi.jubl.com
Jubilant DraxImage Inc. (JDI) is a wholly-owned subsidiary of the Company, Jubilant Pharma. JDI develops, manufactures and markets radiopharmaceuticals used in Nuclear Medicine for the diagnosis, treatment and monitoring of various diseases. JDI provides high quality specialty products to global hospital-based customers and specialized radiopharmacies and ultimately through them, patients. The business is backed by a dedicated research and development team, specialized manufacturing, with strong regulatory affairs and commercial operations.  The areas of specialization include cardiology, pulmonology, skeletal, and endocrine therapies.

Karger Publishers
www.karger.com
Karger Publishers is presenting the brand new Graves' Orbitopathy: A Multidisciplinary Approach – Questions and Answers, 3rd, revised and expanded edition. Free samples of European Thyroid Journal, an international journal for basic, translational and clinical thyroidology will be available. Other journals on display: Hormone Research in Paediatrics and Neuroendocrinology. The book series Endocrine Development, Frontiers in Diabetes, and Frontiers in Hormone Research will also be on display.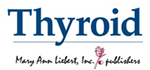 Mary Ann Liebert, Inc.
www.liebertpub.com
Thyroid is the leading, peer-reviewed resource for original articles, patient-focused reports, and translational research on thyroid cancer and all thyroid related diseases. The Journal is the exclusive source for the authoritative and updated American Thyroid Association (ATA) Guidelines for Managing Thyroid Disease.  The program also includes comprehensive coverage of thyroid-related care and research with Clinical Thyroidology®  and VideoEndocrinology™. This authoritative journal program delivers in-depth coverage on topics from clinical application and primary care, to the latest advances in diagnostic imaging and surgical techniques and technologies, designed to optimize patient care and outcomes.

Medtronic Surgical Technologies
www.medtronic.com
Leading Through Innovation. To help improve patient safety and surgeon peace-of-mind, Medtronic ENT introduced the first NIM® intraoperative nerve monitor in 1989. Our NIM system evolves with your needs, because we listen to you and combine your experience with ours. Through innovation and collaboration, Medtronic improves the lives and health of millions of people each year. Learn more about our technology, services and solutions at www.medtronic.com
National Death Index
https://www.cdc.gov/nchs/ndi/index.htm
The National Death Index (NDI) is a centralized database of death record information on file in state vital statistics offices. Working with these state offices, the National Center for Health Statistics (NCHS) established the NDI as a resource to aid epidemiologists and other health and medical investigators with their mortality ascertainment activities.

Public Health Foundation of India
www.phfi.org
PHFI is a public private initiative that has collaboratively evolved through consultations with multiple constituencies including Indian and international academia, state and central governments, multi & bi-lateral agencies and civil society groups. PHFI is a response to redress the limited institutional capacity in India for strengthening training, research and policy development in the area of Public Health.
Structured as an independent foundation, PHFI adopts a broad, integrative approach to public health, tailoring its endeavours to Indian conditions and bearing relevance to countries facing similar challenges and concerns. The PHFI focuses on broad dimensions of public health that encompass promotive, preventive and therapeutic services, many of which are frequently lost sight of in policy planning as well as in popular understanding.

Quidel Corporation
www.quidel.com
From cell culture to immunoassays, fluorescent-detected immunoassays and molecular systems, Quidel has a multitude of solutions to address the needs of physicians and laboratorians. Quidel is a leading manufacturer of diagnostic healthcare solutions that can lead to improved patient outcomes and provide economic benefits to the healthcare system. The San Diego-based manufacturer continues to meet and anticipate a wide spectrum of needs with an eye towards higher quality care for all. With a commitment to providing tools that help physicians practice antibiotic stewardship, Quidel's innovative tools deliver accurate, fast, easy to use, and cost-effective results.

RLC Labs/Nature-Throid
www.getrealthyroid.com
Nature-Throid and WP Thyroid are natural, T4/T3 hormone replacement medications, that utilize Thyroid USP. Nature-Throid is the classic solution for hypothyroid treatment. WP Thyroid with fewer inactive ingredients, is now available for patients that require a more pure formula. Both medications are hypoallergenic and deliver consistent hormone replacement.  RLC Labs also manufactures a-Drenal® and i-Throid®, (iodine 12.5mg & 6.25mg) which can be used alone or with either Nature-Throid® or WP Thyroid® for a well-rounded thyroid protocol.


Rosetta Genomics
www.rosettagx.com
Rosetta Genomics works to improve patient lives through diagnostic and therapeutic innovations. Rosetta has commercialized a wide range of proprietary microRNA-based tests, including RosettaGX Reveal (Thyroid microRNA Classifier), as well as other molecular diagnostic assays. The company also offers core FISH, IHC and PCR-based testing capabilities and partnerships in pathology, endocrinology, oncology and urology. Rosetta's robust test menu is available through CAP-accredited, CLIA-certified labs in Philadelphia, PA and Lake Forest, CA.


Sanofi Genzyme
www.genzyme.com
Sanofi Genzyme focuses on developing specialty treatments for debilitating diseases that are often difficult to diagnose and treat, providing hope to patients and their families.

Santa Monica Thyroid Ablation Center
www.thyroidnosurgery.com
Clinical thyroidologist Richard Guttler MD for 40 years has dedicated to finding and teaching non-surgical methods to diagnose and treat thyroid nodules and cancer.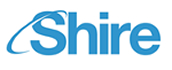 Shire
www.shire.com
Shire is the leading global biotechnology company focused on serving people with rare diseases and other highly specialized conditions. We strive to develop best-in-class products across our core therapeutic areas including Hematology, Immunology, Neuroscience, Ophthalmics, Lysosomal Storage Disorders, Gastrointestinal/Internal Medicine/Endocrine, Hereditary Angioedema, and Oncology.

The LID Life Community
LLC is a 501c3 non profit organization that encompasses the world. It guides those preparing for Radioactive Iodine Treatments and Whole Body Scans through the Low Iodine Diet. Our website is filled with albums of safe foods. We provide 24 hour support for our members.

ThyCa: Thyroid Cancer Survivors' Association, Inc.
www.thyca.org
ThyCa: Thyroid Cancer Survivors' Association, Inc., an international nonprofit organization advised by thyroid cancer specialists, educates and supports patients and families through its award-winning website, support groups, person-to-person support, free newsletter, downloadable handbooks and low-iodine cookbook, and materials in 10 languages. ThyCa sponsors webinars, seminars, workshops, and an annual international 3-day conference, as well as Thyroid Cancer Awareness Month, year-round awareness programs for early detection, and thyroid cancer research funds and research grants.

Thyroid Cancer Alliance
www.thyroidcanceralliance.org
The Thyroid Cancer Alliance (TCA) is an international network of national thyroid cancer patient support organisations, founded in 2011 and supported by a panel of medical advisors. Its objectives are to provide support, information and encouragement to those affected by thyroid cancer, and to foster the development of mutual support groups. In 2016 the TCA will be presenting its new leaflets in English, Spanish, French and German about treatment with multikinase inhibitors (MKIs) for patients with advanced thyroid cancer.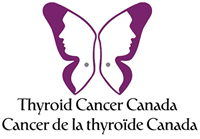 Thyroid Cancer Canada
www.thyroidcancercanada.org
Established as charitable organization in 2002, Thyroid Cancer Canada (TCC) is mandated to provide information and support to patients meeting the challenges of thyroid cancer. With the benefit of a Medical Advisory Panel, TCC provides authored printed matter such as A Patient's Guide to Thyroid Cancer and the Low Iodine Diet. Additionally, support is provided via patients' forums, detailed website, Welcome Package, telephone & email, special events, moderated patients' online forum, and social media portals. TCC has participated in and co-authored various studies in peer-reviewed journals.

Thyroid Care Collaborative (TCC)
www.thyroidccc.org
The Thyroid Care Collaborative (TCC) is a HIPAA compliant, cloud-based portal and registry that enhances the quality of care for patients with thyroid disease and improves the communication between physicians. The TCC provides portability of information for patients and centralizes all of their relevant clinical records, allowing the involved clinicians immediate access to critical information for decision making. Data entry modules incorporate timesaving features and focus on specific aspects of thyroid cancer management. The application is also an educational tool for both patients and physicians, delivering informative videos and clinical decision making modules.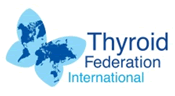 Thyroid Federation International
www.thyroid-fed.org
Thyroid Federation International (TFI) is a nonprofit organization made up of member organizations from around the globe. TFI encompasses the vision of a world thyroid organization to deal with the problems of thyroid disease on a global perspective. The objectives of TFI include a) encourage and assist the formation of patient oriented thyroid organizations b) work closely with the medical professions to promote awareness and understanding of thyroid disorders and their complications c) provide, through member organizations, information and moral support to those affected by thyroid disorders d) promote education and research related to thyroid disorders.

UBC: An Express Scripts Company
www.ubc.com
UBC unites unsurpassed experience in generating real-world evidence of global product safety, value, and effectiveness, with the strength of its parent company, Express Scripts, one of the nation's largest healthcare companies. UBC leads the market in providing integrated, comprehensive periapproval, safety, and commercialization services.
Veracyte (NASDAQ: VCYT) is a leading genomic diagnostics company that is fundamentally improving patient care by resolving diagnostic uncertainty with evidence that is trustworthy and actionable. The company's products uniquely combine genomic technology, clinical science and machine learning to provide answers that give physicians and patients a clear path forward without risky, costly surgery that is often unnecessary. Since its founding in 2008, Veracyte has commercialized three genomic tests, which are transforming the diagnosis of thyroid cancer, lung cancer and idiopathic pulmonary fibrosis.

Yale Pathology Labs
www.medicine.yale.edu/pathology/
Yale Pathology Labs is a comprehensive anatomic pathology service with the internationally recognized teaching and research expertise of Yale University School of Medicine. When you choose to use Yale Pathology Labs you will find an exceptional medical community pooling it's technical resources and it's vast array of human talent to resolve the diagnostic question at hand.