American Thyroid Association
The ATA is the leading organization focused on thyroid biology and the prevention and treatment of thyroid disorders through excellence and innovation in research, clinical care, education, and public health.
Membership in the ATA
Thyroid Disease Information for Patients
Guidelines, Education and Public Health
Trainees' Corner

American Thyroid Association
www.thyroid.org
The American Thyroid Association (ATA) is the leading worldwide organization dedicated to the advancement, understanding, prevention, diagnosis, and treatment of thyroid disorders and thyroid cancer. ATA is an international membership medical society with over 1,700 members from 43 countries around the world. Celebrating its 91st anniversary, the ATA delivers its mission — of being devoted to thyroid biology and to the prevention and treatment of thyroid disease through excellence in research, clinical care, education, and public health — through several key endeavors: the publication of highly regarded professional journals, Thyroid, Clinical Thyroidology, and VideoEndocrinology; annual scientific meetings; biennial clinical and research symposia; research grant programs for young investigators, support of online professional, public and patient educational programs; and the development of guidelines for clinical management of thyroid disease and thyroid cancer. The ATA promotes thyroid awareness and information through its online Clinical Thyroidology for the Public (distributed free of charge to over 11,000 patients and public subscribers) and extensive, authoritative explanations of thyroid disease and thyroid cancer in both English and Spanish. The ATA website serves as the clinical resource for patients and the public who look for reliable information on the Internet.

AbbVie
www.abbvie.com
AbbVie is a global, research-based biopharmaceutical company which combines the focus of a leading-edge biotech with the expertise and structure of a long-established pharmaceutical leader. AbbVie is committed to using unique approaches to innovation to develop and market advanced therapies that address some of the world's most complex and serious diseases.


Akrimax Pharmaceuticals, LLC
www.akrimax.com
Akrimax Pharmaceuticals is a privately-held, innovative specialty pharmaceutical company that acquires, develops and markets advanced ethical prescription medications. The current company portfolio of products includes Primlev™ (oxycodone/acetaminophen), Tirosint ® (levothyroxine sodium), NitroMist® (nitroglycerin lingual aerosol), and InnoPran XL® (propranolol HCI) extended release capsules. More information on Akrimax and its products can be obtained at www.akrimax.com.

American Association of Clinical Endocrinologists (AACE)
www.aace.com
AACE, established in 1991, is a professional medical community of clinical endocrinologists and physicians that treat endocrine disorders. AACE is committed to enhancing its members' ability to provide the highest quality of care. As the country's largest professional organization of clinical endocrinologists, AACE has more than 6,600 members in 97 countries, who are devoted to providing care for patients with endocrine disorders. Please visit the AACE Membership Booth for applications, our clinical guidelines, and all the latest information and resources for physicians and your patients.

American Association of Endocrine Surgeons
www.endocrinesurgery.org
The American Association of endocrine Surgeons (AAES) is dedicated to the advancement of the science and art of endocrine surgery. Our members have clinical expertise in and research interests that focus on endocrine surgical diseases. They are certified by either the American Board of Surgery of the United States, the Royal College of Surgeons of Canada or the equivalent governing boards in Mexico and South America. Our membership has recently expanded to include international leaders in endocrine surgery and allied specialists that have demonstrated a similar focus of practice. The AAES is committed to providing surgical expertise in diseases of the thyroid, parathyroid, adrenal glands as well as in neuroendocrine tumors of the pancreas and GI tract. Our goal is to discover and promote the best treatments for endocrine disease to help improve our patients' lives.
Asia Oceania Thyroid Association
www.aothyroid.org/

ATA Career Link, Powered by Health eCareers
https://www.thyroid.org/professionals/ata-career-link/
ATA Career Link is the official career center of ATA and is your resource for highly sought after jobs and high quality job applicants in thyroid specialties.

Bayer Healthcare
www.bayerpharma.com
Bayer is a global enterprise with core competencies in the Life Science fields of health care and agriculture. Its products and services are designed to benefit people and improve their quality of life. At the same time, the Group aims to create value through innovation, growth and high earning power.

CBLPath
www.cblpath.com
CBLPath is a leading diagnostic, molecular and informatics reference laboratory specializing in thyroid cytopathology. With over 40,000 thyroid FNAs interpreted annually and one of the lowest indeterminate rates nationally, our cytopathologists have unmatched thyroid expertise. We offer state-of-the-art, multi-platform testing and next-generation sequencing to provide definitive diagnoses and cost-effective medicine.


CLIAwaived, Inc.
www.cliawaived.com
CLIAwaived, Inc. is a San Diego based medical distribution company specializing in sale of rapid point-of-care diagnostics supplies. CLIAwaived.com exclusively markets Thyrochek, the first and only point of care whole blood screening test for Hypothyroidism; allowing professionals to screen instantly for abnormal levels of TSH. CLIAwaived offers hundreds of rapid diagnostics for general health & wellness, cardiometabolic, infectious disease, urinalysis, and drugs & alcohol abuse. Stop by our booth for a free sample of Thyrochek and enter our drawing to win an iPad mini. Special: Buy 3 boxes of Thyrochek get 1 box free. A $120 savings!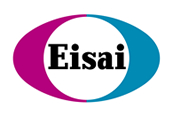 Eisai Inc.
www.eisai.com/US.
At Eisai Inc., human health care is our goal. We give our first thoughts to patients and their families, and helping to increase the benefits health care provides. As the U.S. pharmaceutical subsidiary of Tokyo-based Eisai Co., Ltd., we have a passionate commitment to patient care that is the driving force behind our efforts to help address unmet medical needs. We are a fully integrated pharmaceutical business with discovery, clinical, manufacturing and marketing capabilities. Our key areas of commercial focus include oncology and specialty care (Alzheimer's disease, epilepsy and metabolic disorders). To learn more about Eisai Inc., please visit us at www.eisai.com/US.

Endocrine Society
www.endocrine.org
Endocrinologists are at the core of solving the most pressing health problems of our time, from diabetes and obesity to infertility, bone health, and hormone-related cancers. The Endocrine Society is the world's oldest and largest organization of scientists devoted to hormone research and physicians who care for people with hormone-related conditions.
The Society, which is celebrating its centennial this year, has more than 18,000 members, including scientists, physicians, educators, nurses and students in 122 countries. To learn more, visit our site at www.endocrine.org. Follow us on Twitter at @TheEndoSociety and @EndoMedia.


Endocrine Education, Inc.
www.thyroidmanager.org
www.endotext.org
ENDOCRINE EDUCATION, INC is a not-for-profit Massachusetts corporation owning and publishing WWW.THYROIDMANAGER.ORG. Our website-web-book- is a million word on-line textbook written by MDs and for MDs covering all of thyroid disease and thyroid pathophysiology. It is comprehensive, authoritative, constantly updated, and FREE, and receives about 50,000 hits by +/-2000 readers every day. Thyroidmanager is complemented by a second on-line comprehensive web –book, WWW.ENDOTEXT.ORG, covering all of Endocrinology, which receives nearly 4,000 hits by 1000 readers from around the world each day.

Ethicon US LLC
www.ethicon.com
Ethicon US LLC , a Johnson & Johnson company, commercializes a broad range of innovative surgical products, solutions and technologies used to treat some of today's most prevalent medical issues, such as: colorectal and thoracic conditions, women's health conditions, hernias, cancer and obesity. Learn more at www.ethicon.com, or follow us on Twitter @Ethicon.

Exelixis, Inc.
www.exelixis.com
Exelixis, Inc. (Nasdaq:EXEL) is a biopharmaceutical company committed to the discovery, development and commercialization of new medicines with the potential to improve care and outcomes for people with cancer. Since its founding in 1994, three medicines discovered at Exelixis have progressed through clinical development to receive regulatory approval. Currently, Exelixis is focused on advancing cabozantinib, an inhibitor of multiple tyrosine kinases including MET, AXL and VEGF receptors, which has shown clinical anti-tumor activity in more than 20 forms of cancer and is the subject of a broad clinical development program.

FNApath
www.fnapath.com
FNApath is the premiere cytopathology laboratory for office based clinicians, offering high quality pathology services in the most expedient manner. We provide on-site training for slide preparation, staining and adequacy determination.

GE Healthcare
www.gehealthcare.com
GE is making a new commitment to health. Healthymagination will change the way we approach healthcare, with more than 100 innovations all focused on addressing three critical needs: lowering costs, touching more lives and improving quality. For more information, visit our website at www.gehealthcare.com.

Graves' Disease & Thyroid Foundation
www.gdatf.org
The Graves' Disease & Thyroid Foundation provides evidence-based educational and support services for patients living with Graves' disease, thyroid eye disease, Hashimoto's thyroiditis, and other thyroid-related disorders. Our services are provided via phone, U.S. mail, e-mail, online bulletin boards, social media, informational online materials, local support groups, and national conferences.

Haize Medical
www.haizemed.com
Haize Medical is an innovative starts-up focusing on providing surgical technologies in operation room. Since its foundation, Haize has introduced surgical retractor, suction irrigator and wound protector to market. One model of Single Use Surgical Retractor is designed especially for thyroid surgery. It can offer flexible retraction and free up unnecessary medical staff during surgical procedure. Haize Medical is dedicated to bring new technologies and improve the quality of surgery.

Hoverstate
wwww.hoverstate.com
We are the digital innovation and strategy agency for the pharmaceutical and healthcare industries. By creating engaging and compliant mobile apps, websites and social experiences we drive patient adherence, support sales and streamline processes. Creating solutions with technology and creativity is our passion. How can we help you innovate today?

Interpace Diagnostics
www.interpacediagnostics.com
Interpace Diagnostics' molecular testing solutions, driven by rigorous science, provide unparalleled accuracy and diagnostic clarity, helping reduce unnecessary surgeries and improve patient outcomes. The company is powering the future of molecular diagnostics today, by delivering tests for Thyroid, Pancreas and other GI-related cancers to better inform treatment decisions. ThyraMIR, the first miRNA classifier, combined with ThyGenX, an 8 oncogene panel, helps physicians clarify patients' risk for thyroid nodules with indeterminate FNA. ThyraMIR + ThyGenX together provide highly predictive results to help identify either benign or malignant nodules. This powerful combination of tests can reduce unnecessary surgeries for improved patient management.

Jubilant DraxImage, Inc.
www.jdi.jubl.com
At Jubilant DraxImage, we are passionately dedicated to the field of Nuclear Medicine. We focus our efforts to improve quality, safety and sustainability. Our mission is to discover, develop, manufacture and market innovative diagnostic and therapeutic radiopharmaceuticals and other technologies used in our field of expertise. Through our ongoing support of the Nuclear Medicine community, we strive to accelerate, simplify and guide patient management.

Karger Publishers
www.karger.com
Karger Publishers will display and distribute free samples of the European Thyroid Journal, an international journal for basic, translational and clinical thyroidology. Other journals on display: Hormone Research in Paediatrics and Neuroendocrinology. The book series Endocrine Development, Frontiers in Diabetes, and Frontiers in Hormone Research will also be on display.

Light of Life Foundation, Inc.
www.checkyourneck.com
The Mission of the Light of Life Foundation (a 501(c)(3) non-profit organization) is to improve the quality of life of thyroid cancer patients through continual education of the lay public and the medical community, and by promoting research and development to improve thyroid cancer care.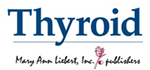 Mary Ann Liebert, Inc.
www.liebertpub.com
Thyroid is the leading, peer-reviewed resource for original articles, patient-focused reports, and translational research on thyroid cancer and all thyroid related diseases. The Journal is the exclusive source for the authoritative and updated American Thyroid Association (ATA) Guidelines for Managing Thyroid Disease. The program also includes comprehensive coverage of thyroid-related care and research with Clinical Thyroidology® and VideoEndocrinology™. This authoritative journal program delivers in-depth coverage on topics from clinical application and primary care, to the latest advances in diagnostic imaging and surgical techniques and technologies, designed to optimize patient care and outcomes.

Medtronic Surgical Technologies
www.medtronic.com
Leading Through Innovation. To help improve patient safety and surgeon peace-of-mind, Medtronic ENT introduced the first NIM® intraoperative nerve monitor in 1989. Our NIM system evolves with your needs, because we listen to you and combine your experience with ours. Through innovation and collaboration, Medtronic improves the lives and health of millions of people each year. Learn more about our technology, services and solutions at www.medtronic.com

Quidel Corporation
www.quidel.com
Quidel® Corporation is committed to enhancing health and well-being through innovative diagnostic solutions. Quidel assays use lateral-flow, direct fluorescent antibody, molecular and other technologies to improve patient outcomes and give economic benefits to healthcare providers. With leading brands – QuickVue®, AmpliVue®, Lyra™, MicroVue™, D3 Direct Detection™, Thyretain®, Sofia®, and Solana™, Quidel aids in the detection and diagnosis of critical diseases and conditions. www.quidel.com

Rosetta Genomics
www.rosettagx.com
Rosetta Genomics works to improve patient lives through diagnostic and therapeutic innovations. Rosetta has commercialized a wide range of proprietary microRNA-based tests, including RosettaGX Reveal (Thyroid microRNA Classifier), as well as other molecular diagnostic assays. The company also offers core FISH, IHC and PCR-based testing capabilities and partnerships in pathology, endocrinology, oncology and urology. Rosetta's robust test menu is available through CAP-accredited, CLIA-certified labs in Philadelphia, PA and Lake Forest, CA.

Sanofi Genzyme
www.genzyme.com
Sanofi Genzyme focuses on developing specialty treatments for debilitating diseases that are often difficult to diagnose and treat, providing hope to patients and their families.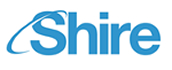 Shire
www.shire.com
Shire enables people with life-altering conditions to lead better lives. Our strategy is to focus on developing and marketing innovative specialty medicines to meet significant unmet patient needs. We provide treatments in Neuroscience, Rare Diseases, Gastrointestinal, and Internal Medicine and we are developing treatments for symptomatic conditions treated by specialist physicians in other targeted therapeutic areas, such as Ophthalmology. Please visit www.shire.com.

ThyCa: Thyroid Cancer Survivors' Association, Inc.
www.thyca.org
ThyCa: Thyroid Cancer Survivors' Association, a nonprofit organization advised by thyroid cancer specialists, educates and supports patients and families through its web site, support groups, person-to-person support, free patient information packets and handbooks, free newsletters, free Low-Iodine Cookbook, webinars, workshops, and conferences. ThyCa sponsors Thyroid Cancer Awareness Month, plus thyroid cancer research fundraising and research grants.

Thyroid Cancer Alliance
www.thyroidcanceralliance.org
The Thyroid Cancer Alliance (TCA) is an international network of national thyroid cancer patient support organisations, founded in 2011 and supported by a panel of medical advisors. Its objectives are to provide support, information and encouragement to those affected by thyroid cancer, and to foster the development of mutual support groups. In 2016 the TCA will be presenting its new leaflets in English, Spanish, French and German about treatment with multikinase inhibitors (MKIs) for patients with advanced thyroid cancer.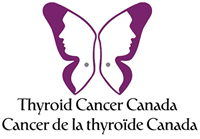 Thyroid Cancer Canada
www.thyroidcancercanada.org
Established as charitable organization in 2002, Thyroid Cancer Canada (TCC) is mandated to provide information and support to patients meeting the challenges of thyroid cancer. With the benefit of a Medical Advisory Panel, TCC provides authored printed matter such as A Patient's Guide to Thyroid Cancer and the Low Iodine Diet. Additionally, support is provided via patients' forums, detailed website, Welcome Package, telephone & email, special events, moderated patients' online forum, and social media portals. TCC has participated in and co-authored various studies in peer-reviewed journals.

Thyroid Care Collaborative (TCC)
www.thyroidccc.org
The Thyroid Care Collaborative (TCC) is a HIPAA compliant, cloud-based portal and registry that enhances the quality of care for patients with thyroid disease and improves the communication between physicians. The TCC provides portability of information for patients and centralizes all of their relevant clinical records, allowing the involved clinicians immediate access to critical information for decision making. Data entry modules incorporate timesaving features and focus on specific aspects of thyroid cancer management. The application is also an educational tool for both patients and physicians, delivering informative videos and clinical decision making modules.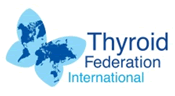 Thyroid Federation International
www.thyroid-fed.org
Thyroid Federation International (TFI) is a nonprofit organization made up of member organizations from around the globe. TFI encompasses the vision of a world thyroid organization to deal with the problems of thyroid disease on a global perspective. The objectives of TFI include a) encourage and assist the formation of patient oriented thyroid organizations b) work closely with the medical professions to promote awareness and understanding of thyroid disorders and their complications c) provide, through member organizations, information and moral support to those affected by thyroid disorders d) promote education and research related to thyroid disorders.

UBC: An Express Scripts Company
www.ubc.com
UBC unites unsurpassed experience in generating real-world evidence of global product safety, value, and effectiveness, with the strength of its parent company, Express Scripts, one of the nation's largest healthcare companies. UBC leads the market in providing integrated, comprehensive periapproval, safety, and commercialization services.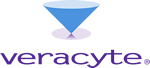 Veracyte
www.veracyte.com
Veracyte, Inc. develops the Afirma® Thyroid FNA Analysis, a comprehensive thyroid nodule management solution helping physicians resolve diagnostic ambiguity and inform treatment decisions early in the care process. The centerpiece of Afirma is its Gene Expression Classifier, a genomic test that clarifies indeterminate thyroid nodule cytopathology results as benign or suspicious for cancer. By improving diagnostic accuracy, Afirma testing helps patients avoid unnecessary invasive procedures on the first FNA while reducing healthcare costs.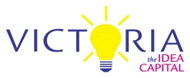 Victoria Conference Centre
www.victoriaconference.com.
Victoria, the capital of British Columbia, is located on the southern tip of Vancouver Island, 74 miles from Seattle. Surrounded by the sea on three sides, ocean views abound and we boast the mildest climate anywhere in Canada. Getting here is easy, Victoria International Airport (YYJ) serves more than 120 daily flights within North America. As host city for the 87th Annual Meeting of the American Thyroid Association being held October 18-22, 2017, Victoria looks forward to welcoming future ATA meeting attendees.

Yale Pathology Labs
www.medicine.yale.edu/pathology/
Yale Pathology Labs is a comprehensive anatomic pathology service with the internationally recognized teaching and research expertise of Yale University School of Medicine. When you choose to use Yale Pathology Labs you will find an exceptional medical community pooling it's technical resources and it's vast array of human talent to resolve the diagnostic question at hand.