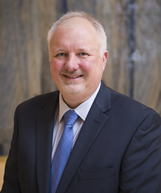 Presented by Victor J. Bernet, MD
87th Annual Meeting of the American Thyroid Association
October 18-22, 2017
The Fairmont Empress & Victoria Conference Centre
Victoria, BC, Canada
October is here and with it comes the 87th Annual Meeting of the ATA in Victoria, BC! We anticipate that the Program Committee, led by chairs Angela Leung and Mingzhao Xing, have put together a very educational and stimulating meeting. The meeting will kick off with "The Year in Thyroidology" with presentations focused on recent basic science, clinical and surgical advances in the field. Throughout the meeting, there will be a combination of presentations to include plenary and awards lectures, symposia and meet the professor sessions, early riser satellites and Expo Theater activities as well as poster and short call abstract presentations. The Ridgway Trainee Conference capably organized by the Trainee and Career Advancement Committee, led by Whitney Goldner will host 170 endocrine fellows, 41 surgical and 53 basic science trainees and continues to be a great learning experience and venue to introduce these young scientists and clinicians to the ATA family. We are excited about the interest in the annual meeting as evidenced by both the strong registration numbers (1160) and the record-setting abstract (521) submissions. A first will be the Pediatric Thyroid Forum Satellite Program, chaired by Andy Bauer, on Saturday which will focus on the management thyroid disorders in pediatric patients. The Wednesday night Welcome Reception and Friday night Gala at the Royal BC Museum will afford time to catch up with friends and colleagues. Victoria, also known as "Garden City", with its Victorian architecture, Butchart Gardens and Craigdarroch Castle is a beautiful city with plenty to do including whale watching. The average expected temperatures will be ~ the mid 50̊ Fs in the daytime and ~mid 40̊ Fs at night. We look forward to seeing you there!
2016-2017 Summary Report
The rest of this Signal message will act as a summary report to the membership for the last year's activities. I am pleased to report that our association remains very active and vibrant group thanks to membership and staff efforts in support of the ATA mission. The ATA leadership continues to focus efforts on our four main strategic goals: global leadership in thyroidology, being patients' preferred educational resource, support of thyroid research and development efforts to support these goals and our mission in general. I will break down the year's activities by each strategic goal:
Global Leadership
In Spring 2017, the ATA held the successful satellite symposium "Hypothyroidism- Where Are We Now?" which included an ATA first ever patient forum as well as a well-received patient survey. ATA leadership has been in negotiations to hold a Quadrilateral Conference between EANM, SNMMI, ETA and ATA which we hope will facilitate communication and activities between these organizations to include future research collaborations as well. POC representatives to 16th ITC – 2020 in China were appointed and guidelines on Thyroid Storm written by the Japanese Thyroid Society were also endorsed. ATA Research Grant awards included two international projects and the Centrix Health project to provide thyroid educational material for use in India was approved as well.
The ATA Guidelines Policy Task Force to optimize the development and deployment of all ATA guidelines and committee statements was formed and we expect to share their work soon. A statement commenting on potential impacts related to proposed US travel restrictions was composed by ATA leadership and sent to the White House.
The Thyroid Nodule and DTC Guidelines Task Force published an updated statement on NIFT-P while several Surgical Affairs and Clinical Affairs Committee statements were also completed. The Public Health Committee composed a statements in regards to Potassium Iodide (KI) Ingestion in a Nuclear Emergency and ATA feedback was provided to NIH for the Iodine Supplementation Programs (Iodine as a Micronutrient) and to the NRC on RAI Treatment and Release Regulations.
Our journal Thyroid, continues to publish Chinese editions of Thyroid on a quarterly basis and our 3 journals THYROID, CLINICAL THYROIDOLOGY and VideoEndocrinology continue to grow and prosper. The most recent impact factor for Thyroid was a notable 5.515! We very much appreciate the diligent work of EICs: Peter Kopp, Jerry Hershman and Jerry Doherty!!! Jerry Doherty's EIC term is soon to end and we thank him for the very successful launch of this journal. We also welcome aboard Dr. Barry Inabnet as the new EIC of VideoEndocrinology as of January 2018.
The ATA continues to partner with sister societies on various efforts to include: representation on the International Federation of Clinical Chemistry and Laboratory Medicine which is addressing TSH harmonization efforts, participation with Endocrine Society on Partnership for Accurate Testing of Hormones (PATH), an ATA representative was assigned to work on an ACR guidelines task force related to thyroid imaging and another to participate in guidelines on Congenital Hypothyroidism.
In regards to relationships and interactions with industry, the CLC activities continue to move forward and ATA was approached to participate in Blue Cross/Blue Shield's Evidence Street with Carol Greenlee leading a group which is providing input on the clinical usefulness of molecular markers for thyroid nodule evaluation.
Being Patients' Preferred Educational Resource
As previously mentioned, the first survey of patients with hypothyroidism and patient panel were conducted in conjunction with the ATA Spring 2017 Satellite Symposium: Hypothyroidism – Where are We Now? 12,146 completed this survey. The ATA office and BOD teamed together to form and approve a pilot project for thyroid topic related podcasts aimed at the public/patients. Many ATA colleagues have already been interviewed by Philip James (http://docthyroid.com/podcast/) and future ATA supported podcasts will be available thru the ATA website. The Patient Affairs and Education Committee has been busy as they created 7 new patient information brochures, 2 brochure revisions and completed 14 Spanish translations last year. As ATA places a special focus on meeting patient needs, a patient representative was added to the Patient Affairs and Education Committee. Discussions have also been held on how to improve and reinvigorate the annual patient forum.
Enhance/Increase Support for Research within the Field of Thyroidology
The Research Committee reviewed grant applications and selected 7 for funding and assisted in negotiations with NURSA/Signaling Pathways for the ATA to fund a project making thyroid disease related data sets available for review with the intent of supporting basic science efforts and stimulating further investigations. As previously reviewed, the ATA will be participating in a Quadrilateral Conference with two nuclear medicine societies and the ETA to explore international collaboration and research opportunities in the area of radioactive iodine and thyroid cancer. The ATA also endorsed a PCORI application related to the study of hypothyroid patients.
Development Efforts to Fund ATA Missions and Goals.
Earlier this year ATA leadership, launched American Thyroid Association Leadership in Action – 2017 Annual Giving Campaign and achieved 100% BOD and office staff participation! When trying to attract donors and be competitive for grants, it is important to palpably demonstrate to these groups that ATA leadership has a stake in achieving our goals and mission. To reach the goal of obtaining more funding for ATA's mission the ATA has been working with Just Write Solutions who assisted the ATA Office in developing a very professionally done information pamphlet called CASE FOR SUPPORT–LEADING THE WAY: UNDERSTANDING, PREVENTING, DIAGNOSING, AND TREATING THYROID DISEASE. This pamphlet provides an overview about who the ATA is and provides details and elaborates on our mission, values and achievements. We then became aware of potential government funding thru the NIH All of Us program. While we did not achieve funding within the first round, the ATA is very much still in the running when future grants are awarded. The Development Committee continues to work on various projects in an attempt to raise funds to include exploring potential awareness and fund raising campaigns with retail partners. So with all the work and achievements of 2016-2017, think the ATA should be extremely proud of the many initiatives we have been able to tackle during the last 12 months and expect we will hit the ground running for the 2017-2018 year!
ATA Appreciation
As we near the end of another governance year and I reach the mid-point of my term as Secretary, I would like to thank the membership for the opportunity to serve as the ATA Secretary/COO. It is a very rewarding experience and I very much appreciate the steady and palpable support from the Board of Directors, our 24 Committees, 4 Task Forces and their chairs, the membership in general, our Patient Alliance partnerships and our industry partners in the Corporate Liaison Council. Of course, our office team keeps everything organized and rolling forward capably led by Bobbi Smith our Executive Director "extraordinaire" and the wonderful office staff: Adonia Coates (Director of Meetings and Program Services), Sharleene Cano (Director of Publications and Membership), Kelly Hoff (Director Technology and Development), Josette Paige (Meetings and Finance) and Danielle Waldman (Membership and Development) as well as Sheri Wilson our consultant CPA from Bay Business Group. Please express your thanks for their hard work and dedication in person when you encounter them in Victoria.
ATA Board Service Accolades
And finally, we have four directors who are finishing their terms: Tony Hollenberg and Jacquie Jonklaas who both have been very active in contributing to our work as has our outgoing past-President Tony Bianco. We appreciate their sage input and dedication to the ATA. A very special thanks goes out to Dave Sarne who agreed to pick up the reins as Treasurer for a two-year term, after previously having already held the position for 6 years. Kudos to Dave for his contributions to the ATA and its financial health. We look forward to Julie Ann Sosa taking the reins as Treasurer (did I just hear a sigh of relief from Dave?) and Charles Emerson as our incoming President at the completion of the annual meeting. Finally, I personally would like to acknowledge the support and sound advice from our current President John Morris. He has provided us very thoughtful and steady leadership this year and am glad to have him on the BOD for one more year.
Thank you for your attention and reading thru this more lengthy than usual Signal message.

Victor J. Bernet, MD
Secretary/Chief Operating Officer