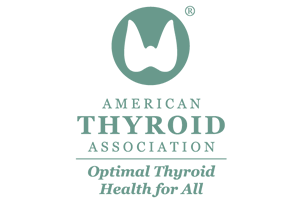 Background
ATA is looking for dynamic and committed members to be considered for the ATA Secretary-elect position.  Please submit your nomination for Secretary-elect using the form below.  Completed nomination and nominee forms should be submitted by February 7, 2022.
Please contact Amanda Perl, ATA Executive Director, with any questions.
Access the Nomination Form – Please be sure to speak with the potential nominee to determine their interest in this role before submitting a formal nomination.
Qualifications

Candidates must have been an ATA member for five years, chaired a committee and attended five ATA meetings.
Term
The individual will serve a one-year term as Secretary-elect (October 2022-October 2023) and a four-year term as Secretary (October 2023-October 2027).
Conflicts of Interest
The Secretary serves as a member of the Board of Directors and agrees to follow the policies regarding Conflicts of Interest and divesting requirements.
Secretary-elect nominees shall also update their governance forms to disclose any potential Conflicts of Interest and/or leadership positions in other organizations.
Secretary-elect Job Description
Serves as the Chief Elected Officer of the organization
Is the Chair of the Board of Directors
Is an Officer and a Director on the Board of Directors
Is a member of the Executive Committee*
Serves a four-year term of office after one year as Secretary-elect
Attends all ATA Board of Directors' meetings, Executive Committee* meetings, and Association meetings and events
Participates on monthly Board conference calls throughout the year
Participates on monthly Executive Committee* conference calls throughout the year
Reports as the committee board liaison regularly on Board conference calls
Notifies the Executive Committee* and Executive Director when unable to attend scheduled conference calls/meetings
Leads the Association as its chief advocate and spokesperson to the membership and profession
Is a partner with the Executive Director in achieving the Board of Directors' goals
Provides leadership to the Board of Directors in policy and governance
Prepares written reports to the Board of Directors at each meeting
Is the Officer to whom the Executive Director is held accountable
Works closely with the President and Executive Director
Participates closely with the Executive Committee* to develop and implement initiatives
Develops the agenda for Board of Directors with the Executive Director
Keeps the Board of Directors focused on their agenda
Encourages Board of Directors' role in strategic planning
Serves as spokesman for the Board of Directors between meetings
Evaluates annually the performance of the Board of Directors in achieving its goals fulfilling its duties
Serves as an ex officio member of Nominating committee
Attends committee meetings when invited
Discusses issues confronting the organization with the Executive Director and provides advice to the Executive Director on Association issues and concerns as they arise
Helps guide and mediate Board of Directors discussions and actions with respect to organizational priorities and governance
Reviews with the Executive Director any issues of concern to the Board of Directors
Monitors financial planning and financial reports
Chairs the Personnel Committee (made up of the Executive Committee*) review of the Executive Director compensation and evaluation
Assures that the annual evaluation of the Executive Director is completed each year
Performs other responsibilities assigned by the Board of Directors
Prepares and submits an article for the SIGNAL publication (6 times a year)
Volunteers for and willingly accepts assignments and completes them thoroughly and on time
Attends and keeps a record of all meetings of the Association and of the Board of Directors and performs all duties customary to the office of the Secretary
Submits a report of the activities of the office to the Board of Directors and to the Association at its annual meetings
In the absence of or incapability of the Treasurer and Executive Director be empowered to disburse funds of the Association
Along with the President, represents the Association on the International Coordinating Committee of the four world thyroid associations