Thank you to our current education engagement partners, our collaborations are invaluable and support our vision and goal for achieving optimal thyroid health for all.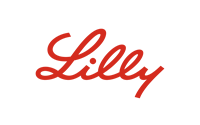 For more than 50 years, Lilly has been dedicated to delivering life-changing medicines and support to people living with cancer and those who care for them. Lilly is determined to build on this heritage and continue making life better for all those affected by cancer around the world.
ATA Partner Engagement Packages 
ATA Partner Engagement Packages offer an opportunity for increased visibility and recognition to share innovations, enhance knowledge and expand available resources.  Platinum, Gold, Silver and Bronze packages are available to allow partners to engage at the level that best meets their needs and goals.
We invite your company to bring your portfolio of latest insights and innovations to enhance and expand thyroid disease and thyroid cancer knowledge and resources. Your company's increased visibility and recognition will bring benefit throughout the year ahead.
Top

NOTE: The ATA has external financial and business relationships with partners in the pharmaceutical and medical industry, which are important for its mission. In order to make these relationships transparent to its members and general public, the ATA makes available the ATA Funding Sources and Utilization Disclosure, which is updated annually. ATA does not endorse any company, program or service provided by our partners. This information is provided for informational purposes and does not necessarily reflect the viewpoints of the ATA.