President's Corner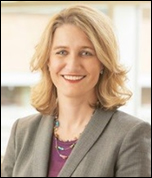 Dear Women in Thyroidology Colleagues,

It is hard to believe another year has quickly passed, and it is time to look towards our annual meeting in Washington, DC, Oct 3-7, 2018. I am happy to report it is Women in Thyroidology's (WIT) 16th annual meeting and we have a great program in store. We have a networking event on Wednesday, October 3, 2018, within the ATA opening reception from 6:30-7:30 pm, and also our main program and business meeting will be Thursday, October 4, 2018, 7 – 8 am, during which time we will honor our WIT Woman of the Year and have a panel discussion on Transitions-Making Critical Work and Life Decisions. We hope to see all of you there!

WIT is a great organization! It was established in 2002 by Carole Spencer, Virginia Sarapura and Frances Carr with the goal of connecting women within the ATA and also to increase participation of women within the organization through recognition, involvement, and leadership. I can personally attest that WIT has done many of those things for me within the ATA. I joined the ATA and WIT in 2004, shortly after finishing my Endocrinology Fellowship when I knew very few people in the ATA. The WIT meetings were a way for me to get involved and also get to know some of the ATA members. I was thrilled to not only meet many of the women that I admired and looked up to within the ATA but also be able to learn from, collaborate with and serve on committees with many of the women leaders in our society.

WIT has continued to steadily grow since its inception In 2002. As an organization, WIT continues to support networking, mentorship, and advocacy for women. I am happy to report that we have a record number of attendees registered for our networking meeting and main program and business meeting this year. If you are not already a member, I encourage you to join WIT and also to consider volunteering for the WIT taskforce. We are looking for members with all areas of expertise. You can use the mobile app to connect with other WIT members and receive announcements from the ATA.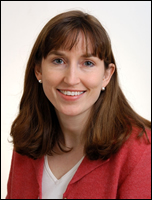 WIT established the WIT Woman of the Year award in 2012 to recognize and honor women who have been giants in the field of thyroidology. This year, we are proud to announce the 7th WIT Woman of the Year: Dr. Elizabeth Pearce . Dr. Pearce is Associate Professor of Medicine in the Endocrinology, Diabetes, and Nutrition Section at Boston University School of Medicine. She has been a member of the American Thyroid Association® since 2000. She was one of the leaders of the effort to establish the ATA's Braverman Lectureship. Dr. Pearce has served on several ATA Committees and co-chaired the task force for the 2017 Pregnancy Guidelines. She served as a member of the Board of Directors from 2009 to 2013 and has served as Board President-Elect from 2017-2018. Dr. Pearce was the 2011 recipient of the ATA Van Meter Award for outstanding contributions to research on the thyroid gland. (Read Full Bio)

Our program this year will be a panel discussion Transitions-Making Critical Work and Life Decisions. This will be Thursday, October 4, 2018, 7-8 am. Dr. Pearce will be part of our Program Panel discussion in addition to Dr. Aime Franco and Dr. Spyridoula Maraka. Your will get to hear about some of the major transitions each one has had to face in their careers. We encourage you to submit topics or questions for the panel to address during the panel discussion. You may submit topics or questions through this link. Or you will have an opportunity to submit questions during the networking session on Wednesday night. This is meant to be an interactive session. Please join us!

I would like to congratulate our incoming president, Dr. Sissy Jhiang, and incoming president-elect, Dr. Megan Haymart.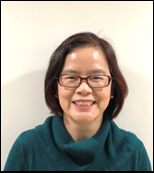 Sissy M Jhiang is Professor of Physiology and Cell Biology at the Ohio State University. She has been an ATA member since 1995. Dr. Jhiang was the recipient of Van Meter Award in 2002, and she served as the basic science co-chair for the 79th ATA Annual Meeting in 2008. Dr. Jhiang has served on Membership Committee (2001, 2011), Program Committee (1999-2011), Research Committee (2009-2012), Board of Directors (2010-2014), and Award Committee (2014-2017). In 2005, she was elected as an American Association for the Advancement of Science Fellow in Medicine. Dr. Jhiang's current research interest is developing personalized approaches to maximize radioiodine therapeutic efficacy without unwanted side effects.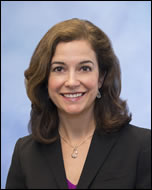 Megan R. Haymart, MD, is an Associate Professor of Medicine at the University of Michigan with a primary appointment in the Division of Metabolism, Endocrinology, and Diabetes and a secondary appointment in the Division of Hematology/Oncology. She has been a member of the American Thyroid Association® since 2007. Dr. Haymart received her medical degree from Johns Hopkins University School of Medicine in 2002, completed fellowship in endocrinology, diabetes and metabolism at the University of Wisconsin in 2007. Dr. Haymart is involved in creating the National Comprehensive Cancer Network thyroid carcinoma guidelines, is on the Board of Directors for the American Thyroid Association, serves on the editorial board for the Journal of Clinical Oncology, and is Associate Editor for Thyroid®. (Read Full Bio)
It has been an honor and privilege to serve as the WIT president this last year. As with most things, I could not have done it without a great team. I want to recognize our fantastic WIT taskforce. This is a very dynamic and enthusiastic group of women. I really appreciate all of their involvement and hard work. We also have great support from the staff at the ATA. I would like to give a special thanks to Carrie Prewitt and Sharleene Cano who have done an amazing job making sure all of the visions of the WIT taskforce come to fruition.
I hope to see many of you at the ATA and WIT events in October!
Sincerely,


Whitney Goldner, MD
President, Women in Thyroidology (2017-2018)