ATA® CORPORATE LEADERSHIP COUNCIL (CLC)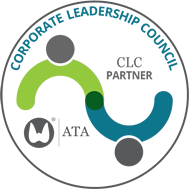 Founded in 2010, the American Thyroid Association® (ATA®) Corporate Leadership Council (CLC) provides a unique and valuable forum for open communication between the ATA and the community of corporations that share interest in thyroid health and biology.
Goals of the ATA Corporate Leadership Council
To promote transparent discussion among the medical, scientific, and business leadership of the participating corporations and the ATA on issues affecting thyroidology, including:

research on thyroid molecular and cell biology, physiology, and diseases,
education of physicians, scientists, and other health professionals
advocacy and public policy

To integrate industry trends and needs with strategic objectives of the ATA.
To foster partnerships and collaborations between the ATA and industry involving projects and services of common interest, while adhering to the highest ethical standards for such relationships.
To recognize and enhance the scientific and professional contributions of ATA members who work in industry.
Corporate Leadership Council Member Benefits
Collaboration with ATA leadership and thyroid industry partners.
Invitation (for up to 2 representatives) to the annual CLC Meeting to network, learn, and build relations with ATA leadership and other corporate partners.
Dissemination of timely and relevant thyroid news and information through the ATA CLC Communications Portal.
Company description, logo and link posted on the ATA Corporate Leadership Council webpage.
Updates of current findings in thyroidology by thyroid experts.
Input on program ideas and topics/presentations of relevance and timeliness at appropriate society venues.
Recognition of science and professional contributions as society industry partners.