You are invited to join Women in Thyroidology
of the American Thyroid Association (ATA)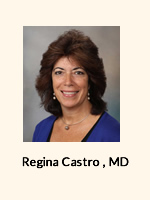 I am honored to serve as the 2020-2021 President for this excellent group of Women in Thyroidology (WIT), now in its 18th year since founding. I am also grateful to Megan Haymart, our past president, for her tireless support and guidance this past year.
I would like to take this opportunity to thank our outgoing members, Aime Franco, Masha Livhits, Spyridoula Maraka and past president Sissy Jhiang for their dedicated service these past few years and welcome the new members of our task force, Naykky Sing Ospina, Michelle Merten, Jessica Smith and Natalia Genere. I also want to extend a warm welcome and my sincerest congratulations to our new president elect Angela Leung.  This is an outstanding group of women and I am very proud to serve as your president in the coming year.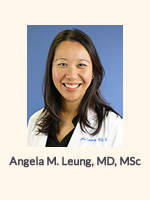 As you all know, these are challenging times. In this past year, we have seen a pandemic that has affected and taken the lives of so many around the world, and forced us to adapt and change the way we practice medicine. This has also been a year of reckoning, when so many of the long-standing health disparities and inequities have been highlighted not just by the pandemic, but also by the various instances of racial injustice throughout our country and beyond. As if that were not enough, all men and women in America recently faced a huge loss with the passing of perhaps the most influential woman and defender of social and gender equality, Judge Ruth Bader Ginsburg. It is my hope that despite the current pain and chaos, these events will ultimately bring positive change and a better, more equitable future for all.
As Megan mentioned in her last letter to this group, over the past several months, I have been working alongside Ernie Asamoah as co-chair of the newly created Diversity, Equity and Inclusion (DEI) Task Force, of which some of you are also members. One of the first tasks we took on was to examine the gender distribution of many of the awards given by the ATA over the years. Not surprisingly, we found that a very small proportion (~11%) went to women. This was partly a reflection of the composition of the ATA over many years, noting that a decade or two ago, our society was largely made up of men, with a very small percentage of women. This demographic is rapidly changing, and current membership more closely reflects the national gender distribution of doctors. The ATA has made significant progress over the past 5 years on many fronts, for example, now women comprise approximately 50% of the Board of Directors members, and many more women have been the recipients of various ATA awards. Just this year, 2 of the 3 ATA awards (the Distinguished Service Award and the Van Meter award), went to very deserving women, Jacquie Jonklaas and Nadia Schoenmakers.  Many of these accomplishments have resulted from this group's efforts of ensuring the nomination of outstanding women candidates — but we still have ways to go. One of the DEI Task Force's recommendations to the board was to increase female awards by at least 20% over the next 2-5 years until equity is achieved. In order to accomplish this, it is our job to continue to actively nominate women among the large pool of outstanding candidates, both for awards and leadership positions in our organization, including the Board of Directors. As the 'notorious RBG' said, "Women belong in all places where decisions are being made". Let's make this happen!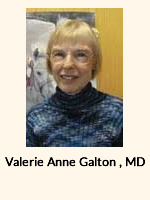 The Valerie Anne Galton Fund and Lectureship award, created in 2019 is the first to honor and recognize the accomplishments of an outstanding woman scientist and leader in her field. There are so many more worthy women and my hope is to see more future awards named after our other deserving women colleagues. I encourage all of you to donate to this fund to support our mission.
If you have ideas for change or improvement of this group, I would love to hear them. Please email me at castro.regina@mayo.edu.
Best Regards,



M. Regina Castro, MD
2020-2021 WIT President
WIT Woman of the Year
Women in Thyroidology (WIT) elects a Woman of the Year who is announced during the Women in Thyroidology yearly gathering held at the Annual Meeting of the ATA. The Woman of the Year is selected based on her long-standing commitment to the ATA and to the advancement of women both within the organization and in the thyroid field. The nominees need not have been recognized for their academic or clinical contributions.
We are pleased to have recognized the following women for their outstanding commitment to mentoring and advancing Women in Thyroidology:
2012 – Carole A. Spencer, PhD
2013 – Virginia D. Sarapura, MD
2014 – Rebecca S. Bahn, MD
2015 – Stephanie L. Lee, MD, PhD
2016 – M. Carol Greenlee, MD
2017 – Julie Ann Sosa, MD
2018 – Elizabeth Pearce, MD
2019 – Susan J Mandel, MD MPH
2021 – Megan Haymart, MD

Megan Haymart, MD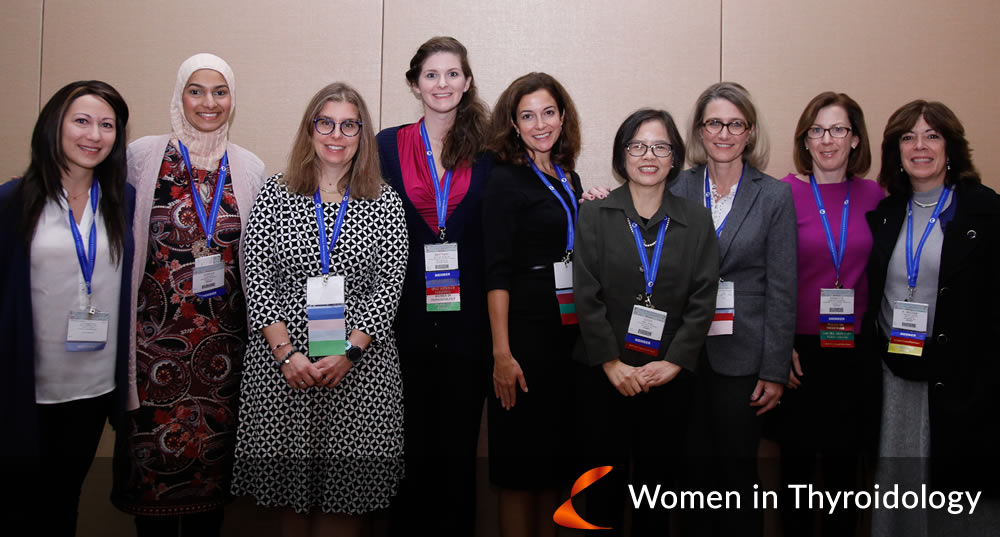 GOALS of Women in Thyroidology (WIT):

1. Recruit and retain more women ATA members.
More than 50% of graduating medical students and about 50% of endocrine fellows are women, 37% of ATA members are women (up from 10% in 2002).
Actively recruit women endocrine fellows, members of other medical and scientific organizations, and authors of ATA abstracts and other publications about the thyroid.
Welcome and mentor new women Associate Members to promote collegiality, network scientifically and socially, and encourage progressing to Active Membership.
2. Increase women's visibility within ATA.
Nominate more qualified women to committee and leadership positions.
Encourage and promote the nomination of more women for ATA awards.
Suggest the names of women to participate in the annual meeting scientific program.
3. Better address women's thyroid health topics at ATA and other meetings.
Increase coverage of autoimmune thyroid disease, maternal hypothyroidism, and thyroid disease and obesity.
4. Engage Women in Thyroidology in technology to promote professional and personal interaction.