You are invited to join Women in Thyroidology
of the American Thyroid Association (ATA)

Women in Thyroidology Virtual Coffee Hour
May 2, 2022 • 3:00 pm EDT
ATA's Women in Thyroidology invites you to join the first "virtual coffee hour" to discuss topics impacting our members. Discussion leaders Drs. Sofie Bliddal, Libby Grubbs, Jacqueline Jonklaas, and Megan Haymart will share perspectives on topics like: how to carve out your niche in thyroidology; challenges in balancing career & family; the effect of the pandemic on female careers; principles of successful negotiations; career opportunities in academia, pharma, and private practice, and how to advocate for time and resources.
This webinar is complimentary for all ATA members, but pre-registration is required to save your space!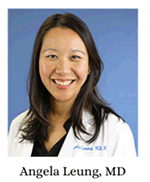 President's Corner – March 2022
Dear ATA Women in Thyroidology colleagues and supporters,
Happy Women's History Month! I'm honored to serve as the 2021-2022 President of the ATA's Women in Thyroidology (WIT) Task Force. This governance year is particularly special, as WIT will be celebrating our 20-year anniversary at the upcoming annual meeting in Montreal this fall. I look forward to seeing so many of you finally in person again! (more to come on that below)
It's an exciting time for women to be clinicians, scientists, educators, and more in the field of thyroidology. This year, David Cooper and Ernest Asamoah are the first ever male members of the WIT task force – thank you David and Ernie for being such vocal, enthusiastic allies and supporters toward the mission of WIT. I'm thankful to Regina Castro, WIT's past-president, for her invaluable guidance and support. Special thanks also to the tireless efforts of the full panel of the WIT task force: Debbie Chen, Sophie Dream, Natalia Genere, Michele Merten, Maria Papaleontiou, Rebecca Schweppe, Naykyy Ospina Singh, Jessica Smith, and our ATA staff liaison, Carrie Prewitt.
The WIT task force has been busy. This amazing group has been putting a lot of thought into and planning new activities for the upcoming months. We hope that these initiatives will be celebratory of the achievements and contributions of women advancing thyroid research and clinical care, and continue to promote gender equity in the thyroid workforce.
We invite you to join two terrific webinars planned for this spring and summer. All WIT programming and activities are fully open to supporters of WIT, and we welcome all ATA members and the thyroid community at large to join. The first webinar will be an "ATA WIT Coffee Hour", an informal but moderated discussion of ATA female panelists representing the diverse breadth of disciplines, career stages, and geographic regions of the society's membership. The second webinar will be a paired set of talks and discussion by established female leaders in medicine, addressing the themes of the role of women, bioethics, and gender equity in healthcare.
As the ATA gears toward reconvening for its annual meeting this fall in Montreal, I'm thrilled to share that there will be a first ever WIT-sponsored Plenary lecture by an ATA female leader, with panel discussion following. This special session will also feature a presentation of the Woman of the Year awardee and mark the 20-year anniversary of the founding of WIT. We recognize the privilege of this platform, and I thank the ATA leadership and the annual meeting program committee for their commitment and advocacy for women.
As we approach the annual meeting, I'd like to encourage you to nominate candidates for the ATA 2022 Woman of the Year award to be presented there. Please visit the nomination page to learn more and support the recognition of a deserving female ATA member, for her longstanding commitment to both our professional home and advancement of the thyroid field. All award nominations are due March 31, 2022.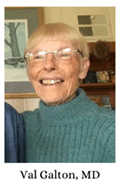 Finally, Women's History Month is a wonderful time to highlight the Valerie Ann Galton Distinguished Lectureship Award, the first ATA award named in honor of a woman, for which nominations are invited at the above website. Still a very active member of ATA activities since her initial joining in 1963, Dr. Valerie Anne Galton has been a pioneer in collaborative research, contributing significantly toward out understanding of iodothyronine deiodinase regulation of intracellular thyroid hormone levels and thyroid hormone action. The ATA has established this award and lectureship to recognize Dr. Galton's contributions – I invite you to consider a contribution to the lectureship fund that is just over 40% endowed.
Thank you everyone for your support and excitement toward promoting WIT.  I look forward to connecting with many of you in our upcoming webinars and at the annual meeting this fall.
Warmest regards,



Angela M. Leung, MD, MSc
President, ATA Women in Thyroidology 2021-2022
WIT Woman of the Year
Women in Thyroidology (WIT) elects a Woman of the Year who is announced during the Women in Thyroidology yearly gathering held at the Annual Meeting of the ATA. The Woman of the Year is selected based on her long-standing commitment to the ATA and to the advancement of women both within the organization and in the thyroid field. The nominees need not have been recognized for their academic or clinical contributions.
We are pleased to have recognized the following women for their outstanding commitment to mentoring and advancing Women in Thyroidology:
2012 – Carole A. Spencer, PhD
2013 – Virginia D. Sarapura, MD
2014 – Rebecca S. Bahn, MD
2015 – Stephanie L. Lee, MD, PhD
2016 – M. Carol Greenlee, MD
2017 – Julie Ann Sosa, MD
2018 – Elizabeth Pearce, MD
2019 – Susan J Mandel, MD MPH
2021 – Megan Haymart, MD

Megan Haymart, MD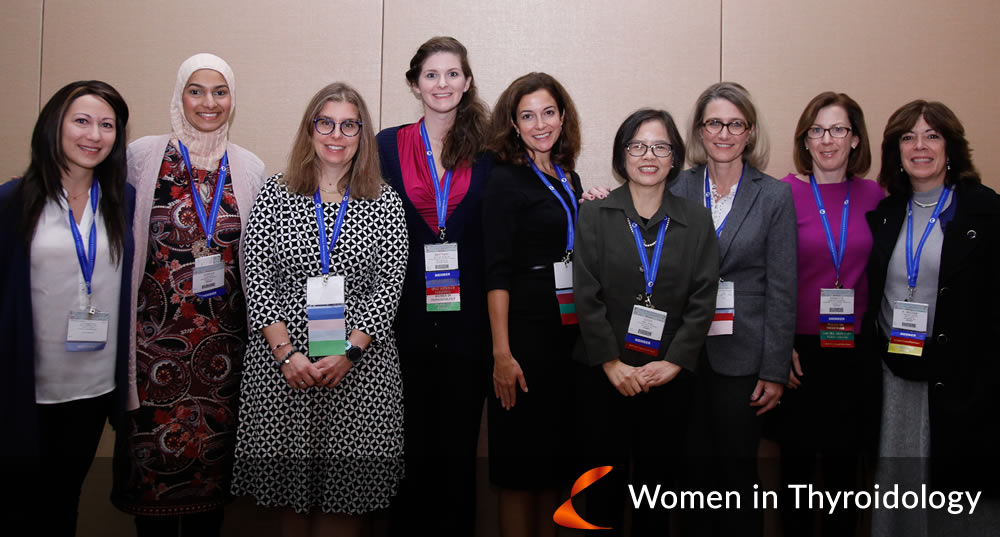 Mission and Objectives

of Women in Thyroidology (WIT):

Women in Thyroidology (WIT) was founded in 2002 as an all-inclusive community of American Thyroid Association (ATA) members across backgrounds, genders, and subspecialties. Through advocacy and empowerment, WIT aims to foster an environment that addresses the unique challenges of women in the field of thyroidology, to celebrate the achievements and contributions of women advancing thyroid research and clinical care, and to promote gender equity in the thyroidology workforce.
Initiatives
Developing year-round webinars, workshops, and programs on topics of interest
Coordinating an onsite networking and mentorship/sponsorship opportunity event during the ATA Annual Meeting
Formulating a WIT plenary to be held at each ATA Annual Meeting, in conjunction with the Program Committee
Promoting nominations of female ATA members for the annual ATA Awards,

 

for leadership positions on the ATA Board of Directors, and for the editorial boards of the ATA journals

Coordinating the annual WIT Woman of the Year Award to be celebrated at the ATA Annual Meeting
Collaborating with the ATA Diversity, Equity and Inclusion Committee and other groups to support inclusivity, leadership growth, and career development of female ATA members