ATA Alliance for Thyroid Patient Education
American Thyroid Association® , Graves' Disease and Thyroid Foundation, the Light of Life Foundation, ThyCa: Thyroid Cancer Survivors Association, Bite Me Cancer,MCT8-AHDS Foundation, Thyroid Cancer Alliance, Thyroid Cancer Canada and Thyroid Federation International
GOAL
The goal of our organizations is to provide accurate and reliable information for patients about the diagnosis, evaluation and treatment of thyroid diseases.
ATA® ALLIANCE FOR PATIENT EDUCATION – WHO WE ARE
Patient Calendar of Events
2020
November
2020 ATA Virtual Alliance for Thyroid Patient Education Health Forum
Saturday, November 14, 12:00 pm – 1:15 pm ET / 9:00 am – 10:15 am PT.

Join us on Saturday, November 14, 2020 from 12:00 – 1:15 pm EST for the ATA Alliance for Thyroid Patient Education Health Forum. It's your chance to network and learn with other patients living with thyroid diseases and disorders and meet with some of the world's leading clinicians treating thyroid patients. Register online today to reserve your place. Download the Patient forum flyer here.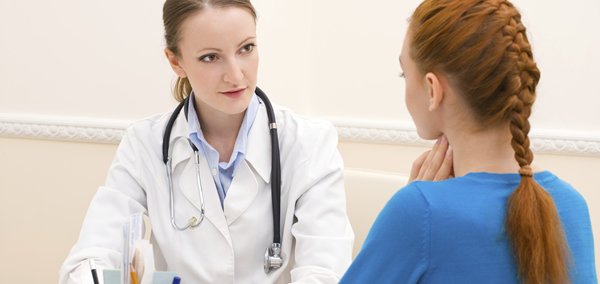 American Thyroid Association® members have long served as advisors, consultants, and speakers for thyroid patient support organizations. As an association, ATA® works closely with other highly regarded professional and patient education organizations to maintain the highest level of reliable information to the public and patients.
Other Patient Support Links
Professional Organizations Providing Information for Patients
Additional Patient Education and Resources
ATA-Medscape Collaboration
This collection features commentaries, interviews, and slideshows developed by Medscape in collaboration with the American Thyroid Association. It is designed to advance the understanding of thyroid disorders and thyroid cancer, and to offer guidance to physicians, nurses, pharmacists, and the entire patient care team.
www.medscape.com/partners/ata/public/ata
Magic Foundation (support and education to families of children with growth disorders)
www.magicfoundation.org
NCCN Guidelines for Patients®
www.nccn.org/patients/guidelines/cancers.aspx

NIH (Government) Educational Information