About WIT: Mission/Initiatives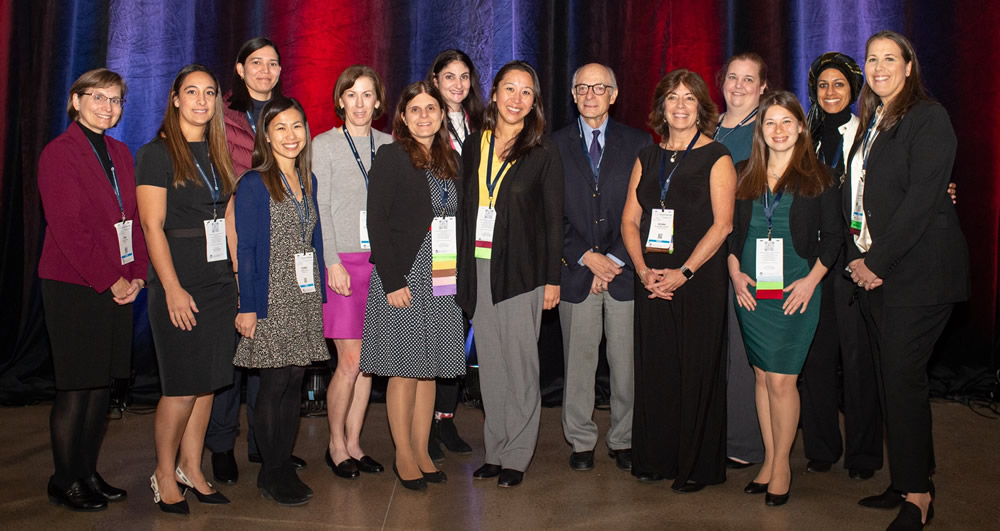 Mission and Objectives

of Women in Thyroidology (WIT):

Women in Thyroidology (WIT) was founded in 2002 as an all-inclusive community of American Thyroid Association (ATA) members across backgrounds, genders, and subspecialties. Through advocacy and empowerment, WIT aims to foster an environment that addresses the unique challenges of women in the field of thyroidology, to celebrate the achievements and contributions of women advancing thyroid research and clinical care, and to promote gender equity in the thyroidology workforce.
Initiatives
Developing year-round webinars, workshops, and programs on topics of interest
Coordinating an onsite networking and mentorship/sponsorship opportunity event during the ATA Annual Meeting
Formulating a WIT plenary to be held at each ATA Annual Meeting, in conjunction with the Program Committee
Promoting nominations of female ATA members for the annual ATA Awards,

 

for leadership positions on the ATA Board of Directors, and for the editorial boards of the ATA journals

Coordinating the annual WIT Woman of the Year Award to be celebrated at the ATA Annual Meeting
Collaborating with the ATA Diversity, Equity and Inclusion Committee and other groups to support inclusivity, leadership growth, and career development of female ATA members
2022 – 2023 WIT Leadership –Bios and Photos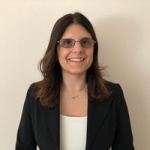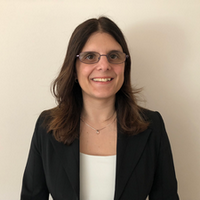 Maria Papaleontiou, MD, University of Michigan – WIT Chair
Maria Papaleontiou, MD, is an an adult endocrinologist at the University of Michigan with a clinical and research focus on thyroidology and aging. I have been a member of the ATA since 2011 and for the past decade it has been my scientific home. The ATA has played an instrumental role in my career development from the get-go and I have been impressed by the spirit of inclusivity, collegiality and support. I have served on several committees including the Patient Affairs and Education Committee, the Research Committee, the Survey Evaluation Task Force and the 2020 Spring Satellite Symposium Program Committee. I am currently on the ATA Annual Program Committee, an Associate Editor for Clinical Thyroidology and on the Editorial Boards of Thyroid and Clinical Thyroidology for the Public. Illustrative of my passion to actively support women's advancement, this year I diligently advocated for more deserving women to be nominated for ATA awards, which included writing letters of support for strong women candidates (as Dr. Castro mentioned in her last newsletter only 11% of awards have gone to women to date), as well as advocating for increased representation of women in committees and speaking engagements. I also recently received the 2020 Women Advancing Thyroid Research Award. In addition, I have and continue to mentor several female trainees and ensure the inclusion of several clinical female faculty in my research projects to help boost their publication track records and their academic promotion. At the regional level, this year I participated in the State of Michigan American Cancer Society ResearcHERS initiative, a campaign aimed at raising funds in order to bring attention to women cancer researchers. Over the years, I had the opportunity to attend the annual WIT events and to learn from and network with strong women role models. These interactions have inspired me to also strive for women advancement, and advocate for diversity, equity and inclusion. In the era of the COVID-19 pandemic when disparities have become more apparent, and women are particularly faced with additional barriers in their career advancement, this initiative is a step towards reducing the gap in support for all aspects of women's professional lives. I am committed to WIT, an organization that fosters a collegial environment in a multidisciplinary and diverse setting, and will continue to work hard to recruit and retain women ATA members, increase the visibility of women within the ATA, as well as engaging them to promote professional and personal growth.

Naifa Busaidy, MD, The University of Texas MD Anderson Cancer Center – WIT Chair-Elect.
Naifa Busaidy is Tenured Professor at University of Texas–MD Anderson Cancer Center. Clinical & research expertise/interests are primarily focused-driven to improve outcomes in advanced thyroid carcinomas patients.
Dr. Busaidy attended Baylor College of Medicine medical school, residency and fellowship with research fellowship-UT MD Anderson to advance her clinical/research knowledge in Endocrine Tumors. She joined the UTMDACC faculty where she serves on committees & directs thyroid nodule clinic.
She serves as PI/Co-PI of NCI and industry trials with aims to identify molecular mechanisms of disease progression and targets for improving response to therapy. She serves on NCCN Thyroid Cancer Guidelines, NCI's PI3K/mTOR taskforce and advisory boards/consultant for oncology groups/industry to shape the treatment spectrum of thyroid cancer.
She has published extensively on thyroid cancer/Endocrine effects of cancer therapy and sits on various guidelines committees. She serves on the boards of both International Thyroid Oncology Group (ITOG) and American Thyroid Association (ATA). She also serves several endocrine societies, where she served on various committees, including: program, research grant and awards committees and is a fellow of the American Association of Clinical Endocrinology (AACE).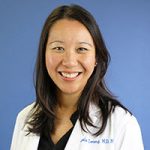 Angela M. Leung, MD, UCLA and VA Greater Los Angeles – WIT Past-Chair
Angela M. Leung, MD, MSc is an Associate Professor of Medicine in the Division of Endocrinology, Diabetes, and Metabolism at the UCLA David Geffen School of Medicine and the VA Greater Los Angeles Healthcare System. After pursuing her undergraduate studies at Occidental College, Dr. Leung completed her internal medicine residency and endocrinology fellowship training at Boston University School of Medicine and Boston Medical Center. She also obtained a master's degree in Epidemiology from the Boston University School of Public Health. Dr. Leung has particular clinical and research interests in iodine status, environmental thyroid toxicants, and maternal-child thyroid health. Within the American Thyroid Association (ATA), she has served on the Patient Education and Advocacy Committee, is a past chair of the Public Health Committee, and has participated in several Annual Meeting Program Organizing Committees, including having served as the Clinical Co-Chair of the 2017 Annual Meeting in Victoria, British Columbia. She currently serves on the board of directors of the ATA and is the board liaison of the ATA's Diversity, Equity, and Inclusion Task Force. Finally, she is currently Editor-in-Chief of Clinical Thyroidology, one of the ATA's journals, and a member of the ATA Differentiated Thyroid Cancer guidelines writing committee. Dr. Leung is a strong advocate for supporting the career development and involvement of early career members and trainees in the ATA; promoting the platform and ideas of the DEI movement; and helping foster an even stronger and collegial professional society for all its members.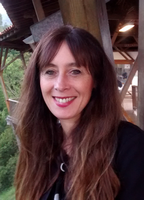 Gabriela Brenta, MD, PhD, Dr. Cesar Milstein Care Unit
Dr. Gabriela Brenta is a staff member of the Department of Endocrinology and Metabolism at Dr. Cesar Milstein Care Unit in Buenos Aires, where she coordinates the Thyroid Unit. She is also a member of the Argentine Society of Endocrinology and Metabolism (SAEM) with active participation in its Thyroid Department. Dr. Brenta holds the rank of Assistant Professor at the Medical School of the University of Buenos Aires. Her areas of interest in clinical research include the cardiovascular and metabolic effects of thyroid hormones and the study of thyroid diseases, including nodular disease, in the elderly. Original papers and reviews have been published in Thyroid, Nature, and JCEM. She is also a member of the editorial board of Thyroid and Journal of Endocrinology Investigation. In June 2019, Dr. Brenta just ended her term as President of the Latin American Thyroid Society (LATS), and in 2020 was engaged on behalf of LATS in the Scientific Committee of the 16th International Thyroid Congress and also in the Scientific Committee of the 19th International Congress of Endocrinology. In 2023 she was included in the Scientific Committee of LATS Congress 2023 Curitiba, Brazil.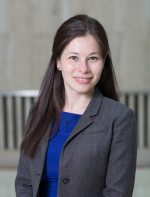 Natalia Genere, MD, Washington University in Saint Louis
Natalia Genere, MD is currently an Instructor of Medicine at Washington University in Saint Louis. She recently graduated from fellowship at the Mayo Clinic in Rochester, MN, where she had excellent role models for women's leadership and clinical excellence in thyroidology and beyond. At Washington University, Natalia is developing a thyroid focused practice and hope to develop inter-departmental connections with Endocrine Surgery, Ophthalmology, ENT, Pathology, and Radiology to care for patients with thyroid disease. She is thrilled to become part of WIT and to contribute to its crucial mission for the field of thyroidology.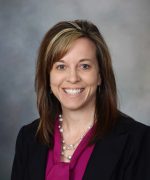 Michele Merten, APRN, Mayo Clinic
Michele Merten, APRN, clinical practice interests include indeterminate thyroid nodules, papillary thyroid cancer, and survivorship care for patients with well-differentiated thyroid cancer. Developed a low-risk thyroid cancer survivorship clinic within endocrinology and continue to seek ways to improve care and management for thyroid cancer survivors. Helped create algorithm of care for thyroid cancer survivorship through Ask Mayo Expert. Michele is an active member of the American Thyroid Association (ATA), serves on the ATA's Patient Affairs and Education Committee, and served on the ATA's Diversity, Equity and Inclusion Task Force and Internet Communications Committee. She is also a member of the American Academy of Nurse Practitioners and Association of Southeastern Minnesota Nurse Practitioners. Michele continue to promote advancement of the nursing profession as an Assistant Professor at Viterbo University in the Doctor of Nursing Practice (DNP) program and was co-chair to the First Annual Symposium for Advanced Practice Providers held at the American Thyroid Association meeting in October 2018.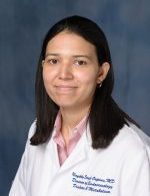 Naykky Singh Ospina, MD, University of Florida
Naykky Singh Ospina, MD, is an endocrinologist and healthcare researcher at the University of Florida. Her career goal is to improve the quality of care received by patients with endocrine disorders by focusing on providing excellent clinical care, conducting clinical research, and educating our trainees. So far, Naykky has focused on 1) understanding the quality of evidence that guides clinical care 2) developing tools to support shared decision making and 3) evaluating how implementation science can help translate evidence into practice. In fact, she currently holds a career development award by the National Cancer Institute to improve the quality of care of patients with thyroid nodules by supporting shared decision making. She completed medical school at the University of Panama, Internal medicine residency at the John Stroger Hospital of Cook County and Endocrinology fellowship at Mayo Clinic.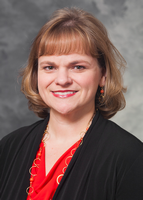 Rebecca Sippel, MD, University of Wisconsin
Rebecca Sippel, M.D., FACS, is a tenured Professor of Surgery, Chief of the Division of Endocrine Surgery, and Vice Chair of Academic Affairs and Professional Development at the University of Wisconsin.  She is a nationally recognized leader in the field of endocrine surgery.  She is currently serving as the program director for the Endocrine Surgery Fellowship at the University of Wisconsin.  She is past Secretary of the American Association of Endocrine Surgeons and past President of Association for Academic Surgery.  She has a highly productive clinical research program focusing on the diagnosis and management of patients with endocrine disorders and the outcomes of patients after surgery.  She recently completed an R01 funded randomized controlled trial examining the utility of prophylactic central neck dissection for patients with clinically node negative thyroid cancer and is interested in evaluating the impact of thyroid cancer treatment on patient quality of life.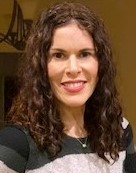 Jessica R. Smith, MD, Boston Children's Hospital
Jessica R. Smith, MD, is an Associate Professor of Pediatrics at Harvard Medical School in the Division of Endocrinology at Boston Children's Hospital. She received her medical degree at Tufts University and completed her pediatrics internship and residency at Boston Children's Hospital and Boston Medical Center. Following, she completed a three-year fellowship in Endocrinology at Boston Children's Hospital with an additional year focusing on Thyroidology at Brigham and Women's Hospital. She has dedicated her pediatric endocrine career to develop her expertise in pediatric thyroid disorders. Jessica accomplished this through intensive clinical care, research, and teaching with a significant emphasis on Graves' disease and thyroid neoplasia in children and adolescents. Her interest in thyroidology began while working in a basic science laboratory studying the natural history of TSH receptor autoantibodies in children and adolescents with Graves' disease under the mentorship of Dr. Rosalind Brown and Dr. Stephen Huang. Jessica now serves as the Associate Medical Director of the Thyroid Center at Boston Children's Hospital. In this capacity, she led several innovative efforts to optimize the care and treatment of children with thyroid disorders. As Associate Medical Director of the Thyroid Center, Jessica co-lead one of the first and largest multidisciplinary pediatric Thyroid Nodules and Cancer Programs in the nation. She also established and implemented an innovative, hospital-wide, perioperative thyroidectomy protocol designed to detect postoperative hypocalcemia. From a teaching perspective, Jessica enjoys mentoring medical students, residents, and fellows and look forward to further enhancing women in the field of thyroidology.