The ATA supports thyroid research through the generosity of members, patients, industry, and workplace donors enabling the ATA to award thyroid research grants since 1996. ThyCa: Thyroid Cancer Survivors, Inc., a member of the ATA Alliance for Patient Education and Thyroid Head and Neck Cancer Foundation (THANC) contribute significant thyroid research grants establishing additional grants for young investigators that are awarded (in total) by expert reviewers on the ATA Research Committee. Our thanks to the members of the ATA Research Committee who have contributed their time and expertise over many years to the advancement of thyroidology.
2006 ATA Research Grant Recipients
2006 ATA Grant
Determination of the Oncogenic Potential of PAX8/PPARy Fusion Protein (PPFP) and Elucidation of its Mechanism of Action in Follicular Thyroid Carcinoma 
Honey V. Reddi, PhD
Mayo Clinic, Rochester, Minnesota
Currently at The Jackson Laboratory, Farmington, Connecticut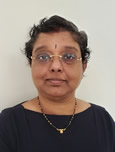 Honey V Reddi, PhD is the Director for Clinical and Translational Genomics Services at The Jackson Laboratory in Farmington, CT. She came to JAX from Transgenomic Inc., where she held the role of Vice President for Clinical Operations and Clinical Laboratory Director. She earned her Ph.D. in Biotechnology from the International Center for Genetic Engineering & Biotechnology (ICGEB) and Hamdard University (New Delhi, India), and completed a fellowship with the Mayo Clinic (Rochester, MN) in Clinical Molecular Genetics. Dr. Reddi is an ABMGG-certified Molecular Geneticist with New York State accreditation for Genetic Testing and Tumor Markers and has 6+ years of experience in successfully leading CLIA/CAP accredited labs. Her research interests include cancer biology, viro-therapeutics and the genetics of somatic and inherited disorders. Dr. Reddi was recently awarded the Women of Innovation Award – in the Category of Large Business – Innovation and Leadership by the Connecticut Technology Council.
2006 ATA Grant
Novel Thyroid Hormone Based Therapies for Human Cardiac Disease
Sara Danzi, PhD
NYU School of Medicine/North Shore University Hospital, Manhasset, New York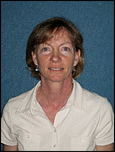 Dr. Sara Danzi received her B.S. in Biology, cum laude, from the State University of New York at Albany, an M.A. in Biology from Hofstra University in New York and M.Phil. and Ph.D. in Molecular Genetics from the City University of New York. She was awarded a post-doctoral fellowship from the American Heart Association and later received an American Heart Association Leadership Award. Dr. Danzi is a member of the American Thyroid Association and the American Heart Association Scientific Council on Basic Cardiovascular Sciences. She is currently Assistant Professor of Medicine at New York University School of Medicine and Director of the Molecular Endocrinology Laboratory at North Shore University Hospital Feinstein Institute for Medical Research. Her research is focused on the study of the basic transcriptional mechanisms that mediate the effects of thyroid hormone on the heart and cardiovascular system. Press Release
2006 ATA ThyCa Grant – Thyroid Cancer
Lionel Groussin, MD, PhD – Cochin Institute, Paris, France
Regulation and Expression of Dual Specificity Phosphatases in Papillary Thyroid Carcinoma
2006 ATA ThyCa Grant – Medullary Thyroid Cancer
Xianmin Xia, PhD – The Johns Hopkins University School of Medicine, Baltimore, Maryland
Targeting p55PIK phosphoinositide-3 kinase (PI 3-kinase) in the Treatment of Human Thyroid Cancers
2006 Second Year Grant Awardees
Heike Heuer, PhD
Bin Xu, PhD
Erich Sturgis, MD, FACS – ThyCa Grant
Matthias Schott, MD – ThyCa Grant
Back to Research Grant Listing by Year