The ATA supports thyroid research through the generosity of members, patients, industry, and workplace donors enabling the ATA to award thyroid research grants since 1996.  ThyCa: Thyroid Cancer Survivors, Inc., a member of the ATA Alliance for Patient Education and Thyroid Head and Neck Cancer Foundation (THANC) contribute significant thyroid research grants establishing additional grants for young investigators that are awarded (in total) by expert reviewers on the ATA Research Committee.  Our thanks to the members of the ATA Research Committee who have contributed their time and expertise over many years to the advancement of thyroidology
2009 ATA Research Grant Recipients
2009 ATA Grant
Modeling BRaf-dependent thyroid cancer in the mouse
David G. McFadden, MD, PhD
Thyroid Associates, Boston, Massachusetts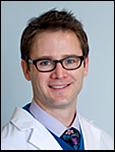 David McFadden is an Instructor in Medicine at Harvard Medical School and the Massachusetts General Hospital Thyroid Unit and a Postdoctoral Associate at the Massachusetts Institute of Technology Koch Institute for Integrative Cancer Research in the laboratory of Dr. Tyler Jacks. He graduated summa cum laude from Texas A&M University and subsequently obtained his MD, PhD degrees at UT Southwestern Medical Center where he studied tissue-specific transcription factors using genetically engineered mice in the laboratory of Dr. Eric N. Olson. He completed internship and residency in internal medicine at Brigham and Women's Hospital and subsequently trained in endocrinology at the Massachusetts General Hospital under the mentorship of Dr. Gilbert Daniels. He maintains a weekly clinic in the MGH Thyroid Unit focused on the care of thyroid cancer patients. His research centers on the use of genetically engineered mice to study tumor progression, with an interest in mouse models of thyroid carcinoma. He received an ATA Research Award in 2009 that has partially supported his work to engineer novel mouse models of thyroid carcinoma.
2009 ATA Grant
Induction of Antigen-Specific Tolerance in Autoimmune Thyroiditis
Leonard Moise, ScB, PhD
University of Rhode Island, Providence, Rhode Island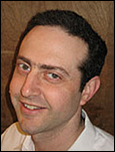 Dr. Leonard Moise is a highly trained and skilled immune-biologist. Dr Moise enrolled at Brown University in 1993 and received his BS, PhD, as well as completed his post-doctoral training at Brown University. In 2005 he was became an Instructor of Medicine at Brown and in 2006 appointed Director of Vaccine Research for EpiVax, Inc. Dr. Moise has been actively involved in basic research including structural studies of neurotoxin action using NMR, computer based and experimental animal studies on vaccine design, and now more specifically on regulatory T cells in autoimmunity.
2009 ThyCa ATA Grant
Dually Targeting the MAP Kinase and PI3K Pathways in Thyroid Cancer – Testing of a Novel Therapeutic Approach
Dingxie Liu MD, PhD
The Johns Hopkins Medical Institutions, Baltimore, MD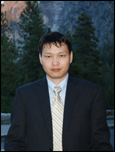 Dr. Dingxie Liu came from southern China, where He received his M.D. and Ph.D. in 2000. He Joined Johns Hopkins University School of Medicine in 2005 as a postdoctoral fellow and became a faculty member at the same institution in 2009. Dr. Liu's interests include molecular pathology of thyroid cancer and melanoma, cancer targeted therapy and cancer bioinformatics. Currently he focuses on designing and testing novel combination strategies for targeted therapy of thyroid cancer basing on microarray-based pathway profiling data.
2009 ThyCa ATA Grant – Medullary Thyroid Cancer
Somatostatin-coupled Nanoparticles for Imaging and Therapy of Medullary Thyroid Cancer
Martin A. Walter, MD
University Hospital, Basel, Switzerland
Currently at University Hospital Geneva, Geneva, Switzerland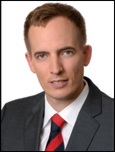 Martin A. Walter, MD attended the medical schools of Muenster (Germany), London (UK) and Zurich (Switzerland). After graduation he did his residency in the Divisions of Nuclear Medicine and Endocrinology at the University Hospital Basel (Switzerland). Starting in his first year of residency he was involved in several clinical research projects on the treatment of benign and malignant thyroid diseases, resulting e.g. in the first meta-analysis on the combined use of radioiodine and anti-thyroid drugs. Encouraged by the success of radioisotope delivery into differentiated thyroid cancer cells, Dr. Walter became involved into research projects aimed to deliver radioisotopes also into other tumors. One of the most prominent examples of this concept of internal radiotherapy is the implementation of the radiolabeled somatostatin analogue DOTATOC for the treatment of medullary thyroid cancer and other tumors. Since 2018 Martin Walter is a full professor at the Faculty of Medicine of the University of Geneva and head of the nuclear medicine and molecular imaging department at Geneva University Hospital. His research is dedicated to the development and clinical translation of new radiotracers towards a defined patient benefit.
2009 THANC ATA Grant
CD4+ T Lymphocyte Polarization in Papillary Thyroid Cancer
Jena D. French, PhD
University of Colorado Denver
Aurora, Colorado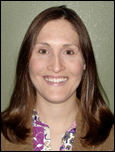 Jena D. French is Assistant Professor of Medicine at the University of Colorado Denver in the Division of Endocrinology, Metabolism, and Diabetes. Dr. French obtained her Ph.D. from Mayo Graduate School in the Department of Immunology and completed her postdoctoral fellowship at National Jewish Health. Her training in cancer research and basic immunology has led to the pursuit of her current studies in tumor immunology. Dr. French is focused on defining the role of the immune response in papillary thyroid cancer. Her studies were the first to identify regulatory T cells in papillary thyroid cancer, and this work has led to further investigation of immune modulation in these patients. This research may identify immune-relevant prognostic markers and lead to the development of immune-directed therapies for patients with aggressive metastatic thyroid cancer. Dr. French was a recipient of the ATA THANC award in 2009.
2009 Second Year Grant Awardees
Nashaat Z. Gerges, PhD
Hiroaki Kimura, PhD
Michael S. Fenton, PhD – ThyCa Grant
Libero Santarpia, MD, PhD – ThyCa Grant
Ann Gramza, MD – THANC Grant
Rebecca Leboeuf, MD – THANC Grant
Undraga Schagdarsurengin, PhD – THANC Grant
Back to Research Grant Listing by Year