2010 THANC ATA Grant
The Biological Relevance of mtDNA Damage in Hurthle Cell Neoplasms: A 3-Dimensional Molecular Model
Wen T. Shen, MD
University of California, San Francisco, California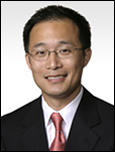 Wen T. Shen, MD, MA. is an Assistant Professor in Residence in the UCSF Department of Surgery, specializing in endocrine surgery. His surgical practice is based at the UCSF Helen Diller Family Comprehensive Cancer Center at UCSF/Mt. Zion and he is also a staff surgeon at the San Francisco Veterans' Affairs Medical Center. Dr. Shen graduated magna cum laude with a B.A. in History and Science from Harvard University. He obtained his M.D. from UCSF and also completed his surgical residency and research fellowship in endocrine surgery at UCSF. He has been on faculty at UCSF since 2007. His research program focuses on the molecular biology of thyroid cancer, and has been supported by funding from the James Ewing Foundation of the Society for Surgical Oncology, the American College of Surgeons, the UCSF Research Allocation Program, the University of California Cancer Research Coordinating Committee, and the American Thyroid Association/THANC.
2009 THANC ATA Grant
CD4+ T Lymphocyte Polarization in Papillary Thyroid Cancer
Jena D. French, PhD
University of Colorado Denver
Aurora, Colorado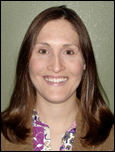 Jena D. French is Assistant Professor of Medicine at the University of Colorado Denver in the Division of Endocrinology, Metabolism, and Diabetes. Dr. French obtained her Ph.D. from Mayo Graduate School in the Department of Immunology and completed her postdoctoral fellowship at National Jewish Health. Her training in cancer research and basic immunology has led to the pursuit of her current studies in tumor immunology. Dr. French is focused on defining the role of the immune response in papillary thyroid cancer. Her studies were the first to identify regulatory T cells in papillary thyroid cancer, and this work has led to further investigation of immune modulation in these patients. This research may identify immune-relevant prognostic markers and lead to the development of immune-directed therapies for patients with aggressive metastatic thyroid cancer. Dr. French was a recipient of the ATA THANC award in 2009.
2008 THANC ATA Grant
Identification of Primary and Secondary RET Kinase Mutations Associated with Vandetanib (ZD6474) Resistance in Medullary Thyroid Carcinoma
Ann Gramza, MD
Oregon Health & Science University, Portland, Oregon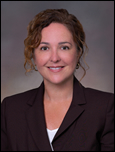 Dr. Gramza received her medical degree from The Ohio State University in 2000. She completed clinical training in internal medicine and palliative care at the University of New Mexico in 2004 and fellowships in hematology and oncology at Oregon Health and Sciences University (OHSU) in 2007. Upon completion of her fellowship training, she was appointed to assistant professor of medicine in the Division of Hematology and Medical Oncology at OHSU and the Portland Veterans Affairs Medical Center, where her translational laboratory research focused on the molecular genetics of thyroid malignancies, in particular as targets for therapeutic agents. She joined the Medical Oncology Branch, NCI in 2010 to continue her pursuit of translational clinical research studies of new therapeutics for patients with thyroid malignancies. In 2012, she joined the Endocrine Oncology Branch, NCI.
2008 THANC ATA Grant
Reacquisition of RAI Uptake of RAI-refractory Metastatic BRAF (+) Thyroid Cancers by Pretreatment with the Selective MEK Inhibitor AZD6244
Rebecca Leboeuf, MD
Memorial Sloan-Kettering Cancer Center, New York, New York
Currently at Centre Hospitalier de l'Université de Montréal(CHUM), Montreal, Canada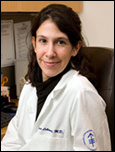 Dr. Rebecca Leboeuf graduated from McGill University Medical School in Montreal. She did her internship, residency and Endocrinology Fellowship at the University of Sherbrooke in Canada, followed by a two year specialized Thyroid Cancer fellowship at Memorial Sloan-Kettering Cancer Center. She is appointed as an Assistant Professor Medicine of Joan and Sanford I. Weill Medical College of Cornell and as an Assistant Attending in the Endocrinology Service of Memorial Sloan-Kettering Cancer Center in New York. Her primary clinical and research interests are in the treatment of patients with thyroid cancer. She has published several peer-reviewed articles and co-authored several review articles and book chapters in the field thyroid oncology.
2008 THANC ATA Grant
Epigenetic Inactivation of Ras Effectors in Thyroid Neoplasm
Undraga Schagdarsurengin, PhD
Institute of Genetics, Giessen, Germany
Currently at Justus-Liebig-University Giessen, Clinic of Urology, Pediatric Urology and Andrology, Giessen Hessen, Germany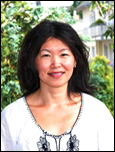 Prof. Dr. rer. nat. Undraga Schagdarsurengin studied Biology/Genetics at the Martin Luther University Halle Germany (1991-1997), and completed her doctoral thesis on "Genetic risk factors of acute coronary infarction" in 2001. As postdoc she worked several years in the field of Cancer Epigenetics. The ATA THANC Research Grant (2008-2010), dealing with epigenetic inactivation of Ras effectors in thyroid neoplasms, was her first large project obtained and processed in an independent way. Currently, Dr. Schagdarsurengin is Associate Professor at the Faculty of Biology Justus-Liebig-University Giessen Germany, and head of the research group "Epigenetics of the Urogenital System" at the Clinic of Urology, Pediatric Urology and Andrology JLU Giessen. Due to job change, her research focus shifted towards Urology and Andrology. At present she is the principal investigator of three research projects funded by the German Research Foundation which deal with Epigenetics of Male Factor Infertility and Epigenetics of Chronic Prostatitis.
2007 THANC ATA Grant
The Role of FAK and Src Signaling in Thyroid Cancer Cells Resistant to MKK1/2 Inhibition
Rebecca E. Schweppe, PhD
University of Colorado Anschutz Medical Campus, Aurora, Colorado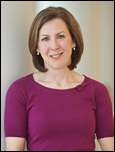 Rebecca Schweppe, PhD, is an Associate Professor of Medicine and Pathology at the University of Colorado Anschutz Medical Campus. The focus of Dr. Schweppe's lab is to identify novel molecular targets relevant to papillary and anaplastic thyroid cancer (PTC and ATC) with the ultimate goal of advancing these studies to clinical trials for thyroid cancer patients who do not respond to standard treatments. Within two years of starting her studies on thyroid cancer, Dr. Schweppe published that the majority of thyroid cancer cell lines that had been widely used by labs around the world for the past 20 years were misidentified with cell lines from other tumor types (Schweppe et al 2008). This landmark study led to the global reexamination of thyroid cancer cell lines, and promoted the NIH to fund the development of new cell lines. While investigating the cell line misidentification problem, her lab continued studying potential molecular targets for thyroid cancer, and discovered the importance of Focal Adhesion Kinase (FAK) and Src signaling in thyroid cancer (Schweppe et al 2009; Chan et al 2012). The goals of Dr. Schweppe's R01 studies (1R01CA164193-01A1) are to dissect the scaffolding versus kinase functions of FAK in thyroid cancer growth. The goals of her American Cancer Society grant (RSG-13-060-01-TBE) are to determine the role of Src in thyroid cancer growth and metastasis. Ultimately the results from both projects will 1) allow for identification of biomarkers to better predict which tumors will respond to inhibitors of the FAK-Src pathway; 2) develop more specific targeted therapies to block distinct components of this pathway that are deregulated; and 3) develop new approaches for limiting the metastatic spread of disease. Dr. Schweppe's THANC-ATA research grant provided a key mechanism of support to obtain the necessary preliminary data to successfully compete for major funding from the NIH and American Cancer Society.