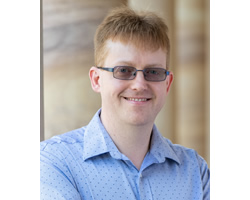 James Cuffe, PhD
Brisbane, Queensland
Australia
Thyroid and Pregnancy

"Do thyroid antibodies disrupt placental arterial remodeling in pregnancy?"
Dr. Cuffe's research focuses on understanding why women develop complications of pregnancy and developing strategies to ensure a healthy pregnancy.
Dr. James Cuffe has a PhD in fetal physiology from the University of Queensland and 13 years of experience using clinically relevant animal models of perturbed pregnancy. He has recently established his own independent research lab and has a tenure track position. He is an emerging leader in understanding the pathological processes that contribute to common pregnancy disorders and offspring disease. He has produced 56 publications since his first in 2011 with 1010 citations (Scopus, 27/4/2021). He has been invited to present findings from these papers at numerous scientific meetings in multiple countries. While Dr. Cuffe has been involved in several clinical studies, his research expertise lies strongly in using preclinical animal models that follow the progression of disease in humans. Dr. Cuffe has expertise in all methodologies to be conducted in this project with many of these techniques described in detail in his publications. These include assessment of placental vascular formation and confirmation of proposed biochemical and molecular mechanisms. He has generated all the preliminary data for this project including clinical evidence demonstrating the high rates of pregnancy disorders in women with treated hypothyroidism and the link between thyroid antibodies and poor pregnancy outcomes. He has established two different rat models of hypothyroidism in pregnancy and demonstrated that hypothyroidism leads to placental vascular dysfunction. His newest rat model of autoimmune thyroiditis will be used in this study.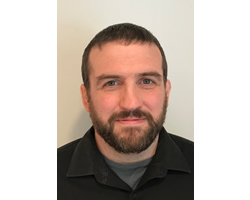 Randy Stout, PhD
Assistant Professor
Old Westbury, NY
United States
Thyroid Hormone Development and the Brain
"Single-cell optical detection of T3 availability"
Dr. Stout's research focuses on learning how thyroid hormone is moved between cells in the brain in order to support neural cell function and allow healthy cognition and memory storage/recall.
Randy F. Stout is an assistant professor leading a research laboratory at the New York Institute of Technology College of Osteopathic Medicine in New York. NYITCOM is a medical school that trains physicians for all specialties and family practice in the US. Dr. Stout holds a PhD in Neurobiology from the University of Alabama, Birmingham and a bachelor's degree in Biology from Cornell University. His scientific training and current research are on how brain cells interact and distribute chemical substrates through neural tissue to support healthy brain function. Specifically, his current research and past publications are focused on astrocytes and the gap junction that are required to connect astrocytes into a network that is critical for proper neuron function (cognition, learning, memory, and behavior). Dr. Stout has developed and published several genetic tools and techniques for microscopy-based research (optogenetic transgene tools) to understand how chemicals are processed and moved between the cells that form brain tissue. The brain handles thyroid hormone differently than other tissues and Dr. Stout has been researching the role for astrocytes in controlling thyroid hormone supply to neural cells since he started his own lab at NYITCOM in 2017. He has recently overseen NYITCOM's acquisition of the most advanced microscopy systems currently available and he is eager to put the new equipment to use for a better understanding of how we can improve therapeutic delivery of thyroid hormone at the levels needed by the brain and other organs affected by hypothyroid disease.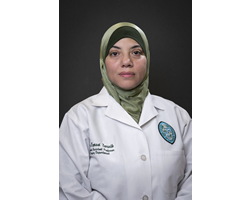 Eman Toraih, MD, PhD, MS
Associate Professor
New Orleans, Louisiana
United States
Thyroid Cancer
"miR-145/MMP9 ratio for prediction of recurrence in thyroid cancer"
Dr. Toraih research focuses on developing and validating highly-sensitive blood tests that rely on nanotechnology-based strategies to find previously undetectable biomarkers of thyroid cancer that has the potential to improve countless lives and transform medicine.
Eman Toraih, MD, PhD, is an Assistant Professor of Medical Genetics, Department of Surgery, Tulane University, School of Medicine. Dr. Toraih received her undergraduate (2002) and Medical genetics master (2008) and doctorate (2014) degrees from Suez Canal University. She was teaching Molecular Genetics and Cancer Genomics to medical students. She worked as a head of Molecular lab in the Center of Excellence of Molecular and Cellular Medicine, founded in 2015. Her research focused on translational cancer biology and has presented her work in various local and international conferences where she received numerous awards. She conducted sizable projects on cancer, two of which focused on the genetic landscape of brain and breast cancer patients. Her current research work focuses on the identification of novel markers for thyroid cancer. In her lab, they are performing a range of in vivo, in vitro, and human studies to investigate the trafficking partners of nuclear mutant BRAF and causal regulatory network leading to treatment resistance. Toraih recently developed a predictive signature and nomogram for accurate selection of active surveillance in thyroid cancer patients. She has published over 110 articles and three books and have served on numerous editorial boards of peer-reviewed journals.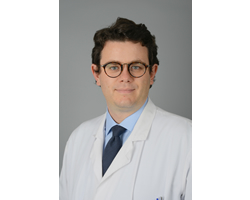 Julien Hadoux, MD, PhD
Villejuif, Val de Marne
France
Thyroid Cancer
"PRIMAThyCCIO: PRofiling IMmune cells in Anaplastic Thyroid CarCInOma"
Dr. Hadoux's research focuses on the immune landscape of anaplastic thyroid carcinoma to explore for new biomarkers of prognostic and therapeutic interest.
Julien Hadoux is a medical oncologist and attending physician, specialized in endocrine oncology, at Gustave Roussy cancer center, Villejuif, France. Following medical degree, he has trained in an oncology PhD program, focusing on modelling multiple endocrine neoplasia type 2 with RET-mutated induced pluripotent stem cells (iPSC). His main long-term research interests focus on endocrine tumors (metastatic pheo/paraganglioma, neuroendocrine neoplasms and thyroid cancers) from a clinical and translational point of view with two aims: developing clinical trials in neuroendocrine neoplasms and integrative translational research on endocrine tumors at Gustave Roussy Cancer center. He is co-investigator in several thyroid cancer and endocrine oncology clinical trials and is the principal coordinator of the FOLFIRINEC phase II randomized trial focusing on neuroendocrine carcinoma. He has recently been appointed co-coordinator of the French refractory thyroid cancer network. He is leading the PRIMAThyCCIO project which aims at establishing the immune map of anaplastic thyroid carcinoma and identifying biomarkers of prognostic and therapeutic relevance.