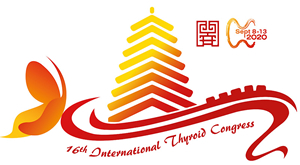 16th International Thyroid Congress (ITC)
Xi'an, China

16th International Thyroid Congress postponed
Previously scheduled for September 8-13, 2020, the International Thyroid Congress  Local Organizing Committee and the Asia Oceania Thyroid Association will be working with the global thyroid community to determine a best future date.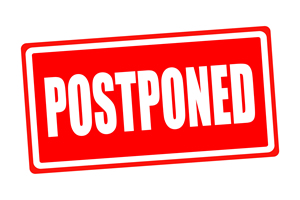 The 16th ITC has been postponed for now. The global spread of the COVID-19 virus…
The International Thyroid Congress (ITC) is a joint meeting of the four international thyroid societies (Asia Oceania Thyroid Association, American Thyroid Association®, European Thyroid Association and Latin American Thyroid Association), that takes place every five years. It is considered a joint meeting in that members from the four thyroid societies comprise the Program Organizing Committee that develop the ITC scientific program. Of primary importance to protect the health and safety of our members, partners, stakeholders, their families and those they serve given the COVID-19 pandemic, the 2020 16th ITC has been postponed to 2021.
The Asia Oceania Thyroid Association (AOTA) along with the Chinese Society of Endocrinology (CSE) and Chinese Medical Association (CMA) are the official hosts of the 16th International Thyroid Congress. All logistical details, arrangements and obligations (hotel, registration, scientific program, exhibits, sponsors, finances, legal obligations, etc.) are the responsibility of AOTA, CSE and CMA. For all inquiries and requests related to the 16th ITC, please contact itc2020@163.com or visit the 16th ITC website at https://itc2020.medmeeting.org/cn. ATA will continue to monitor progress for 2021 plans and update our website as new information is released.
ATA President Martha Zeiger, M.D. Invites you to the 2020 American Thyroid Association® Meetings
ATA Secretary/Chief Operating Officer Jacqueline Jonklaas, M.D. invites you to Join the ATA®