Meeting Faculty Biographies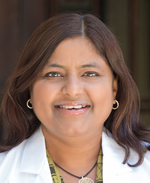 Manisha H. Shah, MD is a Professor of Internal Medicine in the Division of Medical Oncology in The Ohio State University College of Medicine. Dr. Shah is a co-director of Thyroid Cancer Unit, a director of Neuroendocrine Tumor Clinic and is a member of the Experimental Therapeutics Program at Ohio State's Comprehensive Cancer Center (OSUCCC). Shah earned her medical degree at Gujarat University in Ahmedabad, India; completed her residency in Internal Medicine at Buffalo General Hospital, State College of New York (SUNY); and a fellowship in Medical Oncology at Roswell Park Cancer Institute, SUNY. She followed that with a postdoctoral fellowship in Hematology and Oncology at the OSUCCC before joining Ohio State's Medical Oncology faculty in 1998. Shah's research and clinical interests include Thyroid, Neuroendocrine, and Adrenal cancers. Her team focuses on discovering targeted therapies for these malignancies, often through the use of phase II-III clinical trials. With grant support from National Cancer Institute, National Comprehensive Cancer Network, International Thyroid Oncology Group, and Industry, Dr. Shah had led many national clinical trials.  Dr. Shah's clinical research has direct impact in improving lives of current and future generations of patients with thyroid cancers.  Dr. Shah is a recipient of numerous awards including "Best Doctor in America" list and "Business first-forty under 40" Columbus, Ohio.  Dr. Shah regularly serves as a chair or co-chair of major sessions or is an invited speaker at the extremely prestigious organizations such as International Thyroid Congress, World Congress on Thyroid Cancer, American Thyroid Association (ATA), North American Neuroendocrine Tumor Society, American Association for Cancer Research, American Society of Clinical Oncology and National Cancer Institute. Dr. Shah has published in the journals with exceedingly high impact factors including Cancer Cell, Journal of Clinical Investigation, Journal of Clinical Oncology, Journal of Immunology, Lancet, Nature Medicine, New England Journal of Medicine, and Oncogene.  Dr. Shah is an active member of ATA for more than 15 years and has served ATA in various capacities. Dr. Shah has made several contributions at the ATA Annual Meetings including chairing sessions, giving oral presentations and doing Meet the Professor session. She has served as a panel member at the 2009 ATA Annual Meeting for the Joint American Thyroid Association (ATA)/International Thyroid Oncology Group (ITOG) Panel Discussion with FDA Participation on Design and Implementation of Thyroid Cancer Trials.  Dr. Shah has been a member of Anaplastic Thyroid Cancer Guidelines Task Force as well as Medullary Thyroid Cancer Guidelines Task Force of the ATA.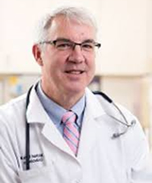 R. Michael Tuttle, MD is the Clinical Director of the Endocrinology Service and Professor of Medicine at Memorial Sloan Kettering Cancer Center in New York. Originally from Kentucky, attended medical school at the University of Louisville in Louisville, Kentucky. Dr. Tuttle joined the Endocrine Service at Memorial Sloan Kettering Cancer Center in 1999. He designed and validated the first real time risk assessment model for thyroid cancer management in which individual risk estimates are modified over time as a function of response to initial therapy. In addition, his clinical studies have helped to define defined the role of recombinant human TSH as an adjuvant for radioactive iodine therapy in both low risk and high risk patients and in the setting of radioactive iodine avid distant metastases. His research continues to center on important management aspects of thyroid cancer including efforts to better define of risk of recurrence, risk of death, and the potential role for observation in low risk thyroid cancer. His clinical practice is entirely devoted to patients with thyroid cancer with a particular emphasis on cases with aggressive disease and complicated management issues.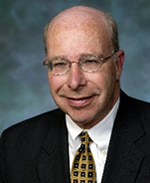 Kenneth D. Burman, MD is Chief, Endocrine Section at Medstar Washington Hospital Center, Washington, DC. Dr. Burman is a Professor, Department of Medicine at Georgetown University and Program Director, Integrated Endocrine Fellowship, Georgetown University /Washington Hospital Center. Dr. Burman Has served in various national roles. He has been President of the American Thyroid Association, Chair of the FDA Endocrine Advisory Committee, and Deputy Editor, The Journal of Clinical Endocrinology and Metabolism. He is a member of the American Society of Clinical Investigation, and has been give the following awards: The Van Meter Award from the American Thyroid Association for outstanding research by a young investigator, The Paul Starr Award from the American Thyroid Association for outstanding career research, and the Citation of Merit from the University of Missouri Medical School. He is a Master in the American College of Physicians (MACP). Dr. Burman's research focus had been in the areas of clinical pathophysiology, autoimmune thyroid disease and thyroid cancer. He has published studies investigating the metabolism of thyroid hormone in various clinical states, the role of intrathyroidal lymphocytes in autoimmune thyroid disease, the mechanism of action and the utility of lithium and cholestyramine in the treatment of Graves' hyperthyroidism. More recently, he has focused on aspects of thyroid cancer propagation, assessment and treatment. He has performed clinical trials helping to identify new agents to treat thyroid cancer patients. Dr. Burman has investigated the clinical utility of dosimetry as a method of determining the optimal radioactive iodine dose in the treatment of differentiated thyroid cancer and has performed in vitro studies assessing the repositioning of Metformin and Nelfinavir in the possible treatment of thyroid cancer.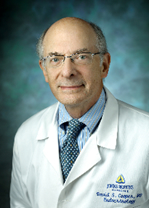 David S. Cooper, MD, MACP is Professor of Medicine and Radiology at the Johns Hopkins University School of Medicine, and Director of the Johns Hopkins Thyroid Clinic. He received his medical degree from Tufts University School of Medicine, and completed his Endocrinology Fellowship training at the Massachusetts General Hospital/Harvard Medical School. He serves as Editor-in-Chief for Endocrinology at Up-to-Date. He is a former Contributing Editor at JAMA, and former Deputy Editor of the Journal of Clinical Endocrinology and Metabolism. He is the past Chair of the Subspecialty Board for Endocrinology, Diabetes, and Metabolism of the American Board of Internal Medicine.  Dr. Cooper is a past President the American Thyroid Association, and is also the recipient of the American Thyroid Association's Distinguished Service Award and its Paul Starr Award. He is also the recipient of the Distinction in Clinical Endocrinology Award from the American College of Endocrinology and the Endocrine Society's 2016 Outstanding Scholarly Physician Award.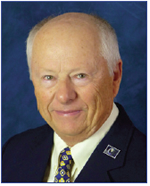 Charles H. Emerson, MD is Professor Emeritus of Medicine at the University of Massachusetts School of Medicine (UMASSMED). He obtained his MD degree from the University of Virginia and did post-graduate training in Internal Medicine at the Hospital of the University of Pennsylvania following which he did a fellowship in Endocrinology and Metabolism at the same institution. During his Endocrine fellowship he was mentored by Robert D. Utiger and worked on several projects including efforts to purify the antigen for thyroid stimulating immunoglobulin, the kinetics of thyrotropin releasing hormone, inappropriate TSH secretion, and the effects of lithium and stable iodide on human thyroid function. He continued work on TRH and expanded this to the study of TRH metabolites at the University of Illinois after graduation from this program. Shortly after being recruited by Dr. Lewis Braverman to the University of Massachusetts in 1980 he and coworkers El-Zaheri, Vagenakis, Hinerfeld and Braverman demonstrated the dependency of amniotic fluid reverse T3 on maternal thyroid function in the rat, an observation that led to the first definitive indication that Type III iodothyronine deiodinase was abundant in mammalian placenta. Among the other areas of Dr. Emerson's research includes the effects of recombinant TSH in humans and the rat, the finding that old age impairs the elevation of serum TSH that occurs in primary hypothyroidism, and the influence of gender on hypothalamic-pituitary-thyroid economy in the rat and, with Dr. Ronald Lechan, the role of leptin and central nervous system pathways on fasting-related effects on proTRH-TSH dynamics. Dr. Emerson is currently Editor Emeritus of Thyroid, Associate Editor of Clinical Thyroidology, Associate Editor of Endocrine Practice and President of the American Thyroid Association.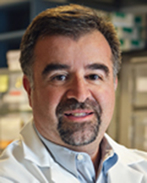 Thomas J. Giordano, MD, PhD is the Henry Clay Bryant Professor of Pathology in the Department of Pathology at the University of Michigan Medical School. He also holds a joint appointment in the Metabolism and Endocrinology Division of the Department of Internal Medicine. Dr. Giordano received his BA from Johns Hopkins University in 1983 and earned his MD and PhD through a combined program at Rutgers University and UMDNJ – Robert Wood Johnson Medical School. His graduate studies in the department of Microbiology involved gene expression regulation. He completed residency training in Anatomic Pathology at the National Cancer Institute and fellowship training in Oncologic Pathology at Memorial Sloan-Kettering Cancer Center. Both residency and fellowship training permitted extensive exposure to endocrine pathology. Dr. Giordano is an endocrine and molecular pathologist with long-standing interests in thyroid and adrenocortical neoplasia. His specific academic interests in thyroid cancer include molecular and genomic profiling and tumor classification. Recently, he served as co-chair of The Cancer Genome Atlas Papillary Thyroid Carcinoma project, which he led from its initiation to publication in Cell in 2014. He also was instrumental in convincing the TCGA leadership to conduct their Adrenal Cortical Carcinoma project and again he served as co-chair of this study until its publication in Cancer Cell in 2016. He also served on the Analysis Working group for the TCGA Pheochromocytoma project, which was also published in Cancer Cell in 2017. He is currently serving on the TCGA Steering committee for their PanCancerAtlas project, the goal of which is to collectively evaluate the genomics of all tumors studied by TCGA.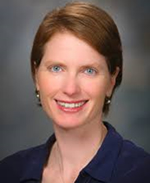 Elizabeth Grubbs, MD, MS, FACS is an Associate Professor and Vice Chair of Education in the Department of Surgical Oncology at the University of Texas MD Anderson Cancer Center. Her time is divided between clinical activities, teaching, and research. Her area of particular interest, both with respect to research and patient care, is the management of hereditary endocrine neoplasias and she serves as founding director of her institution's multi-disciplinary Multiple Endocrine Neoplasia Specialty Clinic, a clinic which is dedicated to managing all aspects of the care of patients with rare endocrine diseases.  She has managed the Genetics of Endocrine Neoplasia Registry since its inception in 2012, an effort that provides a detailed roadmap of the current management and outcomes of patients with a primary diagnosis of medullary thyroid cancer. She currently serves as an active member of the American Thyroid Association Trainee and Career Advancement Committee and a member of the board of the International Thyroid Oncology Group.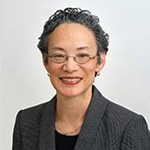 Stephanie L. Lee, MD, PhD is an Associate Professor of Medicine at the Boston University School of Medicine and Director of the Thyroid Health Center and the Thyroid Nodule and Cancer Research Center at the Boston Medical Center. Dr. Lee earned a PhD degree in Physiology/Pharmacology and a MD degree from the University of California, San Diego School of Medicine in La Jolla, California. Dr. Lee has designed the BMC Health Center to be a comprehensive multidisciplinary center for the evaluation and treatment of patients with thyroid nodules and cancer that will promote translational research targeted to improve diagnosis and management of patients with thyroid disease. Dr. Lee coordinates all aspects of patient care for the diagnosis and treatment of thyroid diseases including formal dosimetry studies for life-threatening cases of thyroid cancer. Dr. Lee has been recognized for her outstanding skills as a teacher and clinician with the 2007-9 Robert Evans Dawson Clinician Award from the Department of Medicine at the Boston Medical Center. She participated in writing the 2006 and the 2009 American Thyroid Association evidence-based guidelines for the diagnosis and management of thyroid nodules and cancer.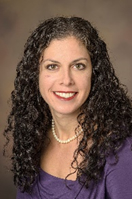 Lilah F. Morris-Wiseman, MD is an Assistant Professor in Endocrine Surgery at the University of Arizona, Tucson who treats surgical diseases of the thyroid, parathyroid, adrenal glands and functional neuroendocrine tumors.  She is Associate Program Director for the General Surgery Residency Program and the ACES Clinical Fellowship in Advanced Gastrointestinal/ Minimally Invasive Surgery Fellowship Program.  Dr. Morris-Wiseman completed general surgery training at UCLA and fellowship in Surgical Endocrinology at MD Anderson Cancer Center in Houston, Texas.  Prior to joining her current academic practice, Dr. Morris-Wiseman treated endocrine surgical diseases as a community surgeon in Tucson, Arizona.  Among her research interests in endocrine surgery, she has focused on concepts related to radioactive iodine ablation.  She was a co-author on the American Joint Committee on Cancer 8th Edition Cancer Staging Manual for Differentiated Thyroid Cancer.  She serves on the Fellowship Committee of the American Association of Endocrine Surgeons.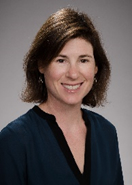 Mara Y. Roth, MD, is an Associate Professor of Medicine in the Division of Metabolism, Endocrinology, and Nutrition at the University of Washington, and Co-Director of the Endocrine Tumor Program at the Seattle Cancer Care Alliance, Seattle, WA. She received her undergraduate and medical degrees from Brown University, Providence, RI. She completed residency in Internal Medicine and postgraduate fellowship in Metabolism, Endocrinology and Nutrition at the University of Washington. She has a clinical practice focusing on endocrine tumors from diagnosis to long-term management, an active research program in thyroid cancer management and long-term patient outcomes, and she is actively involved in teaching of medical trainees, from medical students to practicing physicians. She is a member of the American Thyroid Association and currently serves on the American Thyroid Association Trainee and Career Affairs Committee. She is a past recipient of the Early Clinical Investigator Award from the Endocrine Society.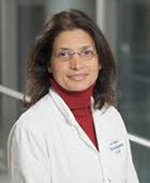 Mona M. Sabra, MD is the Attending Physician, Professor of Clinical Medicine in Endocrinology at Memorial Sloan-Kettering Cancer Center (MSKCC) in New York, NY. Dr. Sabra was recruited to MSKCC from the University of Maryland, where she was on faculty from 2003-2010. She is actively involved in clinical research relating to distant metastatic thyroid cancer. She has a busy practice, focused primarily on the treatment of patients with thyroid cancer. She established a strong national reputation as an expert in the disease, and was recognized as a US News Regional Best Doctor in 2014, as a Castle Connolly New York Metro Area Top Doctor in 2015, 2016 and 2017, and as Castle Connolly Exceptional Women in Medicine in 2017. She served as committee member for the American Thyroid Association (ATA) Patient Education and Advocacy committee between 2008 and 2014, committee member for the ATA Clinical Affairs committee between 2011 and 2014, Chair of the Clinical Affairs committee between 2014 and 2016 and as past Chair for the ATA Clinical Affairs committee in 2017. Dr Sabra remains an active member of the ATA and Endocrine Society.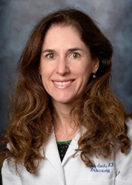 Wendy Sacks, MD is a faculty member in the Division of Endocrinology and Metabolism and the Co-Director of the Thyroid Cancer Center at Cedars-Sinai Medical Center. She is a Health Sciences Associate Clinical Professor in the Department of Medicine at University of California, Los Angeles. She has served on various committees of the ATA, including the Patient Affairs and Education Committee, the editorial board of Clinical Endocrinology from 2013 to 2017 and Clinical Thyroidology for Patients (CTFP). Her professional/academic Interests: Clinical research related to thyroid nodules, radioactive iodine use for thyroid cancer, and active surveillance of thyroid cancer.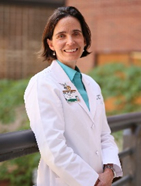 Carmen C. Solórzano, MD, FACS, is Professor of Surgery, Chief of the Division of Surgical Oncology and Endocrine Surgery and Deputy Vice Chair of Surgery at Vanderbilt University, Nashville, TN.  She is a graduate of the University of Florida General Surgery program and completed a Surgical Oncology fellowship at the University of Texas MD Anderson Cancer Center. She is actively involved in teaching Endocrine and Surgical Oncology.  Her clinical research interests include, the use of minimally invasive techniques for parathyroid and adrenal tumors, the use of surgeon-performed ultrasound for thyroid and parathyroid disease, the surgical management of recurrent/persistent thyroid cancer, and the treatment of neuroendocrine tumors and MEN syndromes. Dr. Solórzano has published more than 150 articles and book chapters. She is Vice President American Association of Endocrine Surgeons and is active in the Society of Surgical Oncology, the Society of University Surgeons, the American Thyroid Association, the American Surgical Association, the Southern Surgical Association and the American College of Surgeons.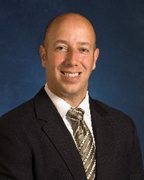 Ralph P. Tufano, MD, MBA, FACS is the Charles W. Cummings MD Endowed Professor in the Department of Otolaryngology-Head and Neck Surgery at the Johns Hopkins University School of Medicine. Dr. Tufano serves as the department's Director of the Division of Head and Neck Endocrine Surgery and the American Head and Neck Society accredited fellowship in Endocrine Surgery.  He serves on the Board of the American Thyroid Association. He was also instrumental in the establishment of the Surgical Affairs Committee for the ATA and served as its inaugural co-chair. He is also the recent past chair of the American Academy of Otolaryngology's Endocrine Surgery Committee. He has authored over 150 peer-reviewed papers, and more than 30 textbook chapters related to thyroid and parathyroid diseases. His research interests include novel directed therapies for the treatment of thyroid and parathyroid diseases, prognostic molecular markers for differentiated thyroid cancer, clinical outcomes research including transoral thyroid and parathyroid surgery, and determining the value propositions of thyroid and parathyroid surgical care episodes.