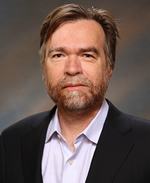 Antonio C. Bianco, MD, PhD
ATA President
Dear Colleagues,
September is rapidly approaching and so are the 86th Annual Meeting of the American Thyroid Association (ATA), and its satellite the 12th International Workshop on Resistance to Thyroid Hormone. Beautiful downtown Denver, ranked the fourth most walkable downtown in the nation, will be our annual meeting destination, headquartered at the Sheraton Denver Downtown Hotel from September 21-25, 2016. Program co-chairs, Peter Arvan and Stephanie Fish, and committee have selected outstanding oral abstracts, lectures, workshops and panel discussions, promising an ATA meeting which offers the latest information in Thyroidology to a multi-disciplined audience of experts in the field. For the aficionados on thyroid hormone action, activities will start on Sunday, September 18th with the workshop in thyroid hormone resistance in Colorado Springs, about 70 miles south of Denver.
Pre-meeting sessions for the ATA Annual Meeting in Denver begin the morning of Wednesday, September 21st with the Ridgway Trainee Conference for clinical trainees, basic trainees, surgical trainees and pediatric endocrine trainees, as well as a comprehensive workshop for physicians seeking Advanced Ultrasound Training. The official 86th ATA Annual Meeting program will launch on Wednesday evening with the Thyroid Breaking News symposium focused on timely, newsworthy topics.
Highlights of the annual meeting will feature plenary lectures by Charna Dibner, PhD, a biologist from Geneva University Hospital, Switzerland, on Thyroid Circadian Timing: Roles in Physiology and Thyroid Malignancies and Ronald Cohn, MD, Chief, Clinical and Metabolic Genetics at The Hospital for Sick Children in Toronto, Canada, on The Potential of Genome Editing in Understanding and Treating Thyroid Disease.
The Iodine in Thyroid Disorders session on Thursday will be dedicated to the memory of thyroid expert and long-time ATA colleague and contributor, Peter Laurberg, who tragically passed away in June.
Distinguished Lectureship Awards presentations always draw a great audience: Nancy Carrasco will present the Sidney H. Ingbar Award Lecture; P. Reed Larsen presents the Lewis E. Braverman Award Lecture; Mingzhao Xing gives the Paul Starr Award Lecture; and the Van Meter Award Lecture Prize, kept secret until the time of the presentation, will be announced onsite at the start of the session.
The core of the scientific program is made up of 36 oral abstracts selected from the over 400 submissions that will be showcased as posters throughout the meeting. There will be 25 Discussion-Debates/Meet the Professor Workshops on topics that include Thyroid Eye Disease, Treatment of Graves' Disease in Pregnancy, Thyroid Nodules and Cancer: Assumptions, Approaches and Misconceptions, Demystifying Molecular Techniques for Thyroid Cancer Diagnosis and Treatment, Novel Gens (dys) Regulating Thyroid Cancer and the ATA Guidelines: How Much Surgery is Enough? The Ridgway Trainee Conference will offer four days of programming to engage trainees. A new track designed for surgical trainees has been added on Thursday, September 22 on Modern Thyroid Surgery – New Technology & Advanced Techniques. The ATA meeting will conclude on Sunday, September 25 with two sessions: Thyroid Cancer-Immunity Nexus and the ever popular Thyroid Cancer Tumor Board. Last, but not least, the Short Call Oral Abstract Submission will open July 27 and close on August 10. Please encourage your colleagues with late-breaking newsworthy research to submit an abstract for consideration.
Note that Saturday, September 24 will feature a free, public forum about thyroid disease and thyroid cancer from 2:30 PM – 4:30 PM at the Sheraton Denver Downtown. All local clinicians are encouraged to invite thyroid patients, family members and friends to attend and help spread the word. The ATA offers an educational and awareness forum on thyroid disease and thyroid cancer at each annual meeting to healthcare professionals and the general public. This initiative of ATA member physicians and the ATA Alliance for Patient Education (thyroid patient support groups) engages and offers the local community an opportunity for face-to-face support and information.
Directly preceding the start of the 86th Annual Meeting, the 12th International Workshop on Resistance to Thyroid Hormone will be held from Sunday, September 18th through Wednesday, September 21st in Colorado Springs, Colorado at the Cheyenne Mountain Resort – www.12thIWRTH.com. The Workshop provides a forum for presentation of work-in-progress together with vigorous discussion of ideas to stimulate future research in the understanding and treatment of RTH and other genetic forms of reduced sensitivity to thyroid hormone, including MCT8, thyroid hormone transporter, and SBP2 deficiencies. Restricted to 100 attendees for informal presentation of work in progress, the workshop is structured with ample time for lively discussion and interchange. The Workshop is a perfect opportunity for in-depth interaction with senior investigators and for the establishment of new collaborations.
I look forward to welcoming you to Colorado and the 86th Annual Meeting where science meets collegiality, innovation and fun.
Sincerely,

Antonio C. Bianco, MD, PhD
President, American Thyroid Association