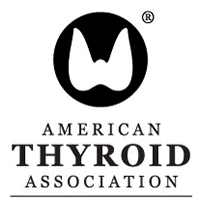 American Thyroid Association surveys patients for satisfaction levels on treatment for hypothyroidism
May 7, 2018—In the spring of 2017, 12,146 individuals with hypothyroidism responded to an online survey posted on a variety of websites and social media for two months by the Program Committee of the Satellite Symposium on Hypothyroidism, organized by the American Thyroid Association (ATA). The ATA Hypothyroidism Treatment Survey asked responders to answer questions about demographic data, their satisfaction with treatments and their physicians, their perceptions of the physicians' knowledge about hypothyroidism treatments, the need for new treatments, and the impact of hypothyroidism on their lives, among others.
The committee members do not claim that the views of the 12,146 individuals who responded necessarily reflect the general views of patients with hypothyroidism in the US. In fact, in the editorial introduction to the Survey report, Dr. Alan Farwell (also a member of the Program Committee) points out that, "It is important to realize that this was a voluntary survey and respondents may not represent the majority of the >10 million individuals in the U.S. with hypothyroidism."
The results of the survey, however, are significant in other ways:
First, the survey demonstrated a distinct subset of patients who are dissatisfied with their therapies and their physicians. On a scale from 1 to 10, overall degree of satisfaction with therapy was rated 5. How much hypothyroidism has affected their lives received a score of 10.
Second, patients taking natural preparations, rather than synthetic hormone replacement therapy or combination therapy, were more satisfied with their treatment. DTE (animal-derived natural thyroid preparations or desiccated thyroid extract) was the original form of treatment and received a satisfaction score of 7. DTE was widely replaced in the 1960s when L-T4 (levothyroxine, a synthetic hormone replacement therapy) could be mass-produced inexpensively; its patients gave it a score of 5. The combination therapy of L-T4 along with synthetic T3 (liothyronine or cytomel) received a satisfaction score of 6. Patients taking DTE were less likely to report problems with weight management, fatigue/energy levels, mood, and memory compared to those taking either the L-T4 monotherapy or the combination therapy. The survey authors recommend further investigation into the apparently high dissatisfaction rates.
And third, a great majority of those responding expressed "a strong desire for the development of additional hypothyroidism treatment options." This question received an overall score of 10. Dr. Farwell comments that, "even the DTE group reported continued symptoms attributed to hypothyroidism. I am sure that this will be illuminating, and controversial, as hypothyroidism is considered by many physicians to be a medical disorder that is rather straightforward to treat. In any event, the ATA Hypothyroidism Survey does make clear that more research is needed in this area and that future studies on the optimal management of hypothyroidism are necessary."
ATA guidelines do not recommend routine use of either combination therapy or DTE, relying instead on monotherapy with levothyroxine.
For full details of the survey and its results, refer to Clinical Thyroidology for the Public, vol. 11, issue 4, April 2018, pp. 3–5.
###
The American Thyroid Association® (ATA®) is the leading worldwide organization dedicated to the advancement, understanding, prevention, diagnosis, and treatment of thyroid disorders and thyroid cancer. ATA is an international membership medical society with over 1,700 members from 43 countries around the world. Celebrating its 94th anniversary, the ATA continues to deliver its mission of being devoted to thyroid biology and to the prevention and treatment of thyroid disease through excellence in research, clinical care, education, and public health.  These efforts are carried out via several key endeavors:
 The publication of the highly regarded professional journals Thyroid®, Clinical Thyroidology®, and VideoEndocrinology
Annual scientific meetings
Biennial clinical and research symposia
Research grant programs for young investigators
Support of online professional, public, and patient educational programs
Development of guidelines for clinical management of thyroid disease and thyroid cancer
 The ATA promotes thyroid awareness and information online through Clinical Thyroidology® for the Public and extensive, authoritative explanations of thyroid disease and thyroid cancer in both English and Spanish. The ATA website serves as the clinical resource for patients and the public who look for reliable information on the Internet. Every fifth year, the American Thyroid Association joins with the Latin American Thyroid Society, the European Thyroid Association, and the Asia and Oceania Thyroid Association to cosponsor the International Thyroid Congress.