CLINICAL THYROIDOLOGY FOR PATIENTS
A publication of the American Thyroid Association

Table of Contents
IN MEMORIAM
Dr. Boris Catz and Dr. Ernest Mazzaferri
In the past month, the thyroid world lost two giants that have contributed much to our understanding of thyroid diseases.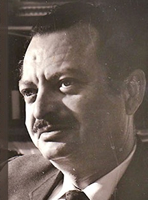 Dr. Boris Catz
February 15, 1923 – May 2, 2013
Dr. Boris Catz was a thyroid specialist and Clinical Professor Emeritus at the University of Southern California School of Medicine. He was a pioneer in the field of clinical endocrinology for more than 60 years and was widely recognized for his innovative treatments of myxedema coma and exophthalmos. Among his many accomplishments was his pioneering work with Samuel Perzik in the development of total thyroidectomy for the treatment of hyperthyroidism, cancer, multinodular goiter, and chronic thyroiditis not responsive to medical management. In addition, while collaborating with Franz Bauer, Dr. Catz was the first to recommend total thyroidectomy and treatment with radioactive iodine for exophthalmos and Graves' disease. The American Thyroid Association awarded him the Certificate of Distinguished Service in 2002.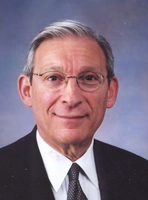 Dr. Ernest Mazzaferri
September 27, 1936 – May 14, 2013
Dr. Ernest Mazzaferri was generally regarded as one of the world's experts on thyroid cancer and was an active participant in writing the American and European Guidelines for this disease. He spent most of his medical career at The Ohio State University, serving as division director of endocrinology from 1974-78, then chairman of internal medicine from 1984-1999, during which time the Department of Medicine grew five-fold. From 1978-1984, he was chairman of internal medicine at the University of Nevada-Reno, serving as acting dean from 1979-81. He published more than 160 peer reviewed articles, wrote more than 150 medical editorials, case studies, and abstracts, and edited or co-authored 53 medical text books. He won the prestigious Paul Starr Award from the American Thyroid Association in 2009 for his fundamental contributions to improving the care of patients with thyroid cancer. Dr. Mazzaferri served as president of the American Thyroid Association in 2005-06 and was a Committee or Panel Member on several occasions for the National Academy of Sciences and Institute of Medicine. He is a past editor of Clinical Thyroidology for Patients and was the inspiration to expand this journal beyond the once or twice a year publication to the monthly journal that it has become.
Our thoughts and prayers go out to the families of these wonderful individuals. —
— Alan P. Farwell, MD