ATA Research Grants
Jonathan Wasserman, MD, PhD
Hospital for Sick Children
Toronto, Canada
"Genetic Variants Underlying Isolated Hyperthyrotopinemia: A Pilot Prevalence Study from a Provincial Newborn Screening Cohort"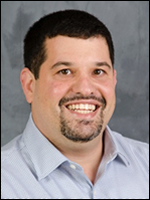 Jonathan Wasserman is a Clinician-Investigator and Staff Endocrinologist at The Hospital for Sick Children in Toronto, Canada. Dr. Wasserman obtained his PhD from the University of Cambridge, prior to pursuing clinical training at Harvard Medical School and the Massachusetts Institute of Technology. He subsequently completed post-doctoral training in Endocrine Cancer Genetics with Dr. David Makin, where he studied at genetic variants underlying the pathogenesis of pediatric adrenocortical carcinoma. He was the recipient of a Lawson Wilkins Pediatric Endocrine Society Research Fellowship Award, a Canadian Pediatric Endocrine Group fellowship and a Canadian Child Health Clinician Scientist Program Post-Doctoral training award. Dr. Wasserman's current research focuses on clinical and translational aspects of pediatric thyroidology including management of neonatal Graves' disease, health service utilization among pediatric thyroid carcinoma survivors and genome-wide alterations in pediatric nodular thyroid disease. Press Release
Sungro Jo, PhD
Rush University Medical Center
Chicago, IL
"What are the mechanisms underlying the phenotype of Thr92Ala type II deiodinase (D2)?"
The goal of the proposed research is to investigate the role of human polymorphism of type II deiodinase (D2) and its effect on thyroid hormone metabolism. Specifically, we plan to identify biochemical and cell biological mechanism underlying the D2 poly-morphic phenotype. I have the expertise, leadership and motivation necessary to successfully carry out the proposed work. I have a broad background in biochemistry and cell biology, with specific training and expertise in the key research areas for this ap-plication; I completed my postdoctoral training in 2008 studying cell biology of glucose transporters (GLUT4) focused on Akt signaling at Morris Birnbaum's lab at University of Pennsylvania. I have been working with Dr. Antonio Bianco for the past 5 years to working on thyroid hormone metabolism focusing on deiodinase and published two first author articles on cell biology of D2 and D3. To continue my work with Dr. Bianco, I recently moved from the University of Miami to Rush University Medical Center where I am a staff scientist on his team. Press Release
Andrea Reyna-Neyra, PhD
Yale University
New Haven, CT
"The role of the renal Na+/I- symporter (NIS) in iodide metabolism and thyroid function"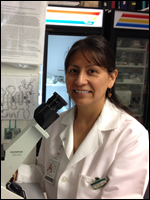 Dr. Andrea Reyna-Neyra, an Associate Research Scientist/Scholar in the Department of Cellular and Molecular Physiology at the Yale School of Medicine, received her Ph.D. in Biomedical Sciences from the National Autonomous University of Mexico. During her initial postdoctoral training at the Albert Einstein College of Medicine, she focused her scientific efforts on studying the genomic and non-genomic effects of steroid hormones on the central nervous system of rodents. Responding to her keen interest in endocrinology, and particularly thyroidology, she joined the laboratory of Dr. Nancy Carrasco, where she has been studying the role of the Na+/I- symporter (NIS) in physiology and pathophysiology, including its expression in tissues other than the thyroid. She participated in demonstrating that the environmental pollutant perchlorate (ClO4-) is actively transported by NIS, and that NIS mediates this translocation with a 1Na+:1ClO4- stoichiometry rather than the 2 Na+:1 anion stoichiometry that characterizes NIS-mediated I- transport. This was the first time that a transport protein was shown to translocate different substrates with different stoichiometries. Dr. Reyna-Neyra has also studied the interaction between NIS and the KCNQ1-KCNE2 potassium channel complex critical in cardiac function. Transporter-channel interactions were previously unknown, and in 2009, the NIS/KCNQ1-KCNE2 interaction was named the "Mechanism of the year in thyroidology". Dr. Reyna-Neyra has characterized the molecular requirements that must be met for NIS to transport I- and other substrates, such as ClO4- and perrhenate (ReO4-). Furthermore, guided by mutations in patients with congenital I- transport defects, she has identified amino acid substitutions in NIS that change the substrate specificity and stoichiometry of the protein. These are pioneering contributions to the fields of thyroidology and membrane proteins. Press Release
ThyCa Research Grants
Carrie Lubitz, MD, MPH
Massachusetts General Hospital/ Harvard Medical School
Boston, MA
"Clinical utility and cost-effectiveness of a novel blood-based assay for circulating BRAFV600E in patients with papillary thyroid carcinoma"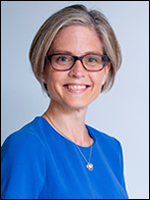 Dr. Lubitz is a clinician-scientist at Massachusetts General Hospital committed to improving the quality of care of patients with thyroid cancer. After graduating from the University of Michigan with High Distinction, she completed medical training at the University of Michigan Medical School. During general surgery training at Weill-Cornell Medical College, she investigated the genetic basis of thyroid cancer through two years of protected research time as a postdoctoral research fellow. After completing a clinical endocrine surgery fellowship, she was selected for and completed the NCI-sponsored Program in Cancer Outcomes Research Training honing skills in outcomes research. During this time, she also completed a Master in Public Health degree through the Harvard School of Public Health.
Dr. Lubitz' research training spans basic science and health services research as it relates to thyroid cancer. To date, she has co-authored 24 original peer-reviewed scientific publications. She has expertise in translational, patient-oriented outcomes, and decision science research and is currently supported by an NIH/NCI K07 Career Development Award. Her long-term scientific goals include improved risk-stratification of thyroid cancer patients, assessment of appropriateness of care in terms of both length and quality of life, and evaluation of the effectiveness of personalized clinical approaches. Press Release
Juan Nicola, PhD
National University of Córdoba
Córdoba. Argentina
"Uncovering Na+/I- Symporter (NIS) interacting proteins: Implications for radioiodide therapy efficiency and diagnosis of radioiodide-avid thyroid tumors"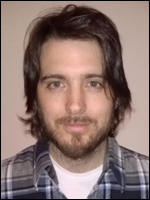 Dr. Nicola is a Research Assistant Professor of the Argentine National Scientific and Technical Research Council performing research activities at the National University of Córdoba (Argentina). Dr. Nicola obtained his PhD at National University of Córdoba in 2010. His PhD thesis, in the laboratory of Dr. Ana María Masini-Repiso, focused on the discovery of the functional expression of Toll-like receptor 4 as the mediator of lipopolysaccharide-induced effects in thyroid cells. During his PhD training, he received the Latin American Thyroid Society young investigator award. In 2011, Dr. Nicola joined Dr. Nancy Carrasco's laboratory (Yale School of Medicine) to pursue superb postdoctoral training. His research addressed mechanistic questions about how the Na+/I- symporter (NIS) uses Na+ to drive active I- transport, and focused on identifying those residues involved in substrate binding. Dr. Nicola returned to the National University of Córdoba in 2013 to conduct a second postdoctoral experience under the direction of Dr. José Luis Bocco. His work aimed to elucidate the role of the tumor suppressor Krüppel-like factor 6 in BRAFV600E-promoted carcinogenesis. Currently, Dr. Nicola is interested in understanding the molecular mechanisms involved in NIS plasma membrane targeting, as radioiodide therapy for the treatment of differentiated thyroid cancer is ultimately dependent on cell surface NIS expression in thyroid tumor cells. Press Release
Sarah Oltmann, MD
University of Texas Southwestern
Dallas, TX
"Cancer Progression and Therapeutic Response in a Mouse Model of Medullary Thyroid Carcinoma"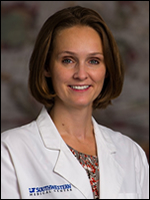 Sarah Catherine Oltmann graduated with her BA in Biology, cum laude from Baylor University. She subsequently obtained her Medical Doctorate at Texas Tech University Health Science Center, graduating Alpha Omega Alpha. She pursued her General Surgery residency at the University of Texas Southwestern Medical Center, during which she completed a two-year post-doctoral fellowship, researching estrogen receptor signaling.
After her residency, Dr. Oltmann completed a two-year fellowship in Endocrine Surgery at the University of Wisconsin. During this time, she specialized in the minimally invasive surgical management of thyroid, parathyroid and adrenal disorders. Her research during this time focused on the kinetics of parathyroid hormone decline during parathyroidectomy, calcium supplementation after thyroidectomy for Graves' disease, and use of surgeon performed ultrasound in the evaluation of N0 thyroid cancer patients.
She joined the faculty of the University of Texas Southwestern Medical Center in August of 2014, as an assistant professor and as the director of Endocrine Surgery at Parkland Memorial Hospital. Her research interests include the management of thyroid cancer, surgical options for hyperthyroidism, intraoperative parathyroid hormone kinetics during parathyroidectomy, and surgeon decision making regarding adrenalectomy. Press Release
Ming Li, MD, PhD
Phoenix VA Health Care System
Phoenix AZ
"Studying the Genetic Basis of Advanced Differentiated Thyroid Cancer by Forward Genetics Screening with Thyroid-specific Random Transposon Insertional Mutagenesis"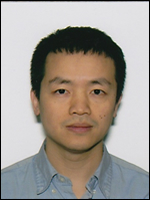 Dr. Ming Li completed his medical training at Beijing Medical University, in Beijing, China, in 1999. Driven by his passion for science, he then pursued and earned a Ph.D. in Baylor College of Medicine under Dr. Lawrence Chan, and studied glucose-mediated gene transcription. He returned to medicine in 2009 when he joined the Physician Scientist Training Program at University of Minnesota, first as a resident, then an endocrinology fellow. He decided to devote his research to thyroid cancer, recognizing an opportunity to make a great impact to the care of thyroid cancer. He joined the lab of Dr. David Largaespada, a world leader in cancer genetics, in 2012. His work on a murine model of advance thyroid cancer has earned him an outstanding abstract award in Endocrine Society's 2014 Annual Meeting, and helped him acquire an academic appointment to Phoenix VA Healthcare System to continue his research in thyroid cancer, after his fellowship ends in June 2015. He is a proud member of American Thyroid Association. When not doing research or seeing patients, he enjoys playing with his twin boys Howard and Brian, reading a book of wisdom, and playing an ancient Chinese board game known as "weiqi". Press Release
Bite Me Cancer Research Grant
Laura Boucai, MD
Memorial Sloan-Kettering Cancer Center
New York, NY
"Evaluation of a gene expression classifier derived from The Cancer Genome Atlas (TCGA) analysis to predict clinical behavior of BRAF-mutant thyroid carcinomas"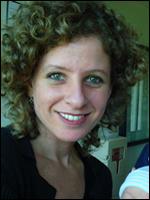 Laura Boucai, MD, MS is a physician-scientist at Memorial Sloan Kettering Cancer Center focused on endocrine tumors and malignancies. Her specific interest is in thyroid cancer and her goal is to advance the knowledge and treatment options for patients with this condition. Dr. Boucai attended medical school at University of Buenos Aires, in Argentina. She then underwent her Internal Medicine residency training at Cornell University and completed an Endocrinology fellowship at Albert Einstein College of Medicine. Under the mentorship of Dr. Martin I. Surks, she studied the effects of age, race, and gender on the TSH distribution. Following her interests in thyroid diseases, she joined the clinical faculty at Memorial Sloan Kettering Cancer Center, where she serves as an instrumental member of a multi-disciplinary team of physicians dedicated to understanding the pathogenesis and advancing the knowledge of this condition. Dr. Boucai is interested in studying and promoting risk-adapted therapeutic strategies in patients with thyroid cancer with the ultimate goal of developing interventions that reduce harm without changing cancer prognosis. Press Release