President-elect Victor J. Bernet invites you to volunteer for ATA committee service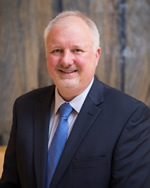 Dr. Victor J. Bernet, ATA president-elect, invites you to volunteer for committee service to the American Thyroid Association (ATA). The 3 year term of committee service begins at the ATA Annual Business Meeting which will be taking place virtually on September 12 at 12pm ET.  If you have attended at least two annual meetings in the past 5 years, and have completed your member record demographic page apply below. Please see current committee lists on the ATA website.
Please submit your name, email and up to 3 choices of committees on which you would like to serve, no later than no later than July 17, 2020.  New committee members will be notified in September 2020. Be sure to complete the governance documents: COI, Copyright Release, and Code of Conduct.
Included in the process of volunteering is a completion of the demographics section of your member record so that the ATA is able to track and report the demographics of our membership and serve your interests more productively.
Log into members only and select  'Update Contact, Practice & Demographic Information.'
From the 'Demographics' section, you may update your specialty, clinical and research focus
Clinicians, please opt in to the online ATA Physician Referral listing.
Please also review the 'Address' and 'Personal' sections to ensure we have your correct institution and home address, phone, email (work and home), gender and your date of birth
As an ATA Volunteer, we request your review, acknowledgement, and sign-off on the following documents:
Governance Forms
2020 ATA Volunteer Conflict of Interest & Disclosure Forms – to be completed annually (or when your status changes) by all ATA Committee, Task Force, Working Group and Writing Group Members. Please complete all 3 forms below
We request you complete these forms by August 20, 2020. (You do not need to complete more than once per calendar year unless there is a change in your status.) Should you have any questions, please email us at: governance@thyroid.org or call the ATA office: (703) 998-8890.