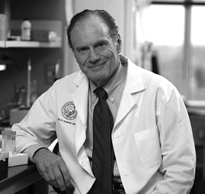 The Ridgway Legacy Fund has been created to raise money for the ATA's "E. Chester Ridgway Trainee Conference" The ATA Ridgway Legacy Fund honors the memory of Dr. E. Chester "Chip" Ridgway, former ATA President, mentor and friend to many endocrinologists. Read about Chip Ridgway's contributions in Thyroid.
The "Ridgway" is designed to advance basic and clinical trainee knowledge and understanding of thyroid physiology, disease and treatment.
Donate Now and select Ridway Legacy Fund as the program area you are supporting.