The ATA supports thyroid research through the generosity of members, patients, industry, and workplace donors enabling the ATA to award thyroid research grants since 1996.  ThyCa: Thyroid Cancer Survivors, Inc., a member of the ATA Alliance for Patient Education and Thyroid Head and Neck Cancer Foundation (THANC) contribute significant thyroid research grants establishing additional grants for young investigators that are awarded (in total) by expert reviewers on the ATA Research Committee.  Our thanks to the members of the ATA Research Committee who have contributed their time and expertise over many years to the advancement of thyroidology.
2007 ATA Research Grant Recipients
2007 ATA Grant
Application of Reverse Genetics in the Identification of Defects in the Dual Oxidase Maturation Factor in Humans
Helmut Grasberger, MD
University of Chicago, Chicago, Illinois
Currently at University of Michigan, Minneapolis, Minnesota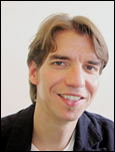 Helmut Grasberger, MD currently holds the position of Research Assistant Professor as a member of the Endocrinology Section at the University of Chicago Medical Center. Dr. Grasberger attended Medical school at the Ludwig-Maximilians University in Munich, where he obtained his M.D. in 1998, and a Dr. med. summa cum laude for his work on structure-function studies of thyroxin-binding globulin in 2000. In the same year, he began his postdoctoral training at the Department of Biochemistry and Molecular Biology at the University of Chicago under the guidance of Dr. Graeme Bell, and in 2003 joined the Thyroid Study Unit as research associate in the laboratory of Dr. Samuel Refetoff. His recent original work includes the identification of a locus on chromosome 15 associated with the dominantly inherited resistance to TSH and the discovery of the long-sought gene encoding a maturation factor necessary for the activation of the hydrogen peroxide generating enzymes in the thyroid. Press Release
2007 ATA Grant
Thyroid Hormone, Type 2 Deiodinase, and Energy Expenditure in Human Skeletal Muscle
Brian Kim, MD
Brigham and Women's Hospital, Boston, Massachusetts
Currently at Rush University Medical Center, Chicago, Illinois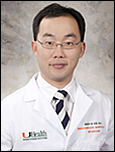 Brian W. Kim is an assistant professor of medicine and Program Director in the Division of Endocrinology, Diabetes, and Metabolism at the University of Miami Miller School of Medicine. Dr. Kim obtained his M.D. from the Columbia University College of Physicians and Surgeons, and did his residency in internal medicine at Beth Israel Deaconess Medical Center and his fellowship in endocrinology at Brigham and Women's Hospital. He was an instructor in medicine at Harvard Medical School before joining the faculty in Miami in 2009. His research interests include thyroid hormone action and metabolism, and his clinical practice focuses on thyroid cancer. Press Release
2007 ThyCa ATA Grant – Thyroid Cancer
The Role of miR146a in PTC
Krystian Jazdzewski, MD, PhD
Ohio State University, Columbus, Ohio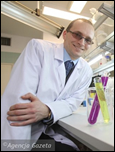 Dr. Krystian Jazdzewski, is the head of the Genomic Medicine at Medical University of Warsaw. He also holds a position of Research Assistant Professor in the Department of Molecular Virology, Immunology & Medical Genetics at the Ohio State University. Dr. Jazdzewski is an internationally recognized expert in the field of microRNA and genetic predisposition to human cancers. Dr. Jazdzewski has published 13 peer-reviewed papers, including PNAS (2005, 2008, 2009), Cell Cycle (2009), JCEM (2008, 2011, 2011), Thyroid (2005) with more than 700 citations. Press Release
2007 ThyCa ATA Grant – Medullary Thyroid Cancer
The Role of Tumor-Associated Macrophages on Thyroid Cancer Progression
Mabel Ryder, MD
Memorial Sloan-Kettering Cancer Center, New York, New York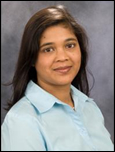 Mabel Ryder, MD, is an Assistant Attending in Endocrinology at Memorial Sloan-Kettering Cancer Center, I manage a broad spectrum of patients with both low and high risk thyroid cancer as well as patients with benign and malignant adrenal related disorders. In the laboratory, my research is focused on examining the role of the tumor microenvironment in thyroid cancer progression. Using mouse models of BRAF induced papillary thyroid cancer (PTC), we have demonstrated that tumor-associated macrophages (TAMs) facilitate PTC initiation and progression. During PTC initiation, TAMs stimulate expansion of tumor promoting cancer-associated myofibroblasts, a novel observation for any cancer type. We have demonstrated that targeting TAMs pharmacologically in murine PTCs impairs thyroid cancer progression. This has relevant therapeutic implications for patients with advanced radioiodine refractory thyroid cancer whose thyroid cancers are often densely infiltrated with TAMs. Press Release
2007 ATA THANC Grants – Thyroid Cancer
Caroline S. Kim, MD – Tufts Medical Center, Brookline, Massachusetts
Identification and Analysis of Signature Gene Alterations that Contribute to Thyroid Cancer Progression
Kepal N. Patel, MD – New York University, New York, New York
MUC1 Mediates Invasion and Augments the Malignant Phenotype of Thyroid
2007 THANC ATA Grant
The Role of FAK and Src Signaling in Thyroid Cancer Cells Resistant to MKK1/2 Inhibition
Rebecca E. Schweppe, PhD
University of Colorado Anschutz Medical Campus, Aurora, Colorado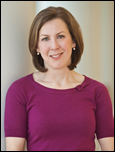 Rebecca Schweppe, PhD, is an Associate Professor of Medicine and Pathology at the University of Colorado Anschutz Medical Campus. The focus of Dr. Schweppe's lab is to identify novel molecular targets relevant to papillary and anaplastic thyroid cancer (PTC and ATC) with the ultimate goal of advancing these studies to clinical trials for thyroid cancer patients who do not respond to standard treatments. Within two years of starting her studies on thyroid cancer, Dr. Schweppe published that the majority of thyroid cancer cell lines that had been widely used by labs around the world for the past 20 years were misidentified with cell lines from other tumor types (Schweppe et al 2008). This landmark study led to the global reexamination of thyroid cancer cell lines, and promoted the NIH to fund the development of new cell lines. While investigating the cell line misidentification problem, her lab continued studying potential molecular targets for thyroid cancer, and discovered the importance of Focal Adhesion Kinase (FAK) and Src signaling in thyroid cancer (Schweppe et al 2009; Chan et al 2012). The goals of Dr. Schweppe's R01 studies (1R01CA164193-01A1) are to dissect the scaffolding versus kinase functions of FAK in thyroid cancer growth. The goals of her American Cancer Society grant (RSG-13-060-01-TBE) are to determine the role of Src in thyroid cancer growth and metastasis. Ultimately the results from both projects will 1) allow for identification of biomarkers to better predict which tumors will respond to inhibitors of the FAK-Src pathway; 2) develop more specific targeted therapies to block distinct components of this pathway that are deregulated; and 3) develop new approaches for limiting the metastatic spread of disease. Dr. Schweppe's THANC-ATA research grant provided a key mechanism of support to obtain the necessary preliminary data to successfully compete for major funding from the NIH and American Cancer Society.
2007 Second Year Grant Awardees
Sara Danzi, PhD
Honey Reddi, PhD
Lionel Groussin, MD – ThyCa Grant
Xianmin Xia, PhD – ThyCa Grant
Back to Research Grant Listing by Year