The ATA supports thyroid research through the generosity of members, patients, industry, and workplace donors enabling the ATA to award thyroid research grants since 1996.  ThyCa: Thyroid Cancer Survivors, Inc., a member of the ATA Alliance for Patient Education and Thyroid Head and Neck Cancer Foundation (THANC) contribute significant thyroid research grants establishing additional grants for young investigators that are awarded (in total) by expert reviewers on the ATA Research Committee.  Our thanks to the members of the ATA Research Committee who have contributed their time and expertise over many years to the advancement of thyroidology.
1996 ATA Research Grant Recipients
1996 ATA Grant
Early Sequel of Abnormal Intrauterine and Postnatal Thyroid Hormone Exposure
Joanne Rovet, PhD
The Hospital for Sick Children, Toronto, Canada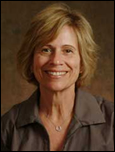 Joanne Rovet, PhD is Professor of Pediatrics and Psychology at University of Toronto and Senior Scientist in the Neuroscience and Mental Health Program at The Hospital for Sick Children in Toronto. She obtained her PhD from the University of Toronto and is a registered neuropsychologist in the Province of Ontario. Dr. Rovet has conducted pioneering studies on the role of thyroid hormone in the developing human brain and has used clinical/behavioral, electrophysiological and structural and functional neuroimaging approaches to do so. Her research on congenital hypothyroidism, maternal hypothyroidism, and hypothyroxinemia of prematurity provides critical key insights on when different human brain structures need thyroid hormone and has application to environmental thyroid disruptors. Dr. Rovet has consulted to the NIEHS, Environmental Defense League, and the California and US EPAs. She serves on the editorial boards of Thyroid, Child Neuropsychology, and Journal Developmental & Behavioral Pediatrics and was a member of the Endocrine Society's Thyroid & Pregnancy Guidelines Committee and WHO team to establish iodine levels in pregnancy. She was awarded the Dewan Award from the Ontario Mental Health Foundation for her contributions to mental health in Ontario. Her research has been supported by grants from the Canadian Institutes of Health Research and March of Dimes. She has over 150 publications and is co-editor of a book on thyroid disorders in infancy and childhood.
Peter Hauser, MD – Department of Veterans Affairs, Baltimore, Maryland
A Quantitative MRI Study of Brain Structures in Subjects with Resistance to Thyroid Hormone
Constantine Pavlides, PhD – The Rockefeller University, New York, New York
Developmental Changes in Hippocampal Physiology and Synaptic Plasticity: Effects of Altered Thyroid State during the Perinatal Period
Back to Research Grant Listing by Year