The ATA supports thyroid research through the generosity of members, patients, industry, and workplace donors enabling the ATA to award thyroid research grants since 1996.  ThyCa: Thyroid Cancer Survivors, Inc., a member of the ATA Alliance for Patient Education and Thyroid Head and Neck Cancer Foundation (THANC) contribute significant thyroid research grants establishing additional grants for young investigators that are awarded (in total) by expert reviewers on the ATA Research Committee.  Our thanks to the members of the ATA Research Committee who have contributed their time and expertise over many years to the advancement of thyroidology.
1997 ATA Research Grant Recipients
1997 ATA Grant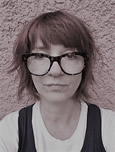 Thyroid Hormone-dependent Modulation of Brain Function: A Pet Study
Lynn Burmeister, MD – University of Pittsburgh, Pittsburgh, Pennsylvania
Currently at University of Minnesota Medical School, Minneapolis, Minnesota
1997 ATA Grant
Thyroid Hormone Receptor and RORa Action on Neurotrophin Gene Expression in the Developing Cerebellum
Noriyuki Koibuchi, MD – Brigham and Women's Hospital, Boston, Massachusetts
Currently at Gunma University Graduate School of Medicine, Maebashi, Japan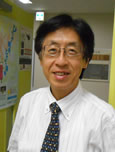 Noriyuki Koibuchi, MD is a Professor and Director of Integrative Physiology at the Gunma University Graduate School of Medicine, Maebashi, Japan. Dr. Koibuchi has a PhD in Physiology and a MD from Gunma University School of Medicine. He completed a Postdoctoral Research Fellowship in Neurobiology and Behavior at the Rockefeller University. Following an Assistant/Associate Professor at the Dokkyo University School of Medicine, and a Visiting Assistant Professor at the Harvard Medical School, he started current position in 2001. He is/was serving as a council member in several societies such as the Physiological Society in Japan, the Japan Endocrine Society, and the Japan Thyroid Association.  He is also serving as an Associated Editor in several journals such as The Cerebellum and Frontiers in Endocrinology.
  1997 ATA Grant
Novel and Multi-Disciplinary Approach to Understanding the Physiological Regulation by Thyroid Hormone of the TRH Neurons in the Paraventricular Nucleus of the Hypothalamus
Stephanie L. Lee, MD, PhD
Tufts University, New England Medical Center, Boston, Massachusetts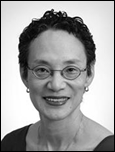 Stephanie L. Lee is an Associate Professor of Medicine at the Boston University School of Medicine, Associate Chief of the Section of Endocrinology, Diabetes and Nutrition and Director of the Thyroid Nodule and Cancer Center. Dr. Lee has a PhD in Physiology/Pharmacology and a MD from the UC San Diego School of Medicine. She completed a Clinical Fellowship in Endocrinology and a Research Fellowship in Molecular Medicine at the New England Medical Center. The BMC Thyroid Nodule and Cancer Center is a comprehensive multidisciplinary center for the evaluation and treatment of patients with thyroid nodules and cancer that promotes translational research targeted to improve diagnosis and management of patients with thyroid disease. Dr. Lee coordinates all aspects of patient care for the diagnosis and treatment of thyroid diseases including ultrasonography and biopsy of thyroid masses and adenopathy, and formal dosimetry studies for life-threatening cases of thyroid cancer. Dr. Lee is recognized for her outstanding skills as a teacher and clinician with the 2007-9 Robert Evans Dawson Clinician Award from the Department of Medicine. She recently participated in writing the 2006 and the 2009 ATA evidence-based guidelines for the diagnosis and management of thyroid nodules and cancer.
1997 ATA Grant
Physiopathology of Brain Dysfunctions in Congenital Hypothyroidism
Jack Puymirat, MD, PhD and Robert Denver, PhD
CHU Laval Research Center, Sainte Foy, Canada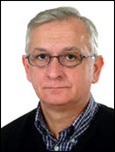 Dr. Jack Puymirat received his medical and scientific training from various different institutions in Paris France. In 1989 moved to Quebec Canada and is now currently the director of Human Genetics Unit located in the Centre Hospitalier Université Laval (CHUL) Research Center. He is also a Professor at Laval University (Department of Medicine) and scientific director of the Molecular Diagnosis Laboratory, CHUL in Quebec, Canada. He is a Neurologist member of the clinic of neuromuscular diseases at the Institut de réadaptation en déficience physique de Québec (IRDPQ) and CHUL. In 1999 he established the Jack Puymirat Research Lab. The aim of the lab is to study the mechanism responsible for Steinert myotonic dystrophy and to develop a genetic treatment for this disease. Other goals of the research unit are to develop genetic tests for several neuromuscular diseases and to offer genetic clinical tests and a neurogenetic disease database to scientists and clinicians.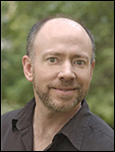 Robert J. Denver, PhD is Professor of Molecular, Cellular and Developmental Biology (MCDB) and Professor of Ecology and Evolutionary Biology (EEB) at the University of Michigan, Ann Arbor. He earned his B.S. at Rutgers University in 1984 and the Ph.D. in 1989 from the University of California at Berkeley. He was appointed to the University of Michigan faculty in 1994. Professor Denver's expertise is in hormone action in vertebrate development; molecular mechanisms of thyroid and corticosteroid receptor action in neural development; development and evolution of the neuroendocrine stress axis; mechanisms of developmental plasticity; endocrinology, ecology, and molecular biology of amphibian metamorphosis. He has published over one hundred scientific articles on these topics. He is president-elect of the International Federation of Comparative Endocrine Societies (IFCES), co-founder and first president of the North American Society for Comparative Endocrinology (NASCE), he served as a regular member of the Integrative and Clinical Endocrinology and Reproduction (ICER) Study Section, and he has served on four scientific advisory panels for the US EPA including the Endocrine Disrupter Screening Program and five grant review panels for the US NSF. He is associate editor of General and Comparative Endocrinology, Frontiers in Experimental Endocrinology, and Frontiers in Neuroendocrinology.
Back to Research Grant Listing by Year