The ATA supports thyroid research through the generosity of members, patients, industry, and workplace donors enabling the ATA to award thyroid research grants since 1996. ThyCa: Thyroid Cancer Survivors, Inc., a member of the ATA Alliance for Patient Education and Thyroid Head and Neck Cancer Foundation (THANC) contribute significant thyroid research grants establishing additional grants for young investigators that are awarded (in total) by expert reviewers on the ATA Research Committee.  Our thanks to the members of the ATA Research Committee who have contributed their time and expertise over many years to the advancement of thyroidology.
2002 ATA Research Grant Recipients
2002 ATA Grant
Type 2 Deiodinase-mediated Intracellular Thyrotoxicosis in Brown Adipocytes Is Critical for Energy Homeostasis and Adaptive Thermogenesis in Small Mammals
Antonio C. Bianco, MD, PhD
Brigham and Women's Hospital, Boston, Massachusetts
Currently at University of Chicago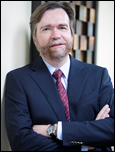 Antonio C. Bianco, MD, PhD, Professor of Medicine, University of Chicago, Antonio Bianco is a physician-scientist working in the thyroid field. He obtained his medical training and a Ph.D. in Human Physiology in Sao Paulo Brazil and later immigrated to the US where he maintains a federally funded laboratory. Throughout his career, he has mentored approximately 40 graduate students and post-doctoral fellows. His contributions to the thyroid field have been in the area of thyroid hormone metabolism and action with implications to the treatment of hypothyroid patients. Together with his students and collaborators, Dr. Bianco has published approximately 200 peer-reviewed articles, delivered more than 100 lectures across the United States and around the world, and received awards and elected to membership in prestigious medical societies. He also served in different administrative capacities and as President of the American Thyroid Association (2015-16).
2002 ATA Grant
Targeted Overexpression of a Dominant Negative Insulin Growth Factor I (IGF-1) in Thyroid Follicular Cells in Vivo
Peter Kopp, MD
Northwestern University, Chicago, Illinois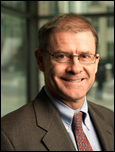 Peter Kopp, MD is an Associate Professor in the Division of Endocrinology, and he serves as Director ad interim of the Center for Genetic Medicine at Northwestern University in Chicago. He obtained his MD degree from the University of Berne, Switzerland, where he also completed his training in Internal Medicine and Endocrinology. He is an ATA member since 1997 and has served on the Program Committee (Co-Chair in 2007), the Website Advisory Committee, the CME and Guidelines Committee, and the Publications Committee. He is currently a member of the Board of Directors and the Editor-in-Chief for the official journal of the American Thyroid Association, Thyroid. His principal research interests include congenital disorders of thyroid hormone synthesis, in particular Pendred's syndrome. His clinical activities focus on patients with thyroid dysfunction and thyroid cancer.
Back to Research Grant Listing by Year