Monday (10/19)-Tuesday (10/20) Poster Contest Winners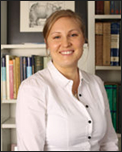 Short Oral Communication 17
Autoimmunity Basic
ORBITAL FIBROBLAST HYPOXIC RESPONSE IMPACTS TISSUE REMODELING IN GRAVES' ORBITOPATHY
Gina-Eva Görtz, M. Horstmann, B. Delos Reyes, J. Fandrey, A. Eckstein, U. Berchner-Pfannschmidt
"Attending the 15th ITC meeting was a great privilege for me. It was an amazing learning experience both in a social as well as professional way. Having the opportunity to discuss the results of my research was an exceptional pleasure." – Gina-Eva Görtz, PhD(c), University of Duisburg-Essen, Germany
Gina-Eva Görtz is a Ph.D candidate in the Molecular Ophthalmology Group at the University of Duisburg-Essen, Germany. She holds a Master's degree in Molecular Biology. Her current research focuses on hypoxia-dependent signaling in orbital fibroblast and their influence on Graves' Orbitopathy.
---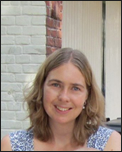 Poster 144
Autoimmunity
ABERRANT LEVELS OF HEMATOPOIETIC/NEURONAL GROWTH AND DIFFERENTIATION FACTORS IN EUTHYROID WOMEN AT RISK FOR AUTOIMMUNE THYROID DISEASE.
Elske T. Massolt, G. Effraimidis, T.I. Korevaar, W.M. Wiersinga, E. Visser, R. Peeters, H.A. Drexhage
"With great pleasure I've attended the 15 th ITC in Orlando. It was a great honour to present my work at this conference and I was honored to win the Trainee Poster Competition." – Elske Massolt, MD, PhD(c), Erasmus MC, Rotterdam, the Netherlands
Elske Massolt, MD is a Ph.D. candidate in the thyroid laboratory of the Erasmus Medical Center in Rotterdam, the Netherlands. Her research interests include studying the consequences of hypothyroidism and the discovery of new serum markers of thyroid function. She has completed an internal medicine residency at the Erasmus MC and has almost completed her fellowship in endocrinology.
---
Poster 196
Thyroid & Development Basic
MATERNAL EXPOSURE TO IODINE EXCESS THROUGHOUT PREGNANCY AND LACTATION INDUCES HYPOTHYROIDISM IN MALE RAT OFFSPRING THROUGH EPIGENETIC MECHANISMS
C. Serrano-Nascimento, M. Nunes
---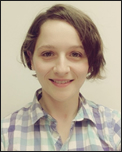 Short Oral Communication 32
Thyroid Hormone Action Clinical
RESISTANCE TO THYROID HORMONE (RTH) WITHOUT MUTATIONS IN THE THYROID HORMONE RECEPTOR BETA (THRB) GENE (NONTR-RTH): THE CHICAGO EXPERIENCE
Theodora Pappa, A. Dumitrescu, R.E. Weiss, S. Refetoff
"It was a privilege to attend the 2015 ITC in Orlando and an honor to win the Trainee Poster Competition! The meeting was a great opportunity to meet and interact with thyroid experts from around the globe, learn about the latest advances in basic and clinical thyroid research and receive feedback as well as recognition on our group's work. Definitely looking forward to the next meeting!"- Theodora Pappa, MD, PhD, The University of Chicago, Chicago, IL
Dr. Theodora Pappa is an endocrinologist, MD, PhD, working at Prof Samuel Refetoff's lab at the University of Chicago. The major focus of her research is genetics of congenital thyroid disease. She is currently investigating the genetic defects underlying resistance to thyroid hormone without mutations in the thyroid hormone receptor beta gene and resistance to TSH without mutations in the TSH receptor gene, using next generation sequencing.
---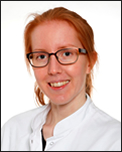 Poster 200
Thyroid & Development Clinical
THYROID DISEASE BEFORE, DURING AND AFTER PREGNANCY IN RELATION TO REGIONAL DIFFERENCE IN IODINE INTAKE: A STUDY WITHIN THE DANISH NATIONAL BIRTH COHORT
S.L. Andersen, J. Olsen, P. Laurberg
"Participating in the 15th International Thyroid Congress and the E. Chester Ridgway Trainee Conference was a great experience. The scientific program included very interesting and high quality sessions." Stine Linding Andersen, MD, PhD, Aalborg University Hospital, Aalborg, Denmark

Stine Linding Andersen, MD, is a senior research fellow at the Department of Endocrinology in Aalborg, Denmark, and doing her specialist training within the field of clinical biochemistry. Her research interests include iodine intake and thyroid disorders during pregnancy and she defended her PhD-thesis entitled 'Iodine status in pregnant & breastfeeding women. A Danish regional investigation' in February 2015. Her work on thyroid disorders during pregnancy is based on the Danish nationwide health registers with the possibility to do long-term follow-up on a large number of children born to mothers with thyroid dysfunction. Her work has focused on how maternal thyroid dysfunction may complicate the pregnancy and may program the fetus to later development of disease and also on side effects to the use of antithyroid drug in pregnancy. She is a member of the European Thyroid Assocation (ETA) and received the ETA clinical young investigator prize in 2013. Her paper entitled 'Birth Defects After Early Pregnancy Use of Antithyroid Drugs: A Danish Nationwide Study' was awarded as the highest rated thyroid paper in the Journal of Clinical Endocrinology and Metabolism in 2014.
---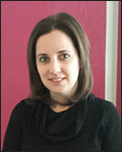 Poster 233
Thyroid Cancer
MUTATIONAL HETEROGENEITY OF PAPILLARY THYROID CANCER WITH UNUSUAL DISTANT METASTASES
Idit Dotan, E.J. Mitmaker, R.J. Tabah, D. Caglar, A.K. Murugan, M. Xing, J. How
"The 15th International Thyroid Congress was a special learning and networking experience for me. The conference provided new and updated information about thyroid cancer guidelines as well as benign thyroid disorders and thyroid research. I enjoyed especially the trainee thyroid U/S workshop that was designed perfectly, focusing on basic principles of thyroid U/S and combining hands-on part that included simulation of thyroid biopsy. Winning the trainee poster contest was the climax of the congress for me, aside from it being a great honor." – Idit Dotan, McGill University, Montreal, Canada
Dr Idit Dotan has earned her medical degree at the Faculty of Medicine, Hebrew University Medical School (Jerusalem, Israel) in 2006. Upon graduation Dr Dotan, with her husband (currently pediatric hematology-oncology fellow at McGill), set for Africa where they founded a clinic in South-West Ethiopia. During this year they treated people with AIDS, tuberculosis, malaria and other tropical diseases. Upon her return to Israel, Dr Dotan completed her Internal Medicine residency at Soroka University Medical Center, (Beer-Sheba, Israel) in 2012, and subsequently commenced working as an attending physician on the ward.
Dr Dotan began a research fellowship in 2013 at McGill University focusing on targeted treatment for papillary thyroid carcinoma using carbon nanotubes (Lady Davis Institute for Medical Research-Jewish General Hospital, Montreal), supported by the ICRF (Israel Cancer Research Fund). Dr Dotan's research has been presented in multiple national and international conferences, and she has won numerous awards.
Dr Dotan is currently completing her Endocrinology and Metabolism fellowship at McGill University (Montreal, Canada), during which she combines clinical work and research. Her versatile research projects deal with thyroid cancer, reproductive endocrinology, diabetes and lipids.
---
Wednesday (10/21) – Thursday (10/22) Poster Contest Winners

Short Oral Communication and Poster 478
Thyroid Hormone Metabolism & Regulation Basic
EXPORT OF IODOTYROSINES BY HUMAN MCT8 AND MCT10
Elaine C. Lima de Souza, C. Zevenberger, R. Peeters, E. Visser, T. Visser
"The 15th ITC in Orlando, Florida, was a great meeting, where I could learn from experts of around the world the new insights in thyroid diseases and basic research. To be one of the winners of the Trainee Poster Contest was wonderful, showing the quality of the research that I have been developing the last year." – Elaine Lima de Souza, PhD, Erasmus Medical Center, Rotterdam, The Netherlands
Elaine is a postdoc at Erasmus Medical Center in Rotterdam, The Netherlands. Her research is mainly focus on thyroid hormone transporters structure and function.
---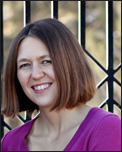 Poster 761
Thyroid Hormone Action Basic
UTILIZING THYROID HORMONE ACTION TO PROMOTE MYELIN REPAIR IN DEMYELINATING DISEASE
Meredith D. Hartley, D. Galipeau, E. Calkins, L. Kirkemo, P. Chaudhary, E. Pocius, G. Marracci, D. Bourdette, T. Scanlan
"Attending the 15th ITC and the Ridgway Trainee Conference was an amazing opportunity for me to learn about the latest developments in thyroid research and to interact with leaders in the field. I am very honored that our research was recognized with a poster contest award."- Meredith D. Hartley, PhD, Oregon Health & Science University
Meredith Hartley obtained her undergraduate degree in chemistry at Dartmouth College in 2005. She completed her PhD in biological chemistry at Massachusetts Institute of Technology in the laboratory of Barbara Imperiali in 2011. She then transitioned to a postdoctoral position at Oregon Health & Science University to work with Thomas Scanlan. In the Scanlan laboratory, her current research is focused on elucidating the molecular neuroendocrine mechanisms involved in neurodegenerative disease.
---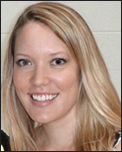 Poster 599
Thyroid Cancer Basic
CHRONIC SRC INHIBITION PROMOTES A MORE AGGRESSIVE TUMOR PHENOTYPE.
Brittelle E. Kessler, K.E. Wuensch, L.A. Pike, S.B. Sams, J. Kim, A. Tan, R. Schweppe
"ITC was an amazing experience. It was great to meet other trainees and scientists in the field of thyroid research and hear about all the newest research. I am very excited to have been chosen as a trainee poster contest winner. The recognition of our work is an honor."- Brittelle E. Kessler, PhD(c), University of Colorado Anschutz Medical Campus
Brittelle Kessler is a 4th year PhD candidate in the laboratory of Dr. Rebecca Schweppe at the University of Colorado Anschutz Medical Campus. Her research interests include how signaling pathways contribute to responses to targeted therapies in the context of cancer cells and the tumor microenvironment.
---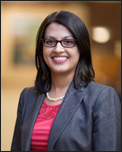 Short Oral Communication 495
Thyroid Cancer
PRESENTING FEATURES OF THYROID LYMPHOMA: THE MAYO CLINIC EXPERIENCE
Anu Sharma, S. Jasim, C.C. Reading, T. Habermann, K. Ristow, V. Fatourechi, M. Stan
"Knowledge is power. Information is liberating. Education is the premise of progress in every society." – Kofi Annan. This succinctly summarizes what the 2015 ITC represented to me. I found myself immersed and surrounded by the world's greatest thyroidologists. I was brought up to date on the latest evidence and saw firsthand expert clinical reasoning behind difficult to treat cases. It truly was a worthwhile and beneficial experience and I would attend year after year from the educational growth I achieved. Anu Sharma, MBBS, Mayo Clinic, Rochester.
Anu Sharma, MB.BS is a Clinical Endocrine Fellow and Instructor of Medicine at the Mayo Clinic in Rochester, Minnesota. She hails from Trinidad and Tobago where she received her medical training at the University of the West Indies. Dr. Sharma completed her residency and chief medical residency in Internal Medicine at Yale New Haven Medical Center – St. Raphael Campus. Her research and academic interests are clinical and radiological manifestations of thyroid disease and factors that influence thyroid assay interference. She hopes to influence high value care recommendations and decrease the burden of overtesting.
---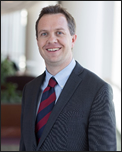 Poster 559
Disorders of Thyroid Function Clinical
THYROID DYSFUNCTION IN ERDHEIM-CHESTER DISEASE
Derek T. O'Keeffe, S. Maraka, M.V. Shah, R.S. Go, M.S. Mundi, B.L. Clarke
"The International Thyroid Congress 2015, was an outstanding academic conference with a wide variety of high impact scientific and clinical presentations. I was delighted to win the clinical research poster award for our novel interdisciplinary work on Thyroid Dysfunction in Erdheim Chester Disease, which done with the collaboration of my endocrine (Dr. Maraka, Dr. Mundi, Dr. Clarke) and haematology colleagues (Dr. Shah, Dr. Go) at Mayo Clinic" – Derek Timothy O'Keeffe, MD, PhD, Mayo Clinic, Rochester.
Dr. Derek O'Keeffe holds a first class honours Bachelor, Masters and PhD degrees in Engineering, as well as a first class honours medical degree and subspecialty certification in Endocrinology. He has a strong academic interest in medical device technology and clinical research.
---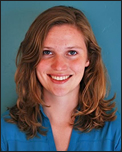 Short Call Poster 32
Disorders of Thyroid Function Posters Clinical
THYROID DYSFUNCTION IN CHILDREN EXPOSED TO IODINATED CONTRAST MEDIA
Meaghan L. Barr, N. Li, A.M. Leung, M.W. Yeh, C. Rhee, J. Casillas, C.K. Harvey
"I am greatly honored to be selected as a Trainee Poster Contest Winner. Attending the 15th International Thyroid Conference was a wonderful learning experience, and it provided an excellent source of feedback for our group's project. I am very grateful to my mentors, Drs. Leung, Chiu, and Yeh for this opportunity." – Meaghan Barr, David Geffen School of Medicine at UCLA
Meaghan Barr is a second-year medical student at David Geffen School of Medicine at UCLA. She completed her undergraduate degree at Yale University and graduated with a major in Biology.