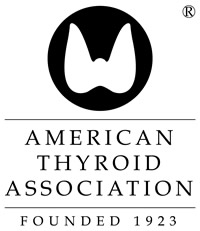 New evidence-based recommendations from the American Thyroid Association (ATA) provide guidance to clinicians in diagnosing and managing thyroid disease during pregnancy and the postpartum period. Pregnancy has a profound effect on thyroid gland function, and thyroid disease is common in pregnancy. The 97 recommendations presented in the new Guidelines help define current best practices for thyroid function testing, iodine nutrition, pregnancy complications, and treatment of thyroid disease during pregnancy and lactation. The American Thyroid Association (ATA) guidelines are available free on the website of Thyroid, the official peer-reviewed journal of the ATA, published by Mary Ann Liebert, Inc., publishers.
The "2017 Guidelines of the American Thyroid Association for the Diagnosis and Management of Thyroid Disease during Pregnancy and the Postpartum" were coauthored by an international task force of expert clinicians and researchers in the field of thyroidology. Led by Co-chairs Erik Alexander MD, Brigham and Women's Hospital and Harvard Medical School, Boston, MA and Elizabeth Pearce, MD, MSc, Boston University School of Medicine, the task force provides a solid foundation of knowledge on the assessment and treatment of thyroid disease in women during pregnancy, preconception, and the postpartum period. The Guidelines include recommendations related to the diagnosis and management of hypothyroidism, thyrotoxicosis, thyroid nodules, and thyroid cancer, as well as thyroid considerations in infertile women, fetal and neonatal considerations, and directions for future research.
"These guidelines provide a superb overview on the pathophysiology and the clinical management of thyroid disorders during and after pregnancy. In addition, they also define areas where additional research is needed; this will allow keeping the document living with further updates in the coming years," says Peter A. Kopp, MD, Editor-in-Chief of Thyroid and Professor of Medicine, Division of Endocrinology, Metabolism, and Molecular Medicine, Northwestern University Feinberg School of Medicine, Chicago.
"Produced by an international panel of recognized experts, these updated guidelines add to the library of similar documents on thyroid disease that serve as the gold standard for diagnosis and management of thyroid disorders and identify critical areas where more research and knowledge is needed," says, John C. Morris, III, MD, President of the ATA, Mayo Clinic, Rochester, MN.
"With an estimated 300,000 pregnancies impacted by thyroid disease in the United States annually, these guidelines coalesce the best available evidence into clear clinical recommendations, and will improve the health of many, many mothers and newborns alike," say Dr. Alexander and Dr. Pearce.
About the Journal
Thyroid, the official journal of the American Thyroid Association, is an authoritative peer-reviewed journal published monthly online with open access options and in print. The Journal publishes original articles and timely reviews that reflect the rapidly advancing changes in our understanding of thyroid physiology and pathology, from the molecular biology of the cell to clinical management of thyroid disorders. Complete tables of content and a sample issue may be viewed on the Thyroid  website. The complete Thyroid Journal Program includes the highly valued abstract and commentary publication Clinical Thyroidology, led by Editor-in-Chief Jerome M. Hershman, MD and published monthly, and the groundbreaking videojournal companion VideoEndocrinology, led by Editor Gerard Doherty, MD and published quarterly. Complete tables of content and sample issues may be viewed on the Thyroid website.
About the Society
The American Thyroid Association (ATA) is the leading worldwide organization dedicated to the advancement, understanding, prevention, diagnosis, and treatment of thyroid disorders and thyroid cancer. ATA is an international multi-discipline medical society with over 1,700 endocrinologists, surgeons, oncologists from 43 countries around the world. Celebrating its 94th anniversary, the ATA delivers its mission—of being devoted to thyroid biology and to the treatment of thyroid disease through excellence in research, clinical care, education, and public health—through several key endeavors: the publication of highly regarded professional journals, Thyroid, Clinical Thyroidology, and VideoEndocrinology; annual scientific meetings; biennial clinical and research symposia; research grant programs for young investigators, support of online professional, public and patient educational programs; and the development of guidelines for clinical management of thyroid disease and thyroid cancer. The ATA promotes thyroid awareness and information through its online Clinical Thyroidology for the Public (distributed free of charge to over 11,000 patients and public subscribers) and extensive, authoritative explanations of thyroid disease and thyroid cancer in both English and Spanish. The ATA website serves as the clinical resource for patients and the public who look for reliable information on the Internet.
About the Publisher
Mary Ann Liebert, Inc., publishers is a privately held, fully integrated media company known for establishing authoritative peer-reviewed journals in many promising areas of science and biomedical research, including Diabetes Technology & Therapeutics, Journal of Women's Health, and Metabolic Syndrome and Related Disorders. Its biotechnology trade magazine, GEN (Genetic Engineering & Biotechnology News), was the first in its field and is today the industry's most widely read publication worldwide. A complete list of the firm's more than 80 journals, books, and newsmagazines is available on the Mary Ann Liebert, Inc., publishers website.