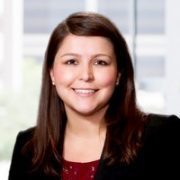 Papillary Thyroid Cancer: Is Surgery Always Necessary?
Trisha D. Cubb, MD
Weill Cornell Medical College
Houston Methodist Academic Institute
Houston, TX
May 20, 2021
After receiving a diagnosis of papillary thyroid cancer, intuitively, the thought has been that surgery is the next step. While this was the standard in the past, we now know that in specific situations immediate surgery may not be necessary.
The incidence of thyroid cancer has increased significantly over the last three decades in large part due to tumors being identified incidentally on imaging studies. It is important to note that despite the increased rate of detection, the mortality rate from thyroid cancer remains very low and unchanged. Therefore, many of these cancers are low risk, and if left alone, would likely not pose a threat to the patient. There has been significant research looking at monitoring low risk thyroid cancers without surgery especially when surgically removing the tumor could potentially do more harm than good. This monitoring approach without surgical intervention is known as active surveillance.
In general, to be eligible for active surveillance: the tumor should be ≤1-1.5cm, there should not be any evidence of lymph node metastases, there should not be suspicion of more aggressive subtypes such as tall cell or sclerosing variant papillary thyroid cancer, and the tumor should not be located near a vulnerable area where growth could compromise important structures such as the trachea or the recurrent laryngeal nerve.
Active surveillance should be done at a medical center with a multidisciplinary approach and ultrasound expertise. Active surveillance typically entails monitoring with ultrasound every 6 months initially with extension of the surveillance interval over time.
While undergoing surveillance, if there is significant growth (≥3mm) of the nodule, evidence of lymph node involvement, extension into adjacent structures, or change in patient preference, then surgical intervention is recommended. Surgery at time of disease progression has been shown to have the same excellent prognosis. There have been ongoing prospective studies on active surveillance over the course of the last twenty years that have shown a low rate of progression (10-15%) and no deaths or development of distant metastasis during active surveillance.
The decision to pursue active surveillance is a shared decision between the patient and the physician after discussion of the risks and benefits based on each patient's unique circumstances. Additional factors when considering active surveillance include: cost and time associated with appointments needed for surveillance, age of patient, medical comorbidities, and the possible increased emotional burden or anxiety that can result from opting to not remove the cancer at time of initial diagnosis.
The "best" treatment strategy will differ depending on each patient, so I hope that this information encourages discussion between patients and their endocrinologists to help decide which treatment option is best for them.
References:
1. Sugitani I, Ito Y, Takeuchi D, Nakayama H, Masaki C, Shindo H, Teshima M, Horiguchi K, Yoshida Y, Kanai T, Hirokawa M, Hames KY, Tabei I, Miyauchi A. Indications and Strategy for Active Surveillance of Adult Low-Risk Papillary Thyroid Microcarcinoma: Consensus Statements from the Japan Association of Endocrine Surgery Task Force on Management for Papillary Thyroid Microcarcinoma. Thyroid. 2021 Feb;31(2):183-192.
2. Molinaro E, Campopiano MC, Pieruzzi L, Matrone A, Agate L, Bottici V, Viola D, Cappagli V, Valerio L, Giani C, Puleo L, Lorusso L, Piaggi P, Torregrossa L, Basolo F, Vitti P, Tuttle RM, Elisei R. Active Surveillance in Papillary Thyroid Microcarcinomas is Feasible and Safe: Experience at a Single Italian Center. J Clin Endocrinol Metab. 2020 Mar 1;105(3):e172–80.
3. Tuttle RM, Alzahrani AS. Risk Stratification in Differentiated Thyroid Cancer: From Detection to Final Follow-up. J Clin Endocrinol Metab. 2019 Mar 15;104(9):4087–100.
4. Tuttle RM, Fagin JA, Minkowitz G, Wong RJ, Roman B, Patel S, Untch B, Ganly I, Shaha AR, Shah JP, Pace M, Li D, Bach A, Lin O, Whiting A, Ghossein R, Landa I, Sabra M, Boucai L, Fish S, Morris LGT. Natural History and Tumor Volume Kinetics of Papillary Thyroid Cancers During Active Surveillance. JAMA Otolaryngol Head Neck Surg. 2017 Oct 1;143(10):1015-1020.
5. Miyauchi A. Clinical Trials of Active Surveillance of Papillary Microcarcinoma of the Thyroid. World J Surg. 2016 Mar;40(3):516-22.
6. Ito Y, Miyauchi A, Inoue H, Fukushima M, Kihara M, Higashiyama T, Tomoda C, Takamura Y, Kobayashi K, Miya A. An observational trial for papillary thyroid microcarcinoma in Japanese patients. World J Surg. 2010 Jan;34(1):28-35.
7. ATA Thyroid Patient Information- Microcarcinomas of the Thyroid Gland https://www.thyroid.org/microcarcinomas-thyroid-gland/
Disclaimer:
The ideas and opinions expressed on the ATA Blogs do not necessarily reflect those of the ATA. None of the information posted is intended as medical, legal, or business advice, or advice about reimbursement for health care services. The mention of any product, service, company, therapy or physician practice does not constitute an endorsement of any kind by ATA. ATA assumes no responsibility for any injury or damage to persons or property arising out of or related to any use of the material contained in, posted on, or linked to this site, or any errors or omissions.