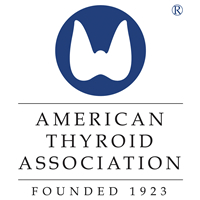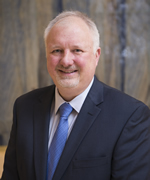 Victor J. Bernet, MD
Secretary/Chief Operating Officer
Secretary's Update, March 2017
Well, Spring is here and so is the ATA Spring 2017 Satellite Symposium in Orlando, Hypothyroidism: Where Are We Now? This activity is being held 31 March, 2017 between 1:00 and 5:30 pm in the Orange County Convention and Exhibition Center. We hope to see you there! Also, we would very much like to hear your thoughts on potential topics for future symposia.
To indirectly quote Bobbi Smith: we have so many ATA irons in the fire to the point of inducing dizziness. Hyperbole, maybe, but actually not so far from the truth. ATA leadership and committees continue to move forward on initiatives related to our strategic plan. So let's review: Strategic focus on efforts for patients. Well, the Spring Symposia will include a first ever patient panel and a remarkable 11,969 patients have completed a survey, the results of which will be discussed at the symposium. The ATA is also reaching out to patients thru Philip James who hosts the "Doctor Thyroid" podcast series at www.docthyroid.com. He has already interviewed several ATA members and these excellent podcasts are available on the listed website. Furthermore, the ATA headquarters' staff, with support from our consultants at Just Write Solutions, has just submitted an application to participate in the NIH Program "All of Us." If successful, the ATA will receive funding to support patient recruitment and education for this initiative with a special focus on underrepresented groups with thyroid disease within the United States.
Strategic focus on global leadership. We have made several advances. Members Elizabeth Pearce and Angela Leung, composed a letter to request that iodine be included as an essential micronutrient within the strategic plan for the NIH Nutrition Research Task Force (NRTF). The ATA is also involved in an effort to develop modules for primary care thyroid education in India. Furthermore, arrangements have been made with sister societies such as SNMMI to have shared symposia at our respective national meetings. The ATA expressed our concerns about the unintended negative consequences on medical research and international collaboration that the proposed executive order on travel restrictions can be anticipated to engender in several ways: a letter to the White House, a press release on the website and to the public media through NewsWise.
Strategic focus to support research efforts. With support from Rebecca Schweppe, the Research Committee plus assists by Tony Hollenberg and Tony Bianco, the ATA is in negotiations with representatives from the Nuclear Receptor Signaling Atlas (NURSA) soon to be known as Signaling Pathways to develop a data repository for thyroid diseases. This partnership is expected to make a panoply of raw data from various basic science projects available for further analysis with the intent of leading to additional research and meaningful discoveries. The Research Committee is also in the midst of reviewing submissions for awarding of research grants. We appreciate the continuing support from ThyCa, Bite Me Cancer, and the ATA Campaign endowment which make these research funds available.
The ATC Guidelines Policy Task Force continues its efforts. A new initiative with these guidelines is that arrangements have been made to support very methodical literature reviews which will hopefully strengthen the guidelines and facilitate guideline acceptance by the National Guidelines Clearinghouse which represents the newest in guideline standards.
Finally, the webpage for the 87th Annual Meeting of the ATA in Victoria, British Columbia, is open with preliminary information on program http://www.thyroid.org/87th-annual-meeting-ata/. Regular abstract submissions open 29 March, 2017 with a submission deadline of June 7th. The annual program this year is shaping to be a great one and the Program Committee will be adding a Pediatric Symposium to the annual meeting agenda as well.
And with that, are you dizzy yet?
We hope to see you at the symposium in Orlando and please visit the ATA exhibit booth at the ENDO Expo – come see us and say hello. I'll be looking for you!
Sincerely,

Victor J. Bernet, MD
Secretary/Chief Operating Officer