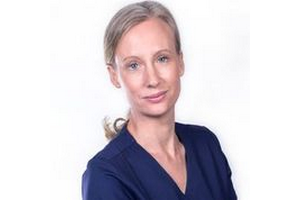 Thermal Ablation for Thyroid Disease: Where are we in 2022?
Catherine F. Sinclair, BSc (Biomed), MBBS (Hons), FRACS, FACS
Monash University, Malvern, Australia
Icahn School of Medicine at Mount Sinai, New York, NY
January 20, 2022
The rise of thyroid thermal ablative (TA) techniques in North America over the past 3 years has been rapid. These techniques have emerged as compelling alternatives to surgery for benign nodular disease. Multiple international studies have shown excellent long-term nodule volume reductions, minimal complications, rapid recovery, and efficacy in avoidance of thyroid hormone supplementation. Long-term follow-up data for North American populations is not yet available, however early results mirror those of international series. Future randomized trials comparing long-term outcomes of TA to surgery will better define the value of TA for thyroid nodule management.
Disease indications for TA are gradually evolving from benign nodules to include malignancy, regional metastatic disease, and hyperparathyroidism. The most promising of these new indications is papillary thyroid microcarcinoma (PTMC) where recent case series with 2-5 years follow-up have demonstrated low to non-existent rates of disease progression and metastases. If this data is validated in larger trials with longer follow-up durations, TA may well become the preferred treatment modality for select, localized PTMC although patient selection guidelines and indications for treatment will need to be carefully considered and characterized.
Apart from disease indications, some fundamental aspects of TA are still being refined.
Is there an optimal patient age range for TA?
Should TA be utilized prophylactically on smaller nodules that are not yet symptomatic in anticipation of future symptoms?
What is the optimal energy to be delivered to ensure sustained nodule volume reduction?
How much does nodule composition determine treatment response?
What is the optimal follow-up protocol for ablated nodules and optimal timing for repeat ablation procedures?
Should there be regulation of pre-requisite skills / training for physicians wishing to commence TA programs?
These are just some of the questions that will need to be addressed to ensure our patients are selected appropriately, are adequately counselled about risks and benefits, are assured of optimal procedural safety, and experience consistent treatment outcomes. Answering these questions will require multidisciplinary collaboration and forward planning and will ultimately define TA's role in treatment algorithms for neck endocrine disease.
Disclaimer:
The ideas and opinions expressed on the ATA Blogs do not necessarily reflect those of the ATA. None of the information posted is intended as medical, legal, or business advice, or advice about reimbursement for health care services. The mention of any product, service, company, therapy or physician practice does not constitute an endorsement of any kind by ATA. ATA assumes no responsibility for any injury or damage to persons or property arising out of or related to any use of the material contained in, posted on, or linked to this site, or any errors or omissions.
For more information on Thyroid Topics please visit: https://www.thyroid.org/thyroid-information/

We invite you to submit any questions or comments regarding this blog post below, for potential response in a future blog or social media post.