…for thyroid disease and thyroid cancers!
With your help, there is new hope for the millions of people who suffer from thyroid disease.
The American Thyroid Association® (ATA) is a unique society with 1700 clinician and scientist members from 43 countries around the world, representing the world's leading experts in thyroidology. In addition to the academic community, the ATA offers an array of services to the public, thyroid patients and their families, providing information, referral services, and a wealth of online resources describing the many thyroid diseases and types of thyroid cancer.  Research, symptoms and treatments are detailed throughout the ATA website.
The philanthropic support of our members, friends, the public and grateful patients permits the ATA to provide this variety and extent of valuable services, including:
Research
Patient Education and Advocacy
Ridgway Trainee Conference
Continuing Medical Education programs
General Support
Your gift can lead to new ways to prevent, treat, and cure thyroid-related diseases and thyroid cancer
Your support makes a real difference!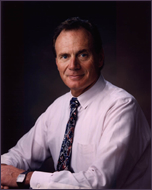 The Ridgway Legacy Fund has been created to raise money for the ATA's "E. Chester Ridgway Trainee Conference"
To honor Dr. Ridgway's commitment to education, mentorship, scholarship, and patient care, the ATA will continue his mission of educating fellows and young investigators in the science and art of thyroidology through the "E. Chester Ridgway Trainee Conference." The ATA Ridgway Legacy Fund was created in memory of Dr. E. Chester "Chip" Ridgway, former ATA President, mentor and friend to many endocrinologists. Click here for the ATA Thyroid journal article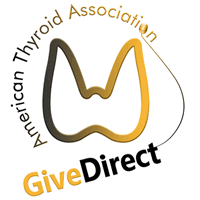 commemorating the contributions of Chip Ridgway.
Follow the link and select to donate to any of the following Program areas:
ATA Research Grant Program
Patient Education and Resources
ATA General Support
Ridgway Trainee Conference
ATA is a 501(c)3 nonprofit organization. Your gift is deductible according to tax law. Thank you!