WE NEED YOUR SUPPORT!
With your help, there is new hope for the millions of people who suffer from thyroid disease.
The American Thyroid Association® (ATA) — a nonprofit medical society composed of researchers and physicians who specialize in diseases of the thyroid — is dedicated to improving the lives of the millions of Americans of all ages living with thyroid problems. Consequently, the ATA is strongly committed to serving as a resource for the public by promoting the prevention, treatment, and cure of thyroid-related diseases.
Your gift can lead to new ways to prevent, treat, and cure thyroid-related diseases.
Your support makes a real difference!

Up-to-date information for thyroid patients and their families is just a click away through our patient resource pages.
Your tax-deductible contribution helps to support valuable patient education and crucial thyroid research – two of our primary goals – with the belief that new discoveries and better understanding will translate into improved ways to prevent, diagnose, and treat thyroid disease.
ATA establishes a named annual meeting program in memory of Dr. Ridgway:
E. Chester Ridgway Trainee Conference Fund
Ridgway legacy fund created to honor commitment to education, mentorship, scholarship and patient care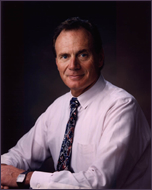 The ATA was honored when E. Chester 'Chip' Ridgway, MD, founder of the Endocrine Fellows Conference (EFC), was part of the endeavor to combine his program with the ATA Trainees Track creating a seamless 4 1/2 day experience for clinical, basic, surgical trainees throughout the ATA annual meeting.
The ATA expresses tremendous gratitude to our late President Dr. E. Chester 'Chip' Ridgway for founding the EFC more than 20 years ago.
The ATA Trainee Conference is named to memorialize Dr. E. Chester "Chip" Ridgway, for his large contributions to the field of thyroidology, his  great devotion to education of fellows over many years, and especially to continue honoring his creation and establishment of a full day seminar led by thyroid experts teaching the full breadth of thyroid-related endocrine subjects that is now expanded to include the ATA trainees track throughout the annual meeting. This fund, supported by colleagues, fellows and friends of Dr. E. Chester Ridgway is to be of continuing support to the ATA Ridgway Trainee Conference.
To donate,

and select Ridgway Legacy Fund as the Program area. You may also call the ATA office at 703.998.8890 or email thyroid@thyroid.org for further assistance.