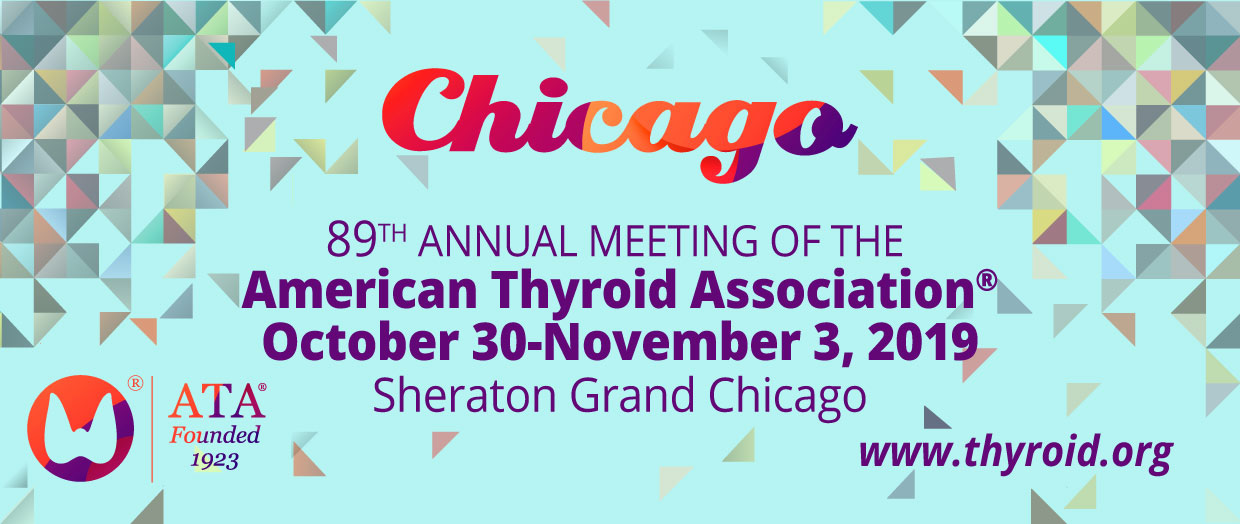 Chicago is one of the finest cities in the world. With its beautiful lakefront, incredible architecture and cosmopolitan culture, Chicago attracts millions from around the world every year. As North America's dual hub for commercial air travel, the city is easy to get to from virtually anywhere. Chicago's premier location translates into real convenience for everyone. In the Heart of Chicago, the Sheraton Grand is walking distance to Navy Pier, Magnificent Mile, Millennium Park, the Art Institute, the Loop Business District, shopping, dining, entertainment and much more. Chaired by 2019 Program Chairs Drs. Mona Sabra and Antonio Di Cristofano and featuring world renowned faculty, timely topics and unmatched collegiality, join us for the best of science and culture at the 89th Annual Meeting of the American Thyroid Association®.
WHO SHOULD ATTEND
The ATA Annual Meeting is open to the community of endocrinologists, internists, surgeons, oncologists, basic scientists, nuclear medicine professionals, pathologists, trainees, nurses, physician assistants, nurse practitioners and other healthcare professionals who wish to broaden and update their knowledge of the thyroid gland and thyroid cancer.
ABSTRACT SUBMISSION
Regular Call Abstract Submission Site Opens: Wednesday, April 10, 2019
Regular Call Abstract Submission Site Closes: Wednesday, June 19, 2019
Short Call Abstract Submission Site Opens: Wednesday, August 14, 2019
Short Call Abstract Submission Site Closes: Wednesday, August 28, 2019
REGISTRATION AND HOUSING
Registration and housing opening in Spring 2019. Revisit this page for updates in 2019.
RIDGWAY TRAINEE CONFERENCE
Revisit this page in mid to late spring 2019 for trainee grant and other program updates.
ADDITIONAL INFORMATION
Continuing Medical Education (CME) and Maintenance of Certification (MOC) credit available.
Agenda will be posted once available, anticipated by February/March 2019.
Exhibitor and Sponsorship opportunities available. Additional details anticipated by December 2018. Inquire at meetings@thyroid.org with questions.