The ATA will offer hotel rooms associated with the 89th Annual Meeting through our exclusive housing website provided by EventSphere. Available rates will be posted once the housing website opens in April 2019. Overflow hotel options will be available on the ATA housing website as the headquarters hotel fills. Please note that all official ATA reservations must be made through ATA's housing vendor EventSphere. Calls should not be directed to the Sheraton Grand Chicago. EventSphere will not call or solicit via email, fax or mail hotel reservations for ATA meeting participants. Please view important information below regarding unsolicited housing requests.
ATA Headquarters Hotel:
Sheraton Grand Chicago
301 E North Water Street
Chicago, IL 60611
IMPORTANT: Please note that all sleeping rooms for the ATA meeting should only be made using the secure, housing website established by ATA's official housing vendor EventSphere. The website will allow you to book your sleeping room in the headquarters hotel at the ATA contracted group rate and then offer ATA-approved, convenient overflow options once the headquarters hotel fills. EventSphere will not make any unsolicited calls to meeting attendees or exhibitors for housing reservations. Any official correspondence you receive regarding housing will list EventSphere only as the ATA housing service. Please disregard any solicitation calls, emails, faxes, mailings or other correspondence from housing bureaus or vendors other than EventSphere promoting reservation assistance for the ATA meeting room block as they are fraudulent. ATA does not support these services and assumes no liability or responsibility for the actions of such vendors.
Questions
For housing related questions, call ATA's housing vendor EventSphere toll free at 855-235-6023 or via email at ata@eventsphere.com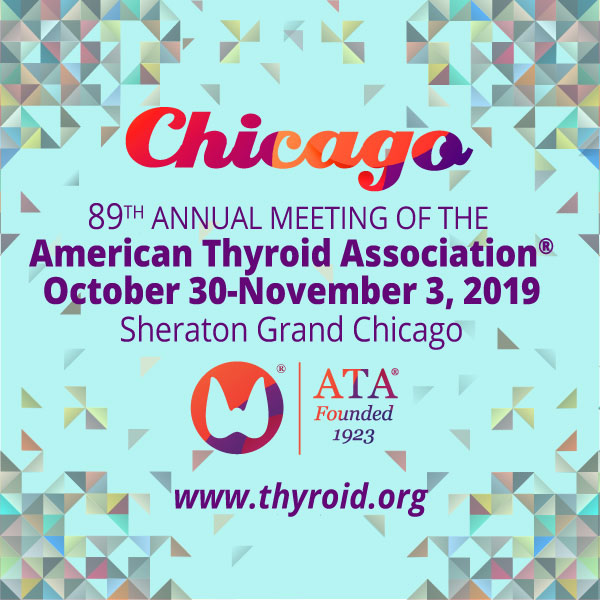 ATA Annual Meeting Important Deadlines:
Meeting Registration and Housing Open: Late May 2019
Regular Call Abstract Submission Site Opens: Wednesday, April 10, 2019
Regular Call Abstract Submission Site Closes: Wednesday, June 19, 2019
Ridgway Trainees Conference Grant Application Process Closes: Thursday, June 21, 2019
Early Bird Registration Deadline: Monday, July 1, 2019
Short Call Abstract Submission Site Opens: Wednesday, August 14, 2019
Short Call Abstract Submission Site Closes: Wednesday, August 28, 2019
Discounted Registration Deadline: Tuesday, September 3, 2019